CROSSFIX® – a stainless steel substructure system for maximum assembly
17 February 2021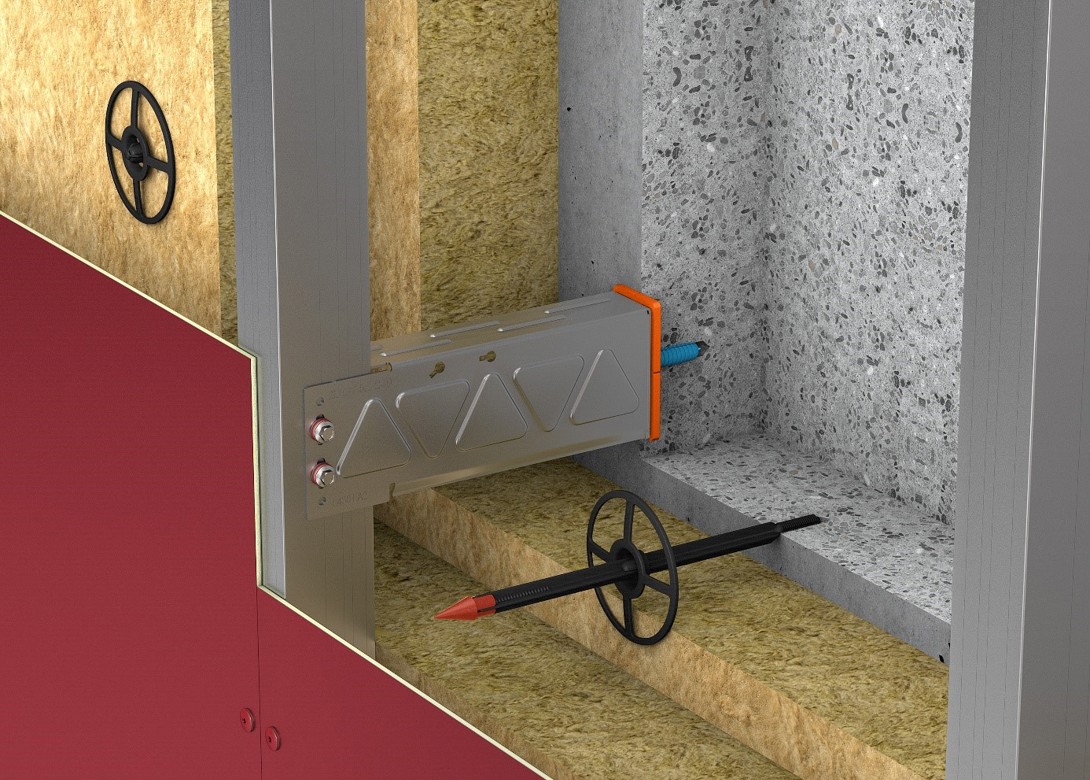 EJOT says its CROSSFIX® is the first stainless steel substructure that can be used for horizontal and vertical support profiles, whilst increasing flexibility, facilitating assembly, saving precious time and reducing storage costs. The CROSSFIX® console is made of 100% stainless steel A4 and thus significantly reduces the thermal bridge surcharge in the system.
The use of stainless steel in the substructure offers significant advantages over solutions made of aluminium - the high static load carrying capacity of stainless steel increases the scope for design when planning and implementing rear ventilated façades. Stainless steel also impresses with better fire behaviour and higher energy efficiency.
In order to reduce thermal bridges in the system and to reduce the amount of energy required, materials with the lowest possible thermal conductivity are recommended for façade substructures. In connection with a variety of fastening solutions in proven EJOT quality, CROSSFIX® rounds off the system concept and thus offers everything from a single supplier.
With its Construction Division, fastening technology specialist EJOT caters to selected segments of the building industry. This includes professional applications on building façades and installation solutions for technical facilities inside the building. The main products are drilling and sealing screws, nylon anchors, assembly elements for attachments, profiles, chemical and mechanical anchors as well as fasteners for flat roofs and solar applications.