Converting customer problems into product solutions
08 November 2022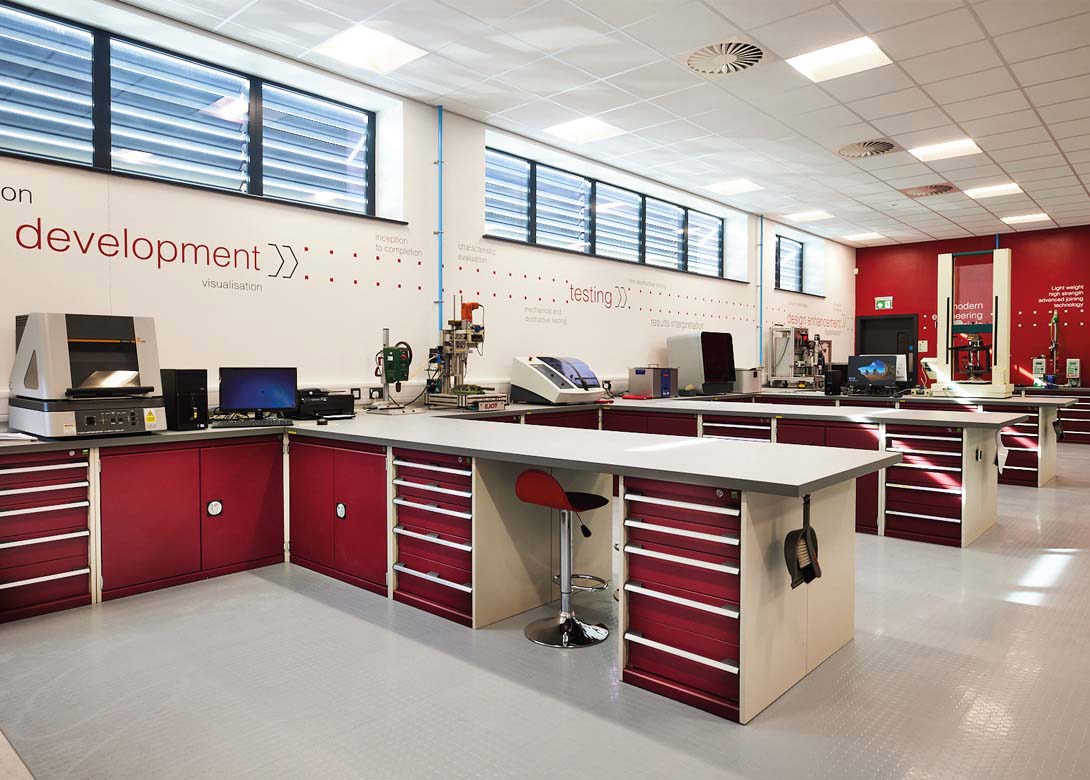 With a history now spanning 100 years, EJOT Group has grown to become one of the world's leading fastening systems manufacturers. As part of a media day to mark its centenary, Deputy Editor Claire Aldridge visited EJOT UK's newly extended manufacturing site in Yorkshire to see how, as an integral part of the group, it is solving the most demanding technical challenges.
In 1985 the UK became the first in a series of international subsidiaries for EJOT Group and by the early 1990s EJOT UK was established as a manufacturing site in Leeds. Over four decades EJOT has continuously grown to adapt to the changing needs of the markets it serves from automotive and construction, to micro-industries and medical technology. 
With an ever expanding customer base, it was only a matter of time before its North Yorkshire site could no longer provide the capacity needed to take hold of the market opportunities it had developed. So, back in 2016, with the full support of EJOT Group, the UK management team submitted a proposal to increase the scale of its UK site and create a state of the art facility tailored very much to the needs of its core customer bases, with class leading support for customer innovation.
"The expansion was approved in 2018 and we started work in 2020 – taking full advantage of the Covid-19 pandemic and our staff being off-site and working from home. The world around us was stopping, but what did we do? We continued to invest – EJOT UK did not stand still," commented Robert Hardstaff, managing director at EJOT UK.
The multi-million pound extension project has doubled the size of its UK site and extended its technical capabilities. Completed in September last year, the UK£6 million investment in manufacturing, R&D, technical support and customer service – expanding its administrative, production and logistical facilities – has enabled EJOT UK to continue to support the next generation of young product designers, engineers and logistical specialists. 
EJOT UK focuses on providing high performing fastening solutions for the building industry, along with numerous other construction applications, as well as advanced engineering fasteners predominantly for the automotive industry. It is a business with a local focus but a global outlook, creating engineered product solutions for clients across the world.
EJOT UK's R&D team has also developed market specific fastening solutions that have gained traction in markets around the world. These include the patented EJOT Opticore fastener, which has been widely used for installing membrane faced composite panels now for over a decade; and EJObar – a multi-purpose bridging system developed in partnership with an OEM specifically for flat roofs waterproofed using single ply membrane. 
In addition to providing extensive new manufacturing space, and a logistical control centre that increases storage capacity by 40%, the expansion also includes a state of the art upgrade to its Applitec centre. 
This 'APPLIcation TEChnology' facility is three times the size of the previous centre, providing a resource for multi-dimensional fastener testing and new product development in conjunction with OEMs. The testing resources available include two environmental testing laboratories with an extensive machine portfolio – shadow graphs, Vickers hardness testing machine, light cabinet, Xray fluorescent machine, sectioning machine, 3D resin printer, as well as torque testing machine to name just a few – where the
long-term performance of EJOT products can be reliably assessed.
"This investment in our UK site represents a major step forward for EJOT, giving us a unique position in our local market – and increasingly on a global level in respect of the levels of technical, logistical and sales support we can offer, with a strengthening of our manufacturing base," explained Robert. "Our ethos of 'converting customer problems into product solutions', both reactively and often proactively to prevent problems manifesting in the first place, requires us to have the right technical resources and quality procedures in place to meet whatever challenges our customers face. Our new facilities enables us to do this better than ever before."
In addition to expanding the production of EJOT's core range of fasteners for both the construction and engineering sectors, the extended site also includes a new facility for manufacturing certain key components of the LIEBIG range of heavy-duty anchors – a brand EJOT Group acquired from Finnish company Sormat in 2017.
"The investment programme represents so much more than just a building extension. It supports EJOT's family business approach that drives our global strategy to continuously reinvest profits into the business," concluded Robert.