Compact Zyklop ratchet with integrated bit magazine
08 February 2023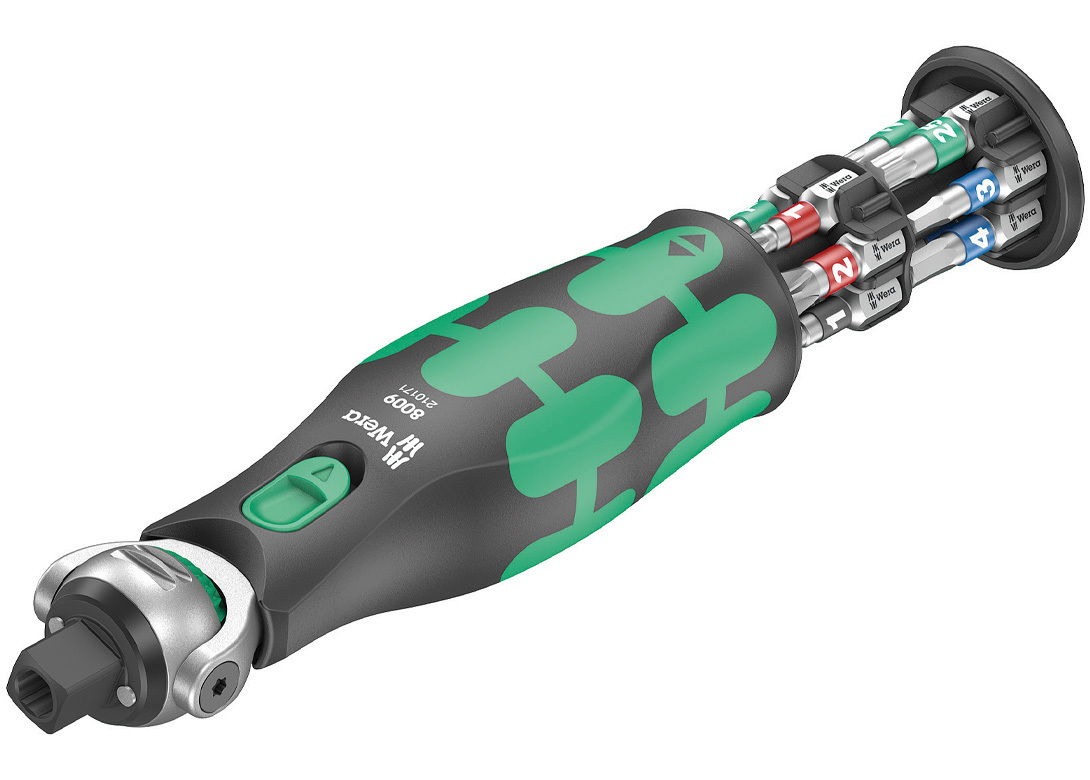 Wera has introduced its new compact Zyklop ratchet, equipped with a bit magazine to allow for versatility and fast tool changes.
The new tool can be used as both a ratchet and a ratchet screwdriver, as the head is lockable at 0°, 15° and 90°. The fine toothing with 72 teeth also allows a low return angle of 5°. Strong magnets at the tool end allow for non-locking mounting of bits while helping to prevent loss of components. Twelve bits are integrated into the tool handle, allowing for a wide range of applications while saving space with its compact design.
The new tools are also available in the Zyklop Pocket Sets 2 Go and offer three sockets and a 75mm long universal holder. The tools can be easily stored in a textile holster which can be attached to the belt and docked onto the Wera 2go system.