Bosch announces 32 new cordless tools
18 January 2023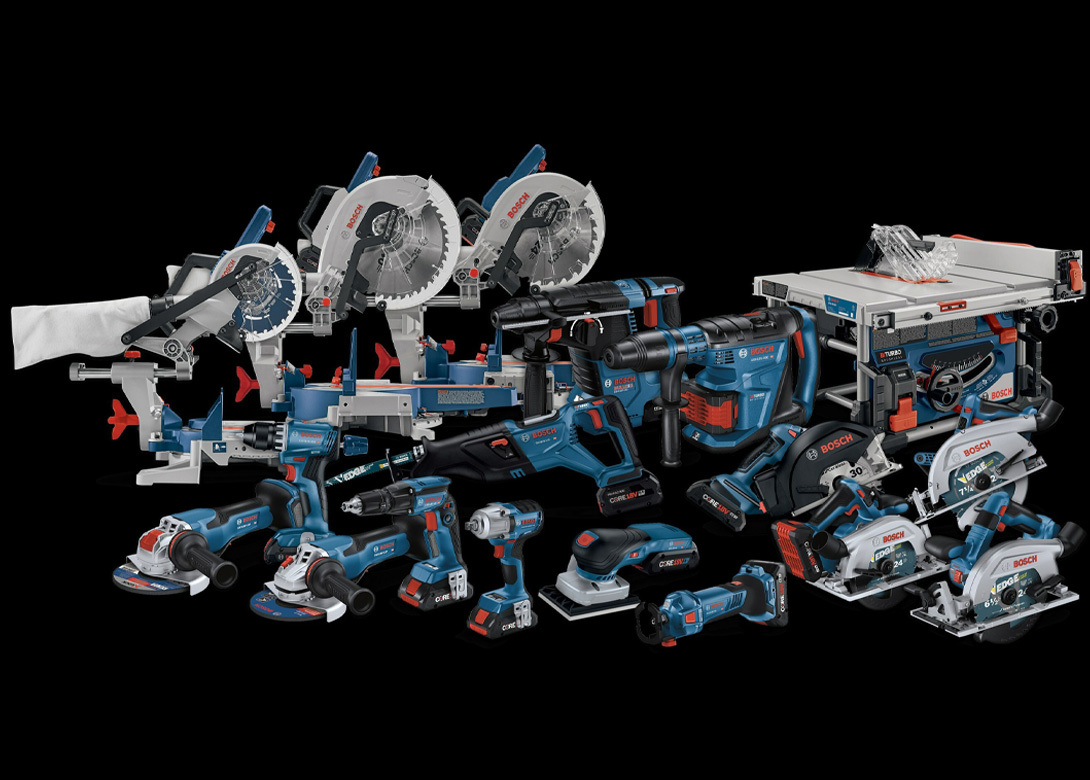 Bosch has announced 32 new cordless tools for various applications in the construction industry, including high-torque impact wrenches, screw guns and drills, designed to give solutions for heavy-duty jobs on site, such as concrete and woodworking.  
The new 18V cordless tools will join Bosch Power Tools' pre-existing CORE18V platform this year, meaning they all conform to the company's one battery platform solution. The release also includes new additions to the PROFACTOR range. The company states the new tools were designed with worker feedback in mind.  
"Feedback from workers on the jobsite is at the core of our R&D process at Bosch, as our team looks to continuously innovate and evolve our product offering to meet the needs of today's construction workers," said Philipp Gosau, director, product management power tools at Bosch. 
Part of the new release is the 18V Brushless Screwgun specially designed for drywall installations. Manufactured with a well-balanced grip, the tool is comfortable to hold and allows for fast and precise driving of rows of screws. Xtend Drive™ technology activates the motor only when the bit senses pressure, allowing for increased runtime and less noise.
Also new to the range is the 18V Brushless ½ inch Impact Wrench Friction Ring. The powerful brushless motor ensures efficient runtime while ensuring reliable tool performance. The Auto Bolt Release means rotation stops when the bolt is loosened to help prevent accidental dropping of bolts and nuts during removal.