Best practice videos for flat roof installation
30 May 2023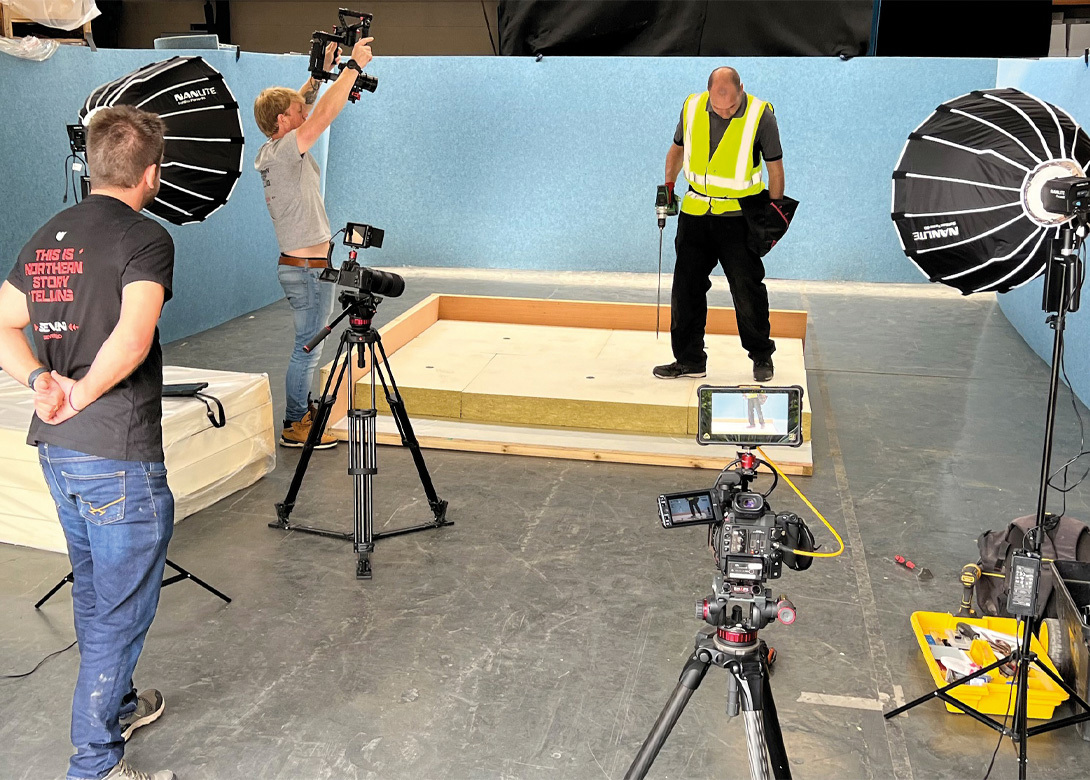 EJOT UK has released two short videos with the aim of helping flat roofing installers to achieve the highest quality results when installing flat roofs using mineral wool (stone wool) and PIR insulation.
Produced as part of EJOT's ongoing programme to support the use of mechanical fixings throughout the roofing and cladding sector, the new videos provide important tips for installers and advice on the correct fastener combinations to use when installing warm roofs. The videos were developed in conjunction with leading UK roofing contractor IPS Group, who were happy to collaborate with EJOT to create valuable resources for use in their own installer training programme.
Each of the videos follows the flat roof build-up process, starting with attaching the mineral wool or PIR insulation boards to the deck. EJOT explains the ideal tools to use, highlighting the fact that the same type of screw can be used for both timber and metal decks, as well as what diameter tubewasher is needed according to whether the membrane will be mechanically fixed or adhered. 
As the videos illustrate, the number of tubewasher and fastener combinations needed, and the fixing pattern to use, are always determined by industry standard wind load calculation software – in accordance with the guidance of SPRA.
The videos go on to show what size tubewasher to use where the membrane is to be mechanically fixed and the considerations for fixing around the parapet edges, as well as on to the parapet itself.
By sharing its knowledge and experience in this way, the EJOT team seeks to help installers make a few minor changes to the installation process – with confidence that will ultimately make a huge difference to the overall quality and lifespan of the flat roof.
Kevin Rackley, flat roofing product manager at EJOT UK, commented: "Many of the most common problems associated with warm roofs can be easily avoided by following the correct process for installing the insulation and membrane. Whether that is using an EJOT tubewasher and fastener combination or those from other suppliers, it is vitally important to follow the fixing pattern determined by the wind load calculation software, so we wanted to bring this to the industry's attention once again."
He continued: "SPRA has some excellent guidance on this topic on its website, so we would recommend spending some time reading this too. One of the most important things to note is to use the correct tubewasher diameter – it is usually a 50mm, but a 75mm tubewasher must be used to fix the insulation into place when adhering the membrane."
EJOT's range of products for flat roofing includes many different types of tubewashers, all manufactured in high grade plastic for optimised performance, along with carbon steel and stainless steel fasteners suitable for timber, metal and concrete decks.
Importantly, EJOT UK also offers ready to use tubewasher and fastener combinations to help installers save time on-site. Combinations such as the TKR carbon steel fastener plus HTK 2G 50 tubewasher come ready assembled, which means installers do not need to spend time putting them together on-site – saving a few seconds with every fastener insertion can save hours on an extensive flat roof project.