Basic tool configuration for professionals
02 May 2023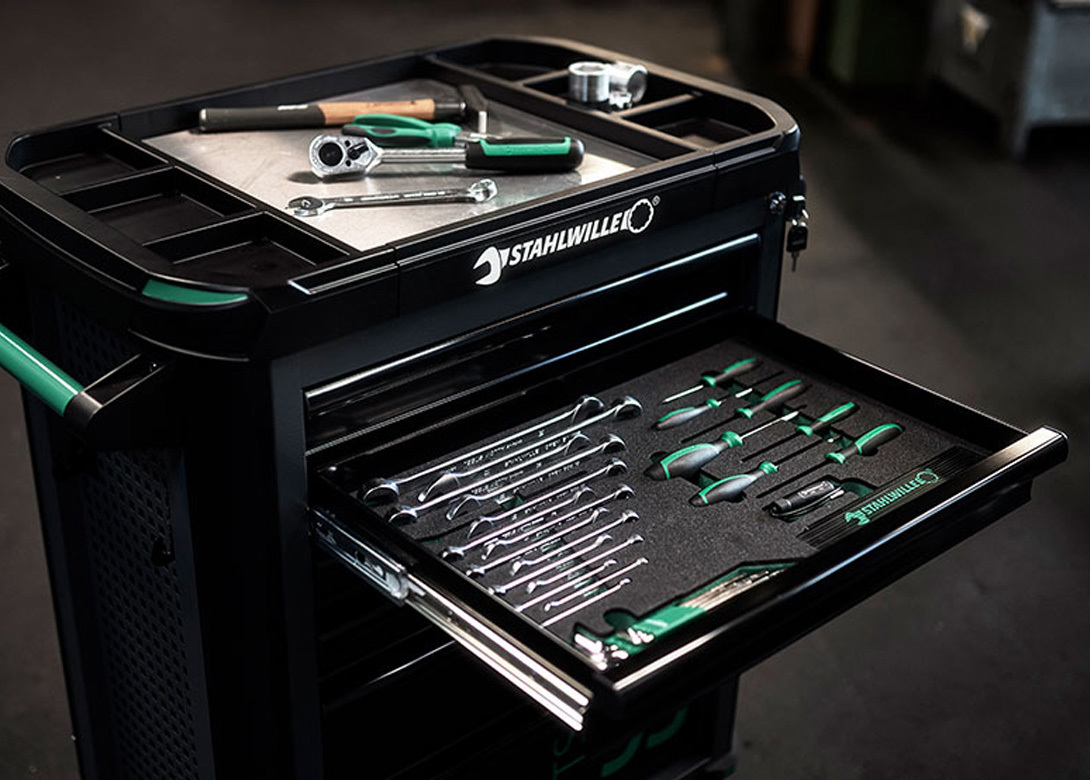 When first getting to grips with the subject of tools, there are many manufacturers, many materials, many tools, all competing against each other. Here, Stahlwille gives five tips for professionals who are trying to configure their toolboxes.
Tip One: Quality isn't expensive, it pays for itself
The old saying is true: buy cheap, buy twice. You should therefore always buy the best tool you can afford. If in doubt, invest in a few high-quality tools that you really need to begin with. Over time, this is cheaper than replacing broken or worn-out tools time and time again. A high-quality tool also usually provides you with better ergonomics and more safety when working.
Tip Two: Start small and expand
It often makes sense to buy a manageable set of tools which includes the most important things – such as spanners, ratchets, hammers, pliers, and others. A set of 130 items is enough to get you started and if you need to, you can add special additional sets later.
Tip Three: Mats make sense
Many suppliers offer tool control systems, in which the tools are laid out logically, usually in foam inlays. Systems like this save you time and make it much less likely that you will lose your tools, because everything has its own place. Last but not least, the foam inlays protect your valuable tools because they aren't moving around in the toolbox.
Tip Four: Buy on demand
When you are buying, think about which type of jobs you do most often. Do you do a lot of fiddly work in tight spaces? If so, ratchet sets with a 1⁄4 inch drive are ideal. If you normally work in open spaces, carrying out heavy work requiring the application of more force, invest in ratchets with a ½ inch drive first. By the way – you can cover the vast majority of applications with 8mm to 32mm spanners or sockets! 
Tip Five: Lost something – what now?
When you are choosing a tool supplier, make sure that they offer individual parts for purchase separately. Sockets and small tools are easy to lose, and even the best quality tools won't always last forever.