Arvid Nilsson launches revolutionary wood screw in environmental box
04 March 2020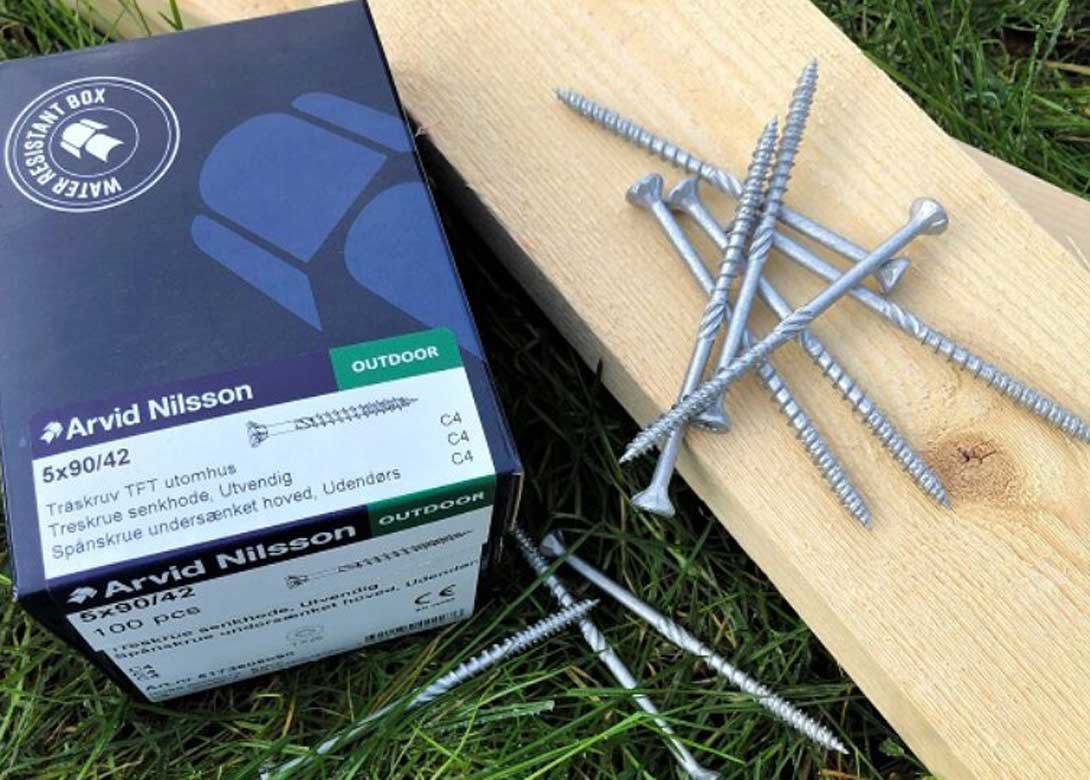 To continue its major investment in the construction market, Arvid Nilsson has recently expanded its building range with, what it says is, a new unique wood screw.
The screw has a sawtooth thread with optimum crack reducing effect and a very sharp tip. In addition, it is extremely fast and can be used with plugs.
"A smarter screw that performs at the top in comparative tests, we have worked closely with carpenters where we have mapped and identified the need to facilitate the carpenters' daily work. We have focused on what gives a fast recovery moment and what is needed for a nice finish without cracks. We do not know if we should call it evolution or revolution. But we know that it will be a very nice end result and that our wood screw will make it easier for the carpenter's everyday life," says Andreas Franzén, sales manager at Arvid Nilsson.
The wood screw is available in a large number of dimensions, for both indoor and outdoor mounting. It is also delivered in Arvid Nilsson Miljöbox, the market's only water resistant, resealable packaging in Swedish-made cardboard. With the Environmental Box, Arvid Nilsson won the World Cup for packaging solutions in December 2019.