Angle bracket for mass timber applications
28 June 2022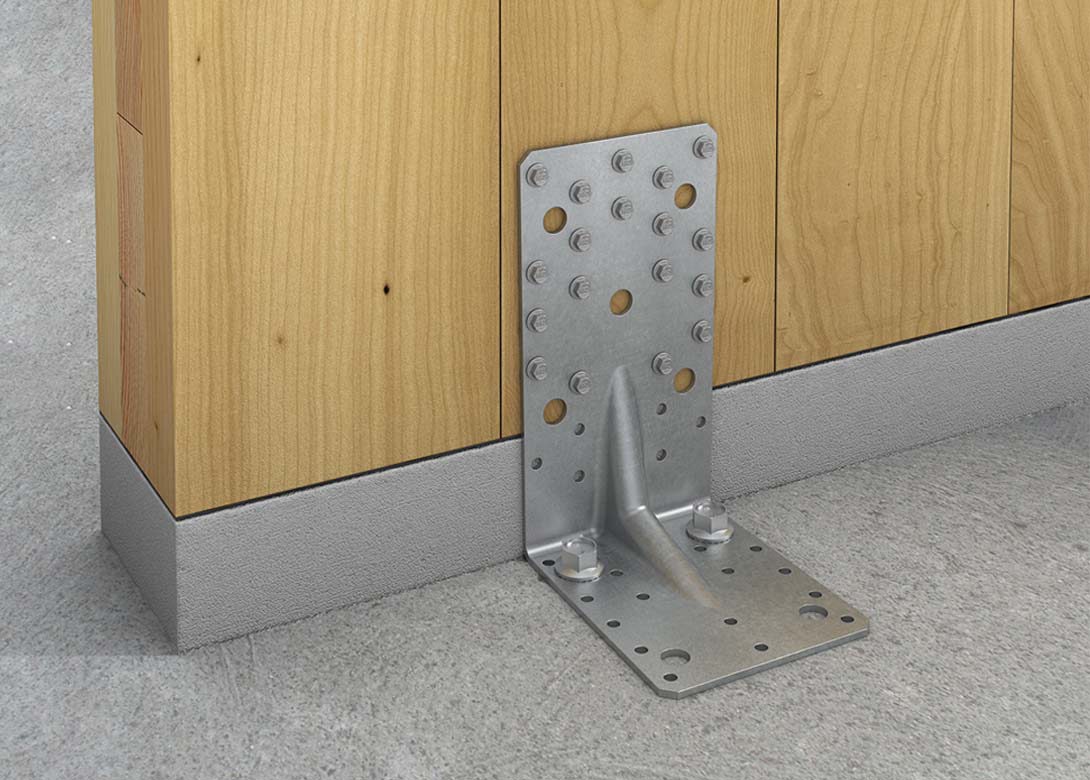 Simpson Strong-Tie has introduced the E20/3 angle bracket, designed for mass timber applications and attaching cross-laminated timber (CLT) to concrete slab.  
Simpson says its new E20/3 angle bracket is designed for efficiency and versatility and eliminates the need for custom fabrication of steel connectors on the jobsite. With an extended vertical leg, the E20/3 angle bracket is load rated for in-plane, out of plane, and uplift loads in designs with gaps up to 2 inches between the wall and the slab. The bracket can be quickly installed in lower capacity applications with only three SDHR screws or in higher capacity applications with up to 18 SD screws or nails. The bracket connects to concrete slabs with 3/8 inch Titen HD® anchors.  
 CLT and other mass timber products provide the enhanced rigidity necessary for creating larger and taller wood framed buildings. Recognised as a green building product for its ability to sequester carbon, mass timber is proliferating as specifiers seek sustainable structural building materials and builders embrace the efficiency and reduced waste of factory-based construction solutions.  
"We are excited to offer a full range of tested, engineered structural connectors and building solutions for mass timber projects," says Randy Daudet, director of global offsite construction at Simpson Strong-Tie. "The E20/3 angle bracket provides a versatile, off the shelf solution to help maximise efficiencies and cut construction schedules, allowing contractors to take on more projects even when they're operating with a reduced labour force."
The E20/3 angle bracket, Simpson states, will allow for design flexibility while enabling mass timber projects to be built stronger, faster, and more easily than ever.