Anchor dimensioning made easy
15 March 2023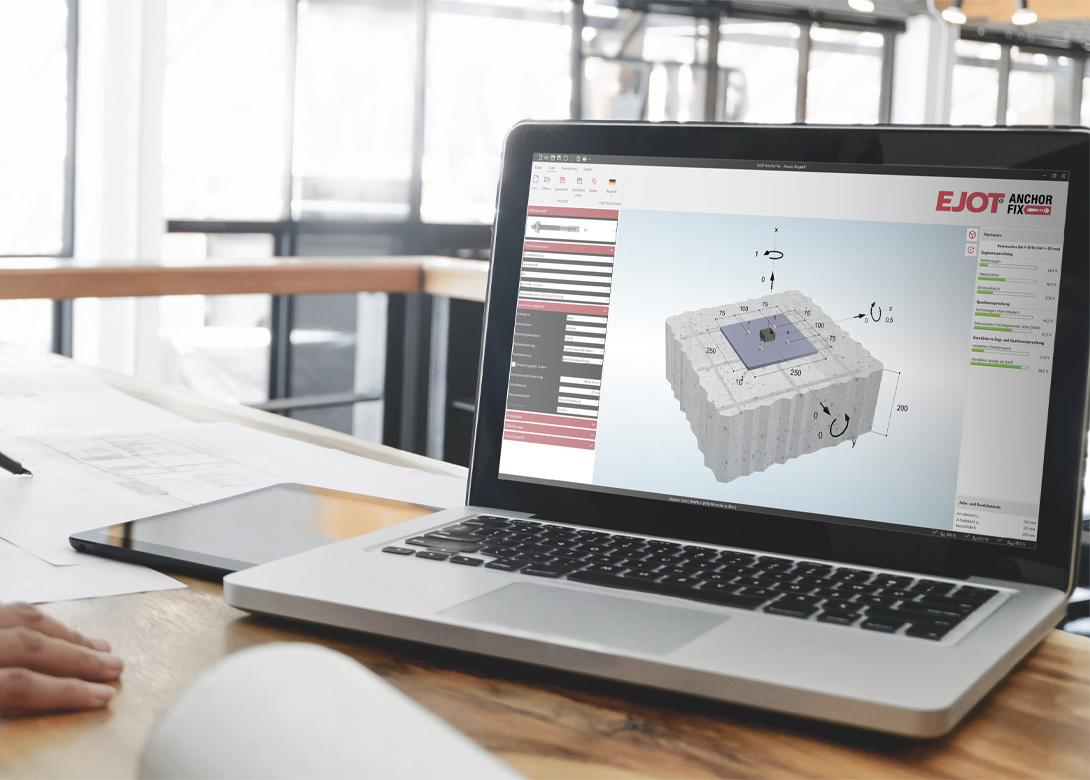 EJOT ANCHOR FIX® is a simple, efficient and free dimensioning program for heavy duty anchorages. The software was developed to simplify the work of civil engineers, planners and technicians. Recently, EJOT has announced the newest version of its pre-dimensioning software.
Users can perform complex calculations quickly and easily, by comparing different fastening possibilities and calculating the safest option to then choose the right products for each individual project. Pre-dimensioning software EJOT ANCHOR FIX® is constantly being improved and updated to meet market and user requirements. Once installed, the software updates itself automatically on the end device.

Features of the latest version
Numerous drop down menus have been added to the software, offering a more directed experience to the user. Also, most input fields now have a mouse-over function which provides helpful information, ranging from explanations of the data required or basic technical concepts.
The biggest innovation of the current version is for fastenings in masonry. While in the previous version it was only possible to pre-dimension metal anchors in concrete, EJOT ANCHOR FIX® now offers comprehensive calculations for chemical anchors and nylon anchors, both in concrete and in all common types of masonry.
The right masonry can be selected using the coloured illustrations. Then the dimensioning tool provides both a calculation of the required quantity of mortar in millilitres, as well as the optimal anchor rod length for each anchorage point. ANCHOR FIX® also shows the respective capacity utilisation of the anchor in percent, as well as all available alternative products, so that the user can make the best selection depending on economic efficiency and possible safety requirements.
The calculation of the CROSSFIX® substructure system for rear-ventilated façades has also been simplified in the current version. While in the past a separate calculation tool was needed, this is now fully integrated in EJOT ANCHOR FIX® software.