A new member of the Strux® clinch family
27 September 2021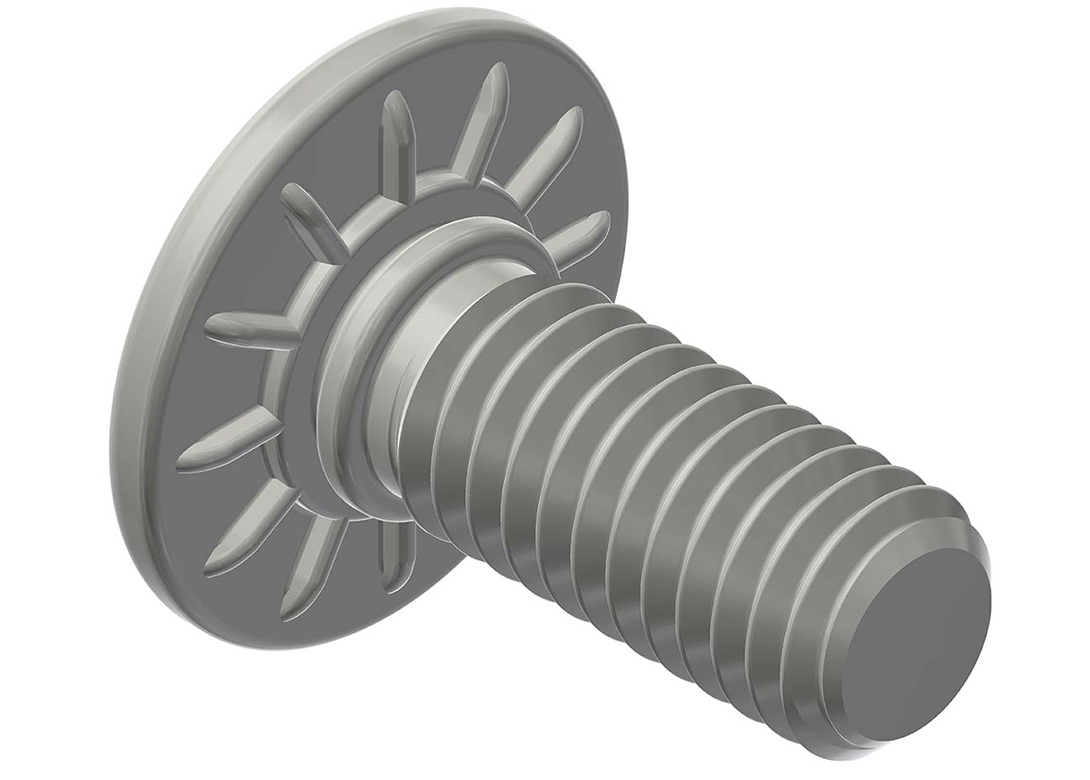 Camcar InnovationsSM, the inventor of well known industry standards such as genuine Torx®, Strux®, and MAG-FORM®, has introduced the Strux SM™ – a stronger and more reliable assembly alternative to traditional clinch studs for sheet aluminium or other soft sheet materials.
A new member of the Strux® clinch family, the Strux SM™ uses an identical hole size and installation method, as well as offering the ultimate performance in soft metals. Its new design, however, meets the typical needs of customers with high push-out and torsional resistance. 
Unlike other clinch systems, panel distortion is minimised when used with the simplest and longest life installation tools in the industry. For highly automated lines, installation in die with existing equipment is effortless. Compared to other clinch fasteners that often require multiple designs for various sheet thicknesses, Camcar says the Strux SM only requires a single design per thread size for a full range of sheet thicknesses that a customer might use. 
This can dramatically reduce costs in an end user plant by reducing part numbers and all the associated logistics and complexity costs. Strux SM also creates a fully sealed joint without the use of expensive chemical sealants, reducing system costs to the end user, which allows for use in applications such as roof rails and other positions that are exposed to external environments.