A global business provider
17 November 2022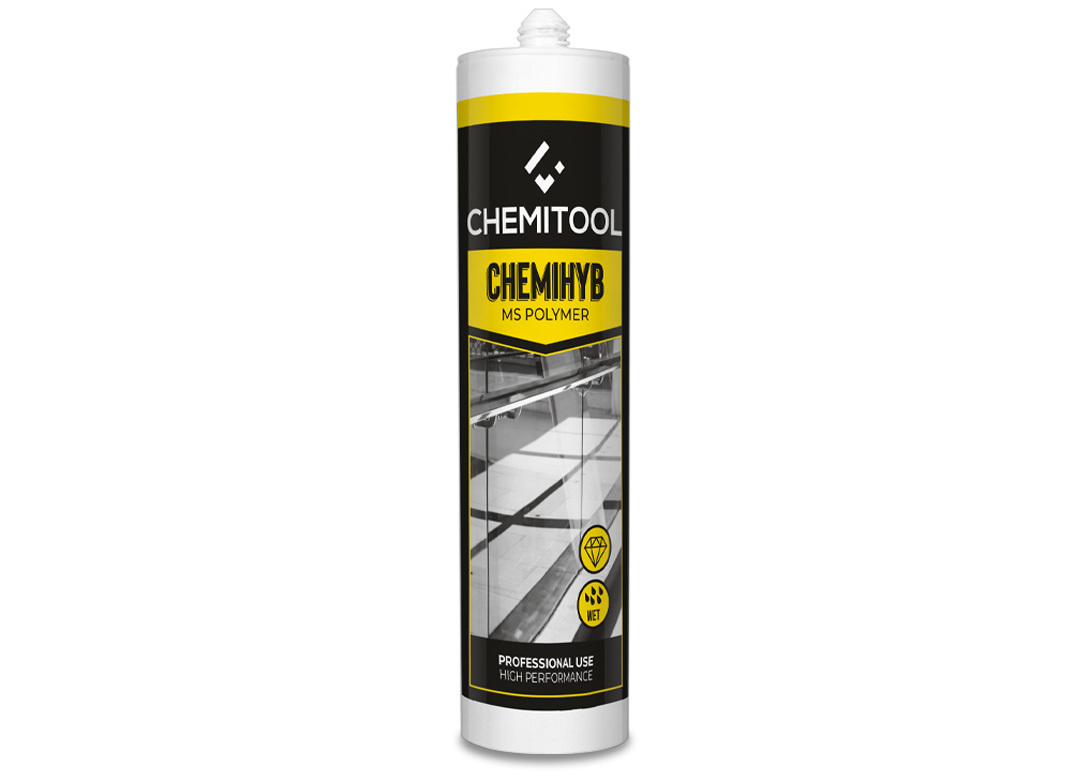 With more than 20 years of experience, the Portugal-based CHEMITOOL range, which includes the CHEMIHYB Seal&Bond 50MS adhesive sealant, looks to gain global recognition for being a reliable supplier of high-quality products, providing products 'for real life professionals'.
Recommended for different types of substrates used in construction, CHEMIHYB Seal&Bond 50MS is an adhesive and sealant MS Polymer based on high-quality, high modulus polymers for bonding and sealing on most substrates used in the construction, automotive, marine, as well as other industries. With permanent elasticity after cure, the adhesive sealant also offers excellent adhesion and chemical resistance, as well as good grip on wet surfaces, even under water.
It is also suitable for gluing the most commonly used materials in construction such as concrete, brick, metal, wood, fibreglass, stone, ceramics, and for sealing cracks and imperfections. For installation, and to achieve a perfect adhesion to the substrate, the surfaces must be clean and free of dust, grease, oils, pollution and oxides. The user must simply place the nozzle on the cartridge and cut it to the desired width, press the product with the application gun to perfectly cover the entire joint and spread with a spatula.
Working with the world's best manufacturers, CHEMITOOL is able to supply a wide range of products including silicones, sealants, hybrid polymers (MS), seal and bond, glues, polyurethane foams, chemical resins, waterproofing liquid membrane, as well as sprays for painting, lubrication, cleaning, automotive, protection, surface treatment and the food industry.