A firm hold for a harmonious façade
10 August 2020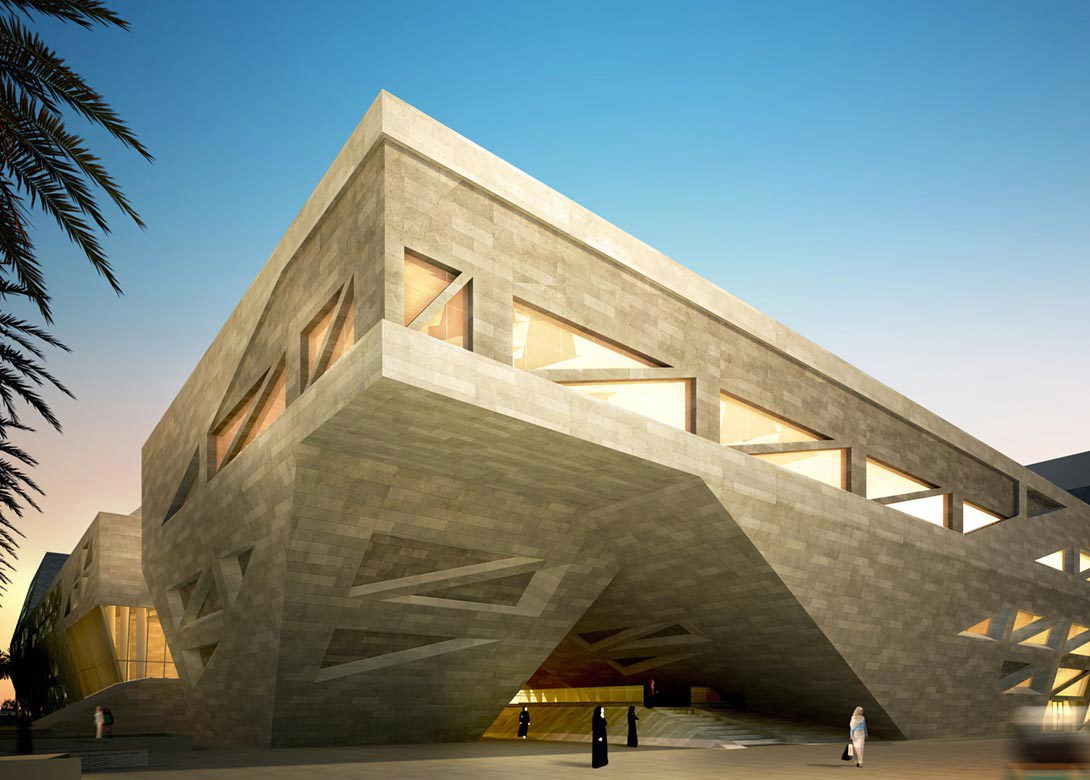 fischer FZP II M8i internal threaded anchors are being used to secure the façades that combine style and safety on new sports facilities currently being constructed on the campus of Sabah Al-Salem Kuwait University. The Student Activities and Athletic Facilities (SAAF) project comprises ten buildings, with a combined gross built up area over 200,000m2. It contains sports and recreational facilities that will serve the 40,000 students in the new university campus.
Two six-storey main buildings, an Athletic, Recreation and Aquatic Centre (ARAQ) each for men and women, occupy the centre of the campus. They contain centres for competitive and recreational water sports, as well as parts of the student union. A courtyard physically divides the women's and men's sections, which are mirrors of each other. The project also includes two smaller sports facilities, two information points, the student union headquarters, a bus stop, a tennis hall, and an outdoor football and athletics stadium with a capacity for 15,000 spectators.
A limestone façade gives the main ARAQ buildings a sophisticated and natural appearance. Parts of the 75,000m2 façade were attached with 15,000 FZP II M8i internal threaded anchors.
Jan Zimmermann, market manager of façade systems at fischer, explains: "We convinced the façade construction firm with our comprehensive range of technical support services; ranging from planning and calculations to on-site installation support. The advantages of our Zykon panel anchors speak for themselves".
The form-fit FZP II are installed in natural stone via the conical undercut drill hole without expansion pressure, which achieves lower plane bending moments and higher load-bearing capacity than edge fastenings. "The fact that the internal threaded anchors are placed flush in the prefabricated panels is another benefit," Zimmermann continued. "This saves space during transportation, as there is no protruding thread".
Another advantage of FZP II M8i is that the anchors can be attached to any part of the reverse side of the panel, providing more leeway during planning and implementation, whilst ensuring optimum use of the stone's technical material properties. This also allows individual panels to be replaced if necessary.
"Our undercut anchors are concealed between the panels, which gives the facade a high-quality harmonious look. This combines a secure hold with the high aesthetic requirements of the ARAQ Centres." Zimmermann concluded.