ZwickRoell introduces new universal hardness testing machine
08 February 2022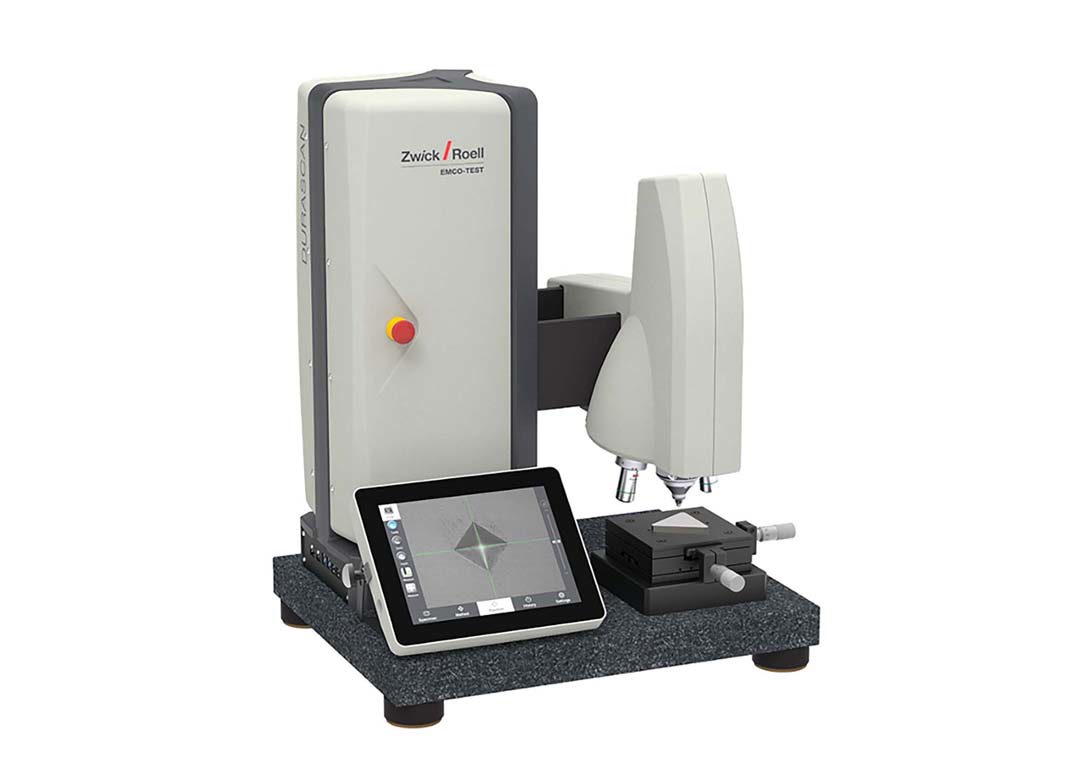 The new ZwickRoell DuraScan G5 hardness tester can accommodate Vickers, Knoop and Brinell test applications within the load range 0.25g and 62.5kg. It features a high-level of efficiency, flexibility and process reliability.
The entire test sequence, from setting the indent to displaying the hardness value, is fully automated, eliminating potential operator influence. The ZwickRoell DuraScan models 10 G5 and 20 G5 are ideal as semi-automatic hardness testers for simple applications.
The groundbreaking standard load range of the machine is from 10g to 62.5kg, with the option to extend the range down to 0.25g. The force is continuously and precisely monitored electronically using a series of electronic force measuring sensors. This ensures that in addition to Vickers and Knoop, the Brinell test can also be performed in accordance with internationally recognised standards.
Incorporating the new patented rapid traverse for height adjustment, the height of the test unit can be adjusted at 10x speed, saving valuable time when adjusting to accommodate different specimen heights. The scanning function ensures automatic positioning of the test unit to the perfect working distance and the camera image is immediately focused, providing the highest level of efficiency in the laboratory.
Featuring the intuitive ecos Workflow Touch, the machine provides an efficient, intelligent solution for all conventional hardness testing tasks. The user is guided step-by-step through the measuring process all the way to data back-up. The intuitive user interface shortens familiarisation time and reduces operating errors. From simple, single measurements and curve measurements to data storage and reporting, everything is possible with ecos Workflow Touch, and minimum effort guaranteed.
The 10 megapixel camera used in all devices of the ZwickRoell DuraScan G5 series, sets new standards in image quality. Intelligent use of the high-resolution camera chip allows a 4x zoom without compromising quality. This innovative solution covers a wide range of applications with very few lenses. To maximise this potential, the machine only uses lenses that offer maximum optical resolution, reducing investment and set-up costs. The proven fully automatic evaluation process reliably regulates the brightness of the image and automatically evaluates the indentation.