VELCRO® ideal for electric cars
21 April 2021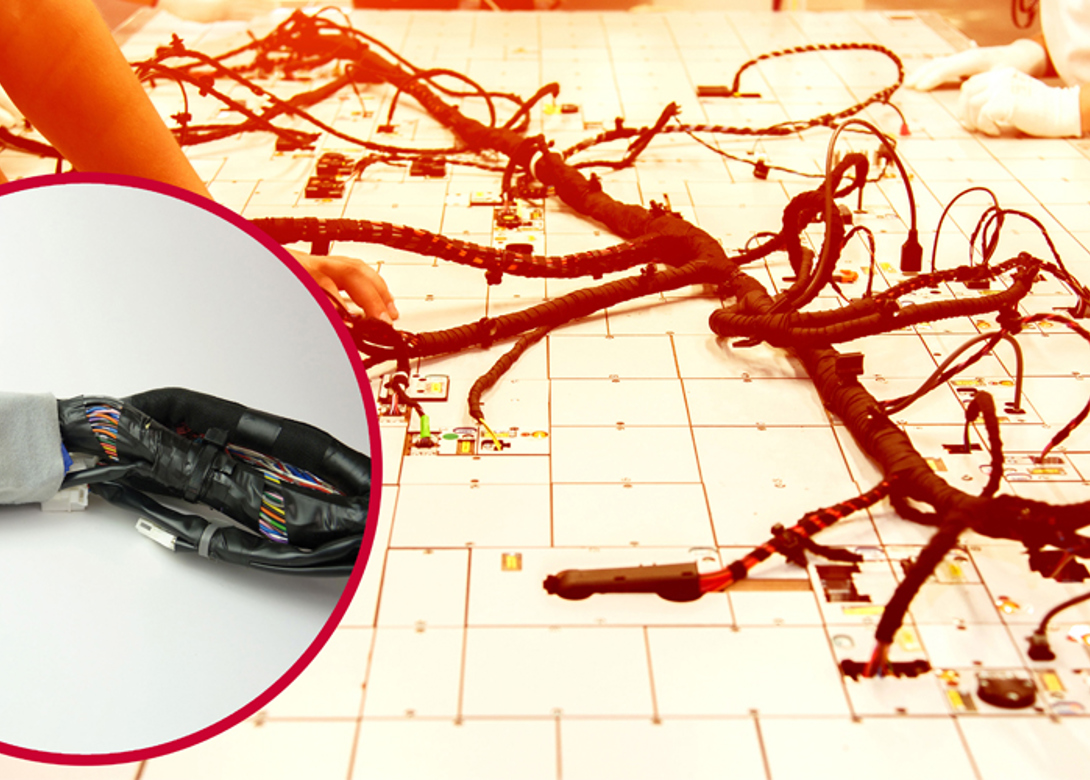 Companies are completely reconfigured how vehicles are designed, manufactured and operated to completely reduce dependency on petroleum products, reducing the need for many traditional automotive components. VELCRO® Brand products are designed to align with the intent of electric vehicles because they reduce scrap, maximising sustainability for the future of transportation.
With fewer large conventional parts, such as drive trains, electric vehicles generally have more interior space. This gives more freedom to designers, but the vehicle still needs to be lightweight to maximise mileage between charging.
This means seat designs need to be narrow and sleek. VELCRO® Brand mould-in products are used to secure seat trim to the foam. These slim, automotive fasteners help to reduce bulk in seating, are flexible, and can easily adapt to curves. They're also simple to mould-in, providing ergonomics in assembly for a secure attachment.
Powering a car with electricity and adding more automation or devices, means more wires to manage. Conventional vehicles run hot under the hood, but not for electric cars. This allows manufacturers and mechanics to rethink the tools used to manage wires. VELCRO® Brand hook and loop fasteners reduce the risk of damage to wires because they cannot be over cinched when installed.
When parts need to be replaced, wires typically need to be disconnected. If plastic ties are used for wire management on each part, excessive time and care is required to snip each tie and prevent damage to wires. VELCRO® Brand automotive fasteners can significantly cut down on labour, time and scrap since they are easy to open and close and can be reused without risk of wire damage.
Electric vehicles are dependent on more complex wire harnesses. Installers can simplify this complexity when using VELCRO® Brand products as transportation protection and installation aids.
When wire harnesses are shipped from the supplier to the assembly plant, there needs to be proper packaging and protection during transit. VELCRO® Brand FLEX-ZONE™ Fasteners and ONE-WRAP® Tape can bundle the harness and eliminate the need for sharp tools to unpack. Time is precious on the assembly line and these user-friendly fasteners give time back to installers and reduce potential damage to valuable wires.
During installation, wire harnesses are often pulled through narrow spaces where they can easily snag on mechanical components. Troubleshooting this is time-consuming and can cause damage to the wires themselves. When wire harnesses are contained by VELCRO® Brand products, they can easily slide through these spaces, reducing more time and preventing damage to wires and future warranty risks.
VELCRO® Brand fasteners can be used many times over as opposed to plastic, single use ties. Since the intent of electric vehicles is to reduce waste, it makes sense to specify fasteners that do the same.