TR Fastenings supports growing EV sector
09 July 2018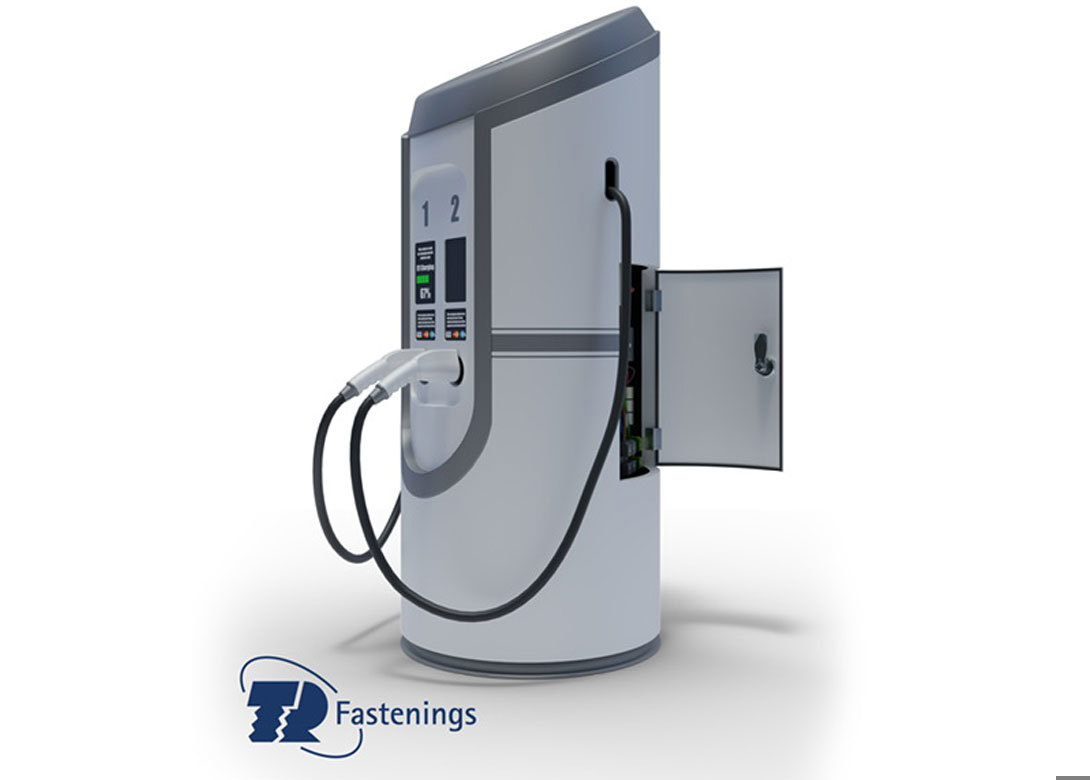 Global fastenings manufacturer and distributor, TR Fastenings, is working with a number of firms involved in the design, manufacture and development of Electric Vehicles (EVs) with the main focus on the associated charging units. Along with the extensive product ranges typically used in electric charging units, TR also has the necessary technical knowledge, sector expertise and experience to support these customers as this sector continues to emerge and develop.
TR is already actively supporting a number of key customers involved in the design or manufacture of EV chargers for both commercial and residential use. TR's qualified engineers and sales staff are on hand to advise designers, production and purchasing teams on a number of matters, from Design for Manufacture (DfM) to new fastener technology, sourcing insight and cost reduction.
"The rapid growth of the EV sector is being exacerbated further by developments such as the Government's initiative to ensure that by 2040, all new vehicles will either be electric or hybrid, zero-emission models. Such measures, along with an increasing consumer interest in and awareness of EV technology, means that the manufacturing market in this area, particularly in terms of electric charging stations, is starting to gather pace. Our product ranges, combined with our knowledge of and experience in design, distribution and manufacture, puts us in an excellent position to assist customers working in this field and advising them on the best ways to achieve cost-effective and quality-driven routes to market," comments Jeremy Scholefield, director of strategic business at TR fastenings.
EV charging stations typically include fastener groups such as standard fastenings - DIN/ISO/ANSI steel and stainless steel, thread forming screws for metal; fasteners for plastics – thread forming screws and brass inserts; and fasteners for sheet metal – Hank® self-clinch fasteners; many of which include TR's own branded product ranges.