The perfect tool for removing engine injectors
14 March 2023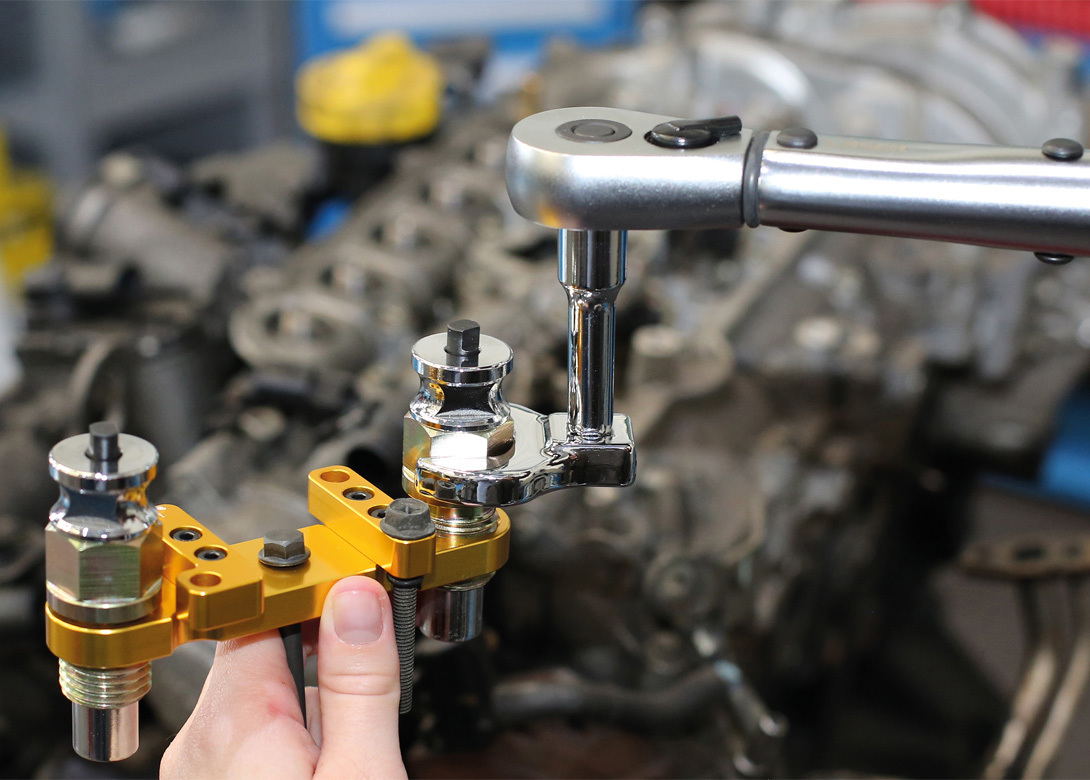 Designed for the automotive industry, Laser Tools, a Tool Connection brand, has developed a 24mm crows foot wrench which allows the use of an extension and torque wrench when removing BMW engine injectors.
Manufactured to be used in conjunction with the Laser 7335 injectors puller kit for BMW and Mini B38 and B48 engines, the new 24mm crows foot wrench allows the use of an extension and torque wrench to ensure the OEM removal procedure is followed, minimising damage to the delicate petrol injectors.
The open-type crows foot wrench with 3/8 inch drive has been manufactured from strong chrome molybdenum steel for a long service life. It allows use of a 3/8 inch drive torque wrench where standard sockets will not fit. Laser Tools also recommends its use with the Laser Tools 7802 injector extractor for Bosch solenoid-style common rail injectors and the 7804 injector installer/remover for BMW N53 and S63 engines.