The next generation of HAZET's universal spreader
11 May 2023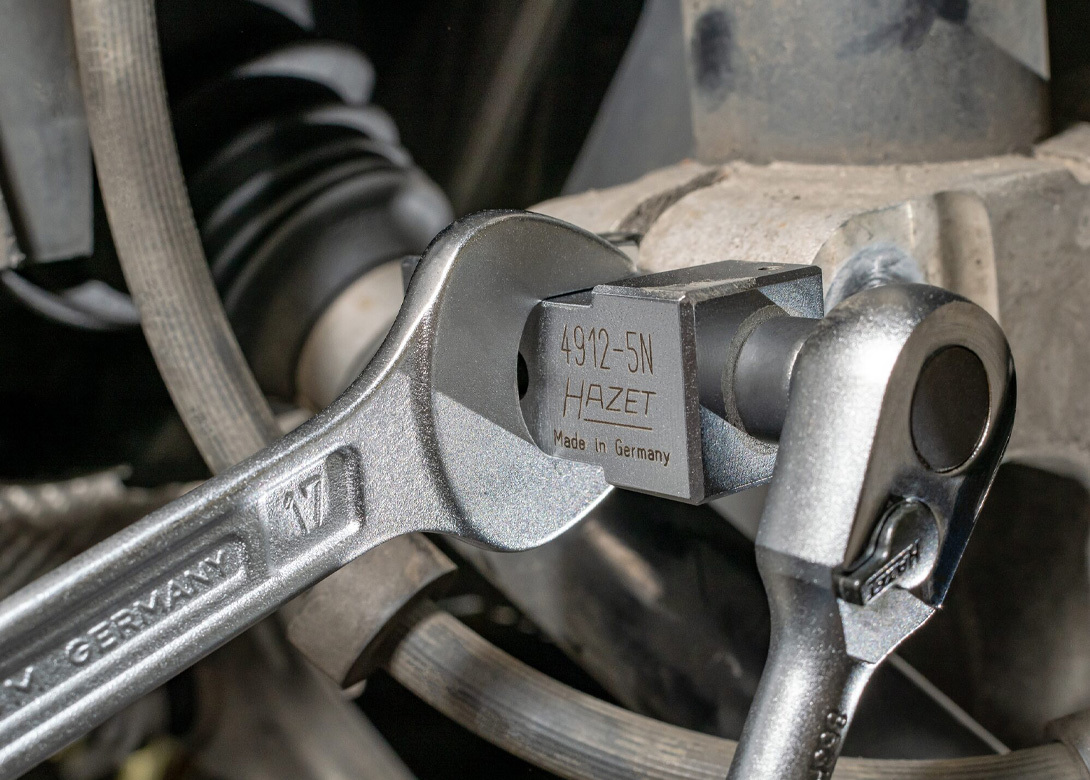 Designed to help prevent damage during stub axle dismantling, the HAZET universal spreader is a handy aid for spreading suspension strut and suspension joint mounts to separate the suspension strut from the wheel bearing housing. Now, HAZET offers a new and improved version of its product.
The small and compact tool, measuring 60mm, is suitable for universal use. With a spreading range of 5mm – 11.5mm, disassembly is made easy. The ¼ inch square drive design also makes the spreader resistant to overload. Since working on the stub axle can sometimes be tight and cluttered, a rear viewing window ensures that the spreading area is always in view.
To prevent the spreader from slipping out of the gap due to the forces acting on it, a 17mm open-ended spanner can be used to hold it against the recess in the spreader that is designed for this purpose. But HAZET insists the most significant improvement being the spreader which is now equipped with an inlet chamfer with rounded edges for easier insertion into the receiving area that is to be expanded.