The importance of product testing
07 October 2021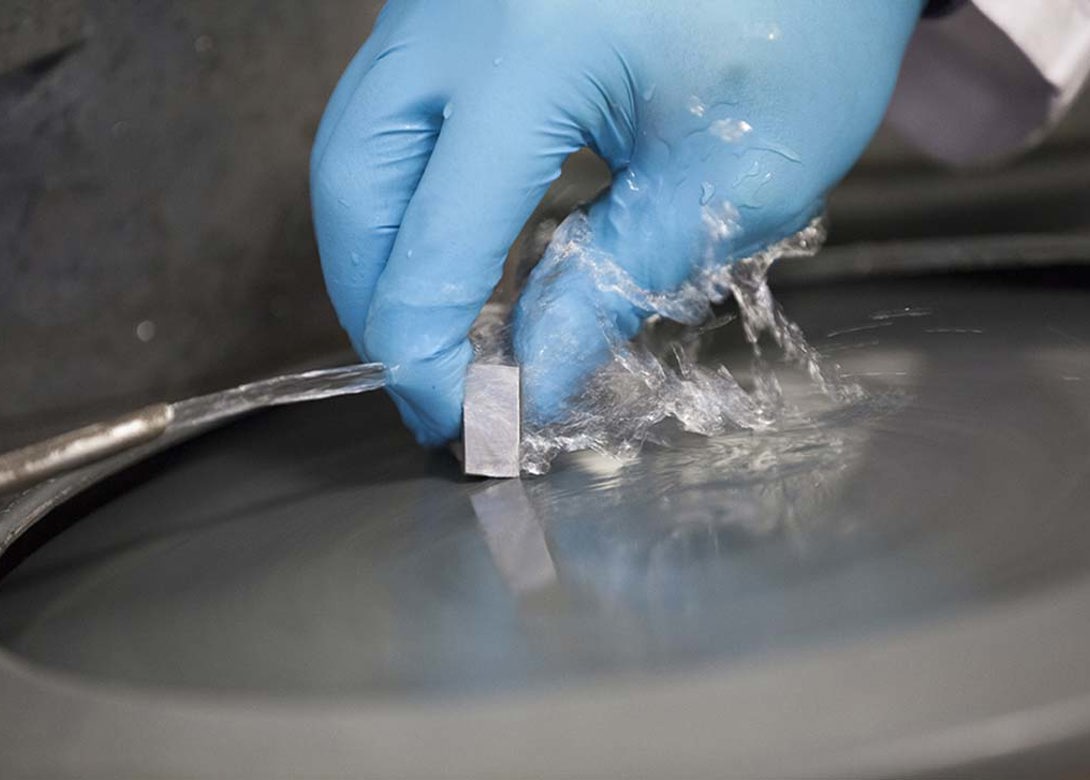 By John Cross, general manager at Rotech Laboratories and Phoenix Materials Testing
The news is sadly littered with stories about products not being fit for purpose, from cladding, to structures, to breast implants. The end result is a threat or harm to human life, as well as damage of all kinds. Add environmental damage to that, as well as corporate cost, and it quickly focuses the mind on the importance of materials testing.  To not do it, is unthinkable, to not do it correctly via an accredited, diligent laboratory, is unforgivable.
UK-based Rotech Laboratories works with customers across many sectors, predominantly in aerospace, oil and gas, and energy (including all renewables), to conduct materials testing to ensure that products are fit for purpose. A key test within this is corrosion and plating/coating thickness testing, which for the Rotech team generally involves high-end fasteners in carbon and alloy steels, duplex alloys, austenitic stainless steels and the superalloy range.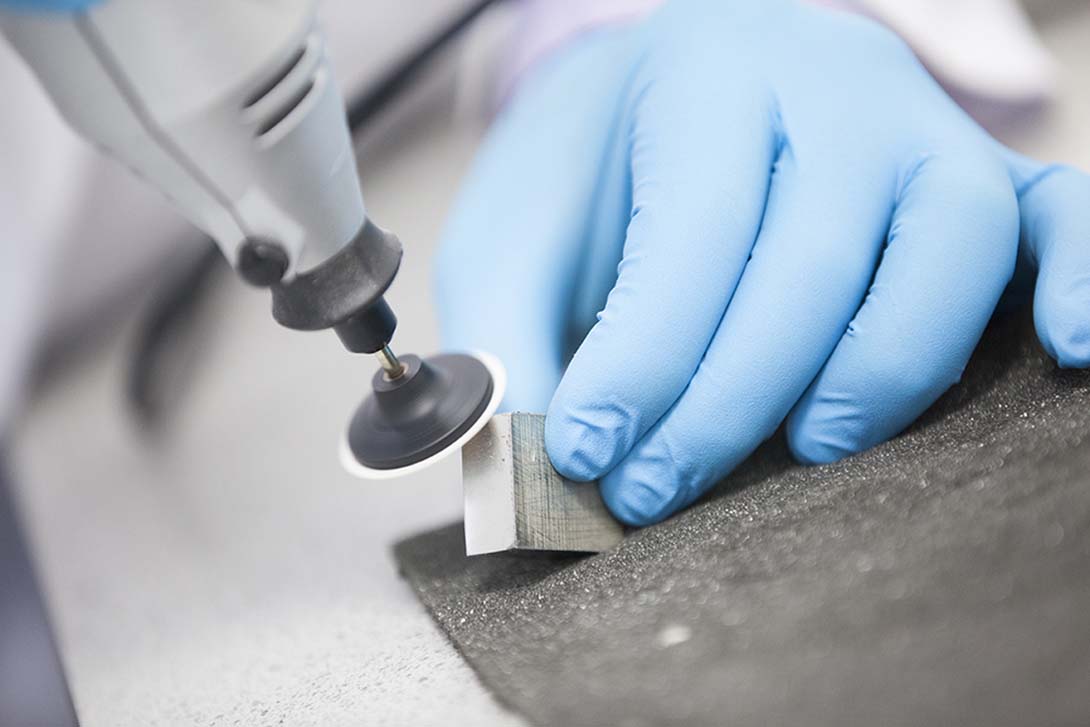 Corrosion and coating thickness testing is usually conducted on materials that need to be corrosive resistant and would be used in environments that would be harsh and hostile to fasteners. In many applications, materials such as carbon steels would not last and would be unable to resist the environmental and atmospheric attack.
The materials being used in such environments must therefore be resistant to these attack and it is Rotech's job to show that they are. Rotech's key areas of testing include ASTM G48, G28 and A262, which are accepted international standards for demonstrating an ability to resistance to corrosive attack.
The ASTM G28 test is conducted by immersing a sample in a boiling sulphuric acid solution, which replicates a very aggressive attack. Tests such as these would be used for petrochemical and pipeline environments. These types of materials are used in oil and gas, as well as nuclear applications or anywhere that there is an aggressive environment. These tests are safety critical and the implications of failure are catastrophic to health, life, and the environment, as failure means oil or gas leakage and catastrophic environmental cost.
The aim of these tests is to assess the pitting of a sample by measuring the pitting resistance. If the pitting resistance is low, there are areas on the material that form a pit that can induce cracks and cavities forming in the material and may result in reduced life or even catastrophic failure. As part of the testing, after immersion in the corrosive media, the surface of the material is examined with a scriber and checked for any tiny pin hole indications that may open up into larger sub surface cavities. This is about assessing the reaction of the material to the corrosive environment. If we can demonstrate that a material is able to resist corrosive attack, this reduces the likelihood of any potential failures in service.
The ASTM G48 corrosion test is looking for surface pitting and the other tests are looking for granular corrosion as some materials can get an undesirable formation of oxides and carbides, which in turn can cause intergranular corrosion and cracking at the material grain boundaries. This can then induce catastrophic failure. The material grain boundaries represent plains of weakness and can allow the corrosion to propagate.
The ASTM G48 test tries to induce corrosion pitting through exposure to a ferric chloride solution. This is a widely recognised method of assessing resistance to pitting corrosion of stainless steels. The Rotech team determines the weight loss after exposure and make visual examinations as part of the assessment. The weight loss is stipulated by specification or customer requirement.
The ASTM A262 test is an evaluation of a material that may have long-term exposure at elevated temperatures. This test assesses if the material's grain boundaries have precipitated undesirable carbide formations, as this can lead to the material being vulnerable to an intergranular corrosive attack. In the ASTM A262 test, a sample will be exposed to corrosive media and then will undergo a visual examination and bend testing.  
For susceptibility to intergranular corrosion in austenitic stainless steels, we use the ASTM A262 (Practice E) test. For the testing of pitting and crevice corrosion in stainless steels and related alloys, we would generally carry out the ASTM G48 Method A test. To test wrought nickel rich chromium bearing alloys for the susceptibility to intergranular corrosion, ASTM G28 Method A would be the preferable test.
Accelerated environmental testing
Accelerated environmental testing is an evaluation of the suitability of a coating as a protective barrier of a component and is a comparative assessment of corrosive attack on protective finishes. This could include all manner of coatings, for example plastics (e.g xylan), zinc based plating (e.g  galvanising and sherardising), electrochemical plating (e.g zinc, nickel, chrome) and paints (e.g electrophoretic paints).  These coatings act as a physical barrier protecting the component.
There are many types of tests on coatings, for example, the neutral salt spray test ASTM B117, BS EN ISO 9227, are accelerated corrosion tests, which will comparatively assess how suitable a coating sample is for use as a protective finish. This is one of the most commonly known and longest established internationally recognised tests.
The test period is pre-determined and the visual appearance is evaluated for form and the presence of rust or other oxides. More resistant coatings to the corrosion process will take longer to develop corroding elements, such as rust.
Metallurgical tests to examine coating thickness
The Rotech team also test samples to examine coating thickness and this involves using cross section and optical microscopy to determine the coating thickness measurement of a sample to BS EN ISO 1463. In many instances the acceptance criteria is determined by the customer.
The thickness tested in the Rotech laboratory can vary from 2 microns to 100 microns, depending on the sample and the coating. Our accredited test BS EN ISO1463 allows Rotech to measure local coating thickness using metallographic examination of a sample cross section. In this test, we are looking to ensure that the coating conforms to the customer requirements or stated specification.
Generally thicker is better when it comes to coating thickness, but there is a limit.  Our customers will not want to put on 100 microns of coating if 40 will do, and this is predominantly down to cost. There is also a practical mechanical element; some components are machined to a certain size, some are over plated and then ground back to the desired (specified) surface finish. Certain surfaces are ground off, to reduce it to a size to ensure mechanically parts fit together. There is a commercial and economic reason for not over coating and a practical dimensional element. The customer will specify the thickness requirement and the plater will work to these requirements.
Corrosion tests are generally conducted on high alloy materials, which are not plated.  Plated materials would protect ferrous materials or some materials that would be less safety critical. In the oil and gas sector our customers would always use a high alloy material. On materials exposed to more corrosive environments, it would always be appropriate to use the higher alloy/nickel-based superalloys.
Coated materials would be present in potentially less safety critical environments and 'low to medium' alloys would be used. They would be used in structural applications where there is less environmental and less atmospheric exposure to corrosion.
Each scenario has its own set of requirements. In some of the high temperature settings, the requirement would be to use higher specification alloys. These could be running hot with corrosive gases around them to create a very aggressive environment and we work with many customers in power, nuclear and oil and gas. The petrochemical environment is one that is highly aggressive and higher alloy overprotective coatings on lower alloys would be the obvious choice.
Keeping material usage and waste to a minimum is paramount and we strive to work more efficiently and reduce the carbon footprint. The corrosion and plating/coating thickness testing outlined above is critical in ensuring the compliance of both safety critical parts and product verification, which protects both the end user and businesses supplying the goods.   
For more information about Rotech Laboratories, please go to www.rotechlabs.co.uk or speak to the Rotech experts on +44 (0)121 514 0602 and quote Fastener + Fixing.