The complete tool portfolio for automotive wheel changes
18 April 2023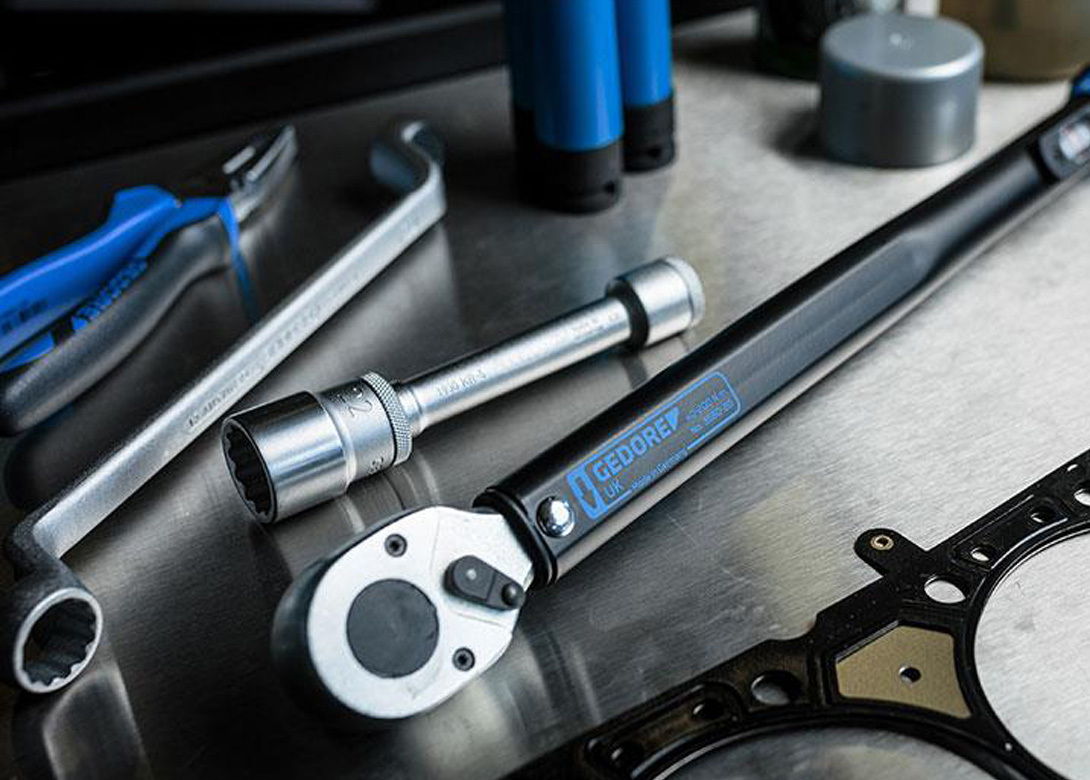 Precision and safety are essential prerequisites when changing wheels on a vehicle, both for the application and in the results. So GEDORE offers an extensive portfolio of efficient torque and screwdriving tools.
As well as complete sets, such as the TORCOFLEX UK Set 3550-UK-LS4, the range also includes individual tools, such as the TORCOFIX K 4550-20 and the Telescopic reversible ratchet ½ inch 1993 TU-10, accessories are also available, such as the Impact socket set ½ inch K 19 LS-004.
GEDORE's torque wrenches, such as the TORCOFLEX UK 3550-20 and the TORCOFIX K 4550-20 are both reliable tools when high torque is required. The two adjustable and releasing versions are available for screw tightening, for instance over the range of 40Nm to 200Nm, and serve as drive tools for socket wrench inserts with a ½ inch square holder.
Professional wheel changes are also facilitated by other, equally practical tools. The Telescopic reversible ratchet ½ inch 1993 TU-10 is perfect for loosening wheel bolts with absolute ease. A long lever arm that adjusts in eight positions from 400mm to a maximum of 600mm provides a high torque of up to 600Nm. Fitted with push-button release and a lower lever change for changing from clockwise to anti-clockwise operation and a fixed stop in the middle position, it is simple to operate.
The use of powered screwdriver inserts with plastic-coated protective sleeves is recommended by GEDORE for screwdriving tasks on sensitive surfaces such as aluminium or chrome-plate rims. The 4-piece Impact wrench socket set ½ inch K 19 LS-004 by GEDORE, for instance, includes the standard sizes 17mm, 19mm, 21mm and 22mm.
The 5 piece TORCOFLEX Set 3550-UK- is a full set for wheel changes. In addition to the torque wrench TORCOFLEX UK 3550-20 UK and three colour-coded inserts in sizes 17mm, 19mm and 21mm, this set also includes a ½ inch extension.