Swivel palm-grip driver set for hard-to-reach fasteners
11 July 2023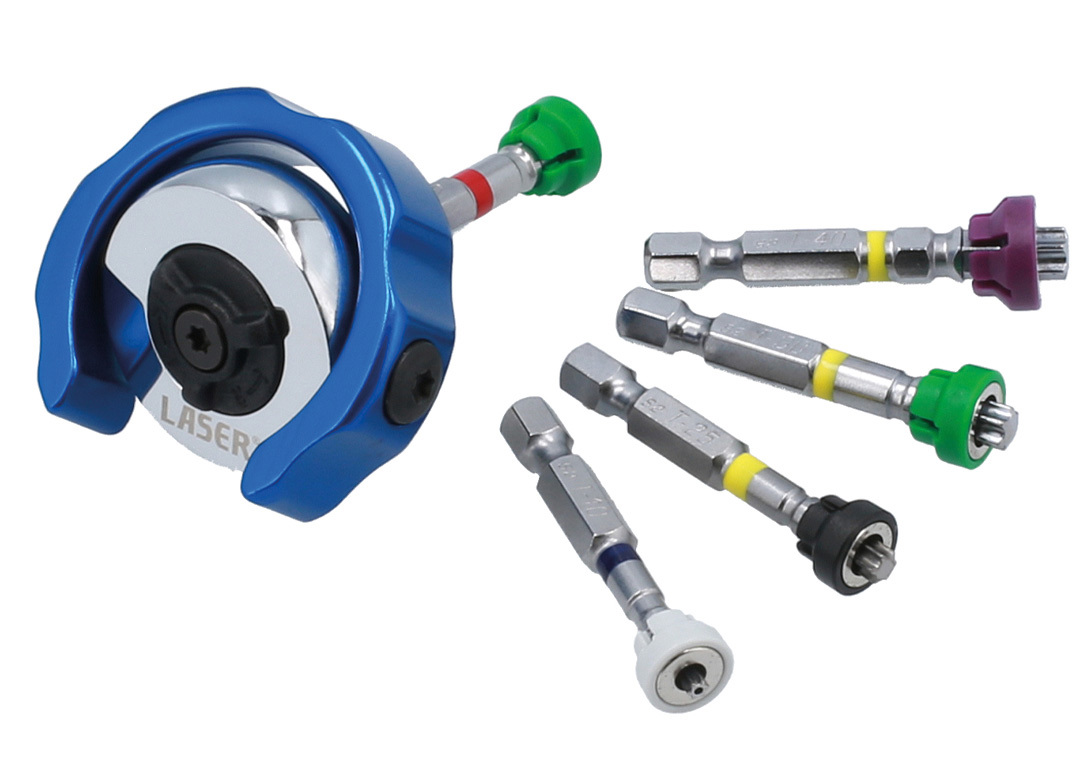 New from Laser Tools, a Tool Connection brand, is the palm-grip driver and bit set, specially designed to access those difficult to reach fasteners when working on cars and electric vehicles.
Included in the set is the swivel palm-grip, 72 tooth ratchet driver, designed with shallow dimensions useful in tight areas, but swivelling the blue anodised-aluminium grip-ring through 90° when there is room will offer the user extra leverage. This ratchet driver fits any standard ¼ inch shank screwdriver bits.  
Also included are 24 interchangeable bits that each feature a colour-coded ring and an integral magnetic screw holder. Popular sized bits in the set include PzDrive (Pz1, Pz2 and Pz3), Phillips (Ph1, Ph2 and Ph3), hex (3mm, 4mm, 5mm and 6mm) and Star, suitable for use with Torx fixings (T10, T15, T20, T25, T27, T30 and T40) as well as Tamperproof Torx bits (T10, T15, T20, T25, T27, T30 and T40). These bits also feature a quick-chuck design for use in cordless drills or power screwdrivers.
This set is supplied in a shallow EVA foam tray which keeps the set safe and fits neatly into a tool chest tray.