SPIROL introduces new Press-N-Lok™ pin
09 June 2021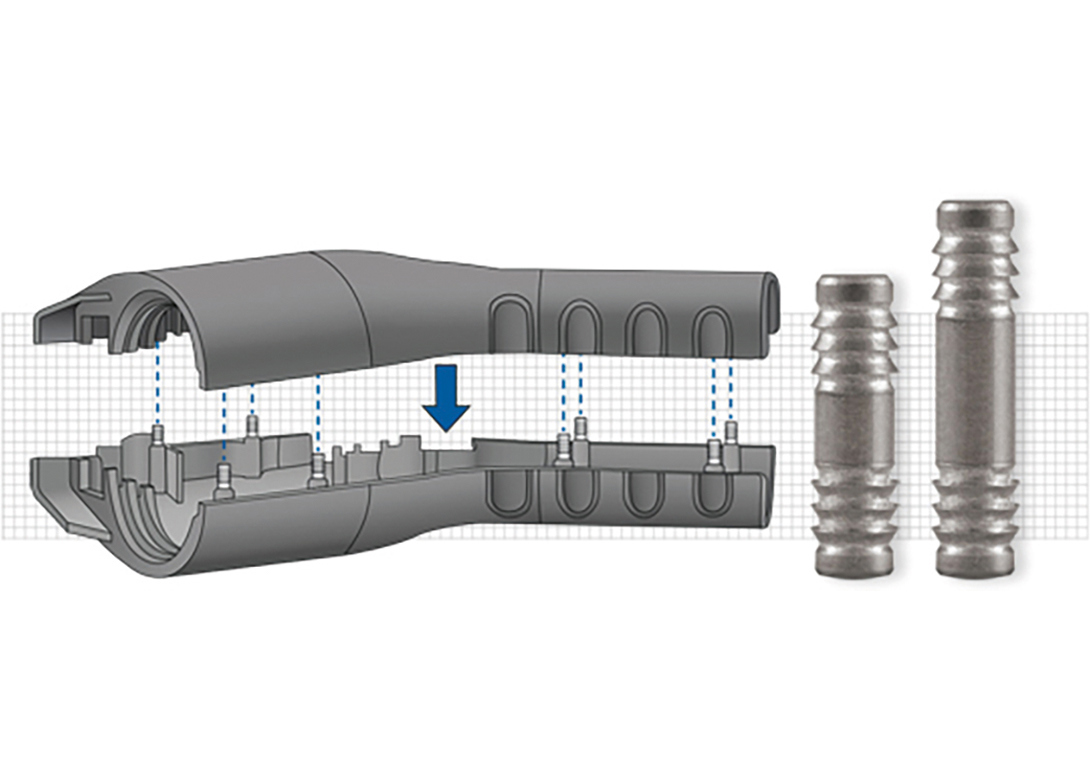 SPIROL International Corporation has expanded its solid pin product line to include the new Series BP100 Press-N-Lok™ pin, designed to permanently retain two plastic components to each other.
The pin has opposing raised barbs on each end that are angled backwards opposite the direction of insertion. As the pin is being inserted, the plastic backfills into the area around the barbs resulting in maximum resistance to axial force providing a secure, tamper resistant assembly.
The Press-N-Lok™ pin is manufactured from lightweight, lead free, corrosion resistant aluminium. One major advantage of the pin, SPIROL mentions, is that assembly time is quicker and it requires lower assembly equipment costs as compared to screws and adhesives.
The Press-N-Lok pin is installed in two steps – firstly, press the pin into one half of the plastic housing. Secondly, a user must align the other half of the housing with the exposed end of the pin and press into place.