Ratcheting multi-bit drivers from GEARWRENCH
03 February 2023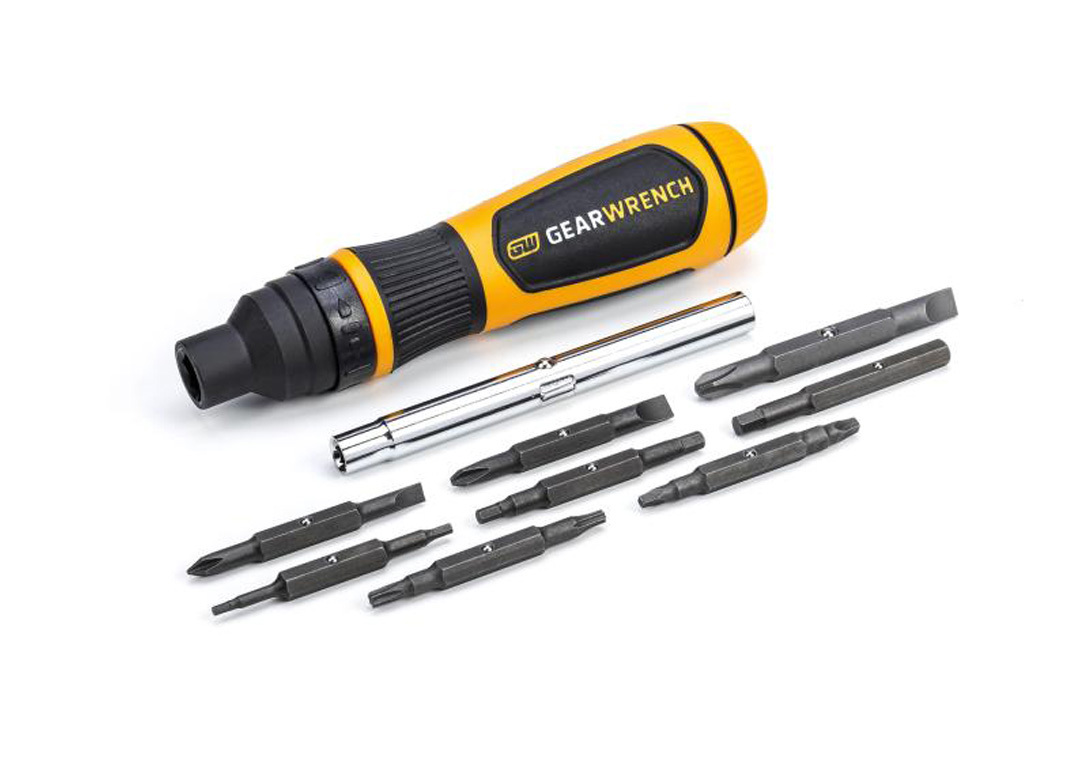 GEARWRENCH, an Apex Tool Group brand, offers its Ratcheting Multi-Bit Drivers as a versatile solution to multiple applications. The ratcheting driver is equipped with multiple bits, designed to get the job done faster with less tools.
The GEARWRENCH Ratcheting Multi-Bit Drivers are available in two versions, a 19-in-1 option with interchangeable S2 steel bits that cover the most common applications for everyday use, and a 6-in-1 stubby version for better access in tight spots.
Each tool features a full-metal high-torque ratchet mechanism that allows for faster driving. The end-cap storage keeps the bits organised and easy to access. With an ergonomic dual-material tri-lobe handle design, strain on the user's hands is prevented, even when applying high torque. Also, the handles are oil and solvent resistant, making the tools especially suitable for automotive and industrial applications.
"We heard professional technicians complain about other multi-bit drivers not having the right size options, being a pain to keep organised and causing real pain in their hands with poor handles," explains Jarrett Wolf, product manager, GEARWRENCH. "Our new multi-bit drivers are designed to help users move quickly and comfortably while keeping the bits neatly organised right where they want them."