Precise torque testing devices launched
08 November 2023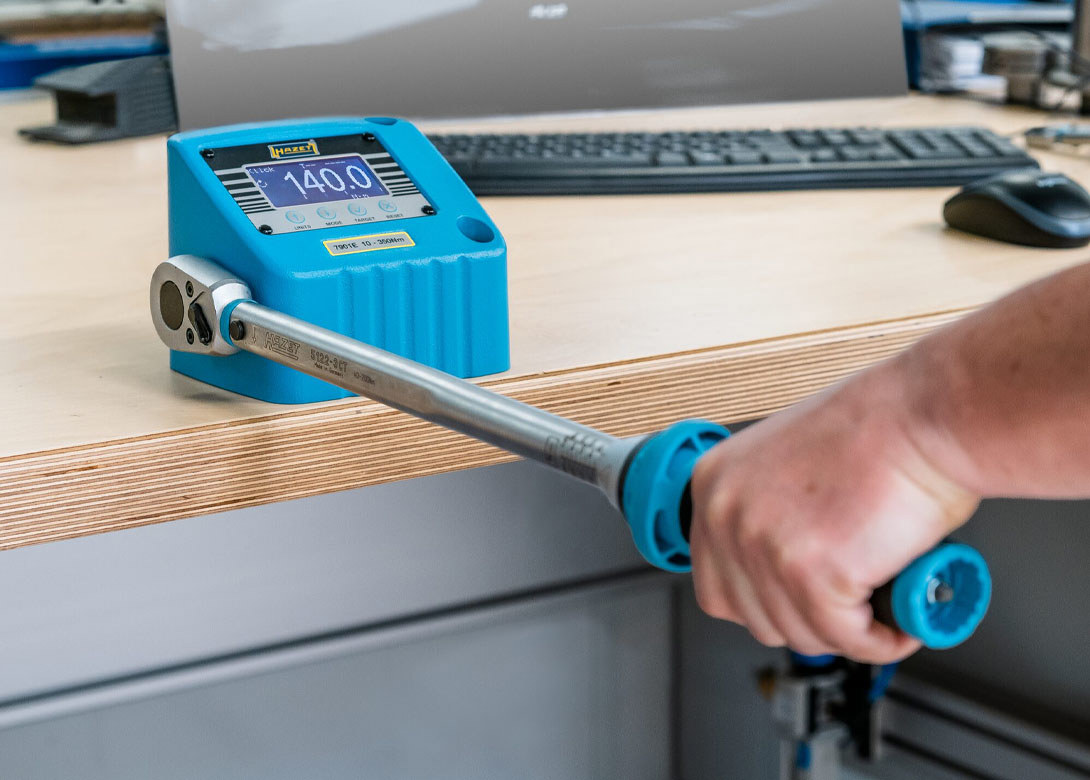 Precisely set torque wrenches are particularly important in the automotive trade. A screw that is not tightened enough can become loose and cause serious damage or even accidents and a screw that is overtightened can break, or cause irreparable damage to the thread. But while the correct torque can be pre-set on a torque wrench using torque tables, can users really be certain the torque wrench actually delivers the torque displayed? 
HAZET has come out with a new range of torque testers, the 7901E, 7902E and 7903E, which it claims offer a reliable checking aid for torque wrenches. The 7901E with ½ inch internal square, for example, can measure torques between 10Nm and 350Nm from torque wrenches for typical wheel nuts; the 7902E, with its 27mm hexagonal socket, measures torques from 50Nm to 1,100Nm with a measurement tolerance of a maximum of +/-1%. 
Finally, the 7903E product, with its 10mm hexagonal holder, has been specially designed for smaller torque wrenches and comes with additional adapters with ¼ inch and 3/8 inches internal squares; it can measure 1.5Nm to 30Nm with a maximum +/- 1% tolerance. Measurements from 1Nm are even possible.
These torque testing devices from Remscheid-based HAZET have robust aluminium housings for daily use in the workshop and are delivered in a sturdy plastic case and meet protection class IP40. Their large LCD displays are also splash-proof and measured values ​​are easy to read, displayed in colour in a traffic light system to show, at a glance, whether the measured values ​​are still within the tolerance range of the pre-set torque values. 
In addition, the measuring device draws attention to value deviations with an acoustic signal. A quick test function allows the torque wrench setting to be checked spontaneously, with the devices also compatible with HAZET's torque-testing 7901E-D software. With many European customers, the tool's menu languages include: German, English, French, Spanish, Italian, Danish, Finnish, Swedish, Norwegian, and Portuguese.