Precise and reliable tools for wheel changes
31 October 2023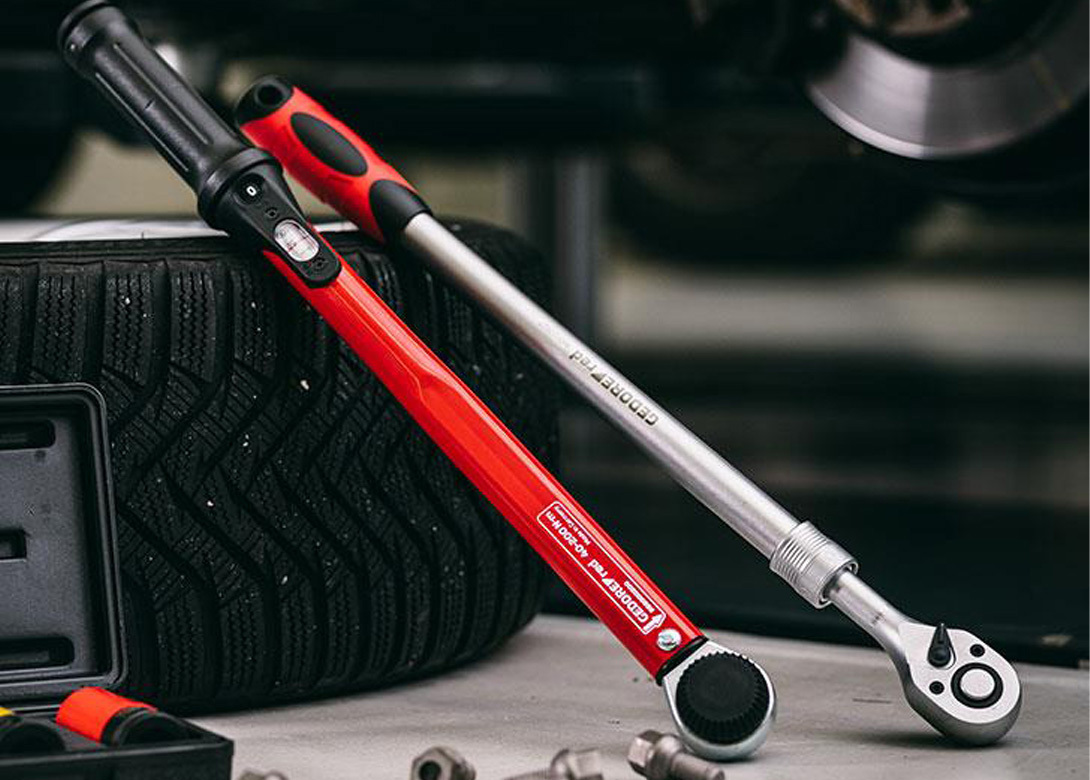 The controlled tightening of the wheel bolt is a key element when changing wheels. The ½ inch 2C Telescopic ratchet by GEDORE red is the perfect partner for loosening the bolts before removing the wheel. The subsequent replacement and retightening with the precise torque are then ensured with the use of the ½ inch torque wrench.
With a measuring range from 40Nm to 200Nm, this model is suitable for changing the wheels on most vehicles to the specific required torque. After changing the wheels, GEDORE recommends tightening the wheel nuts again after driving between 50km and 100km, as they could work loose again. Private users can also do this easily with the GEDORE red torque wrench even if the actual wheel changes were carried out at a professional workshop.
To make the loosening and tightening of the screw connections that much easier, the 2C Telescopic ratchet can be extended in five stages from 460mm to a maximum of 600mm. The telescopic ratchet also offers flexibility in use and the transmission of additional force via the extended lever arm.
The GEDORE red torque wrenches are 'Made in Germany' and certified to DIN EN ISO 6789. The latest GEDORE additions for efficient wheel changes are available separately in the range but is also included in complete sets with other practical tools and accessories in addition to the torque wrench and the 2C telescopic ratchet.