OTTO ROTH – tolerances have top priority
06 August 2014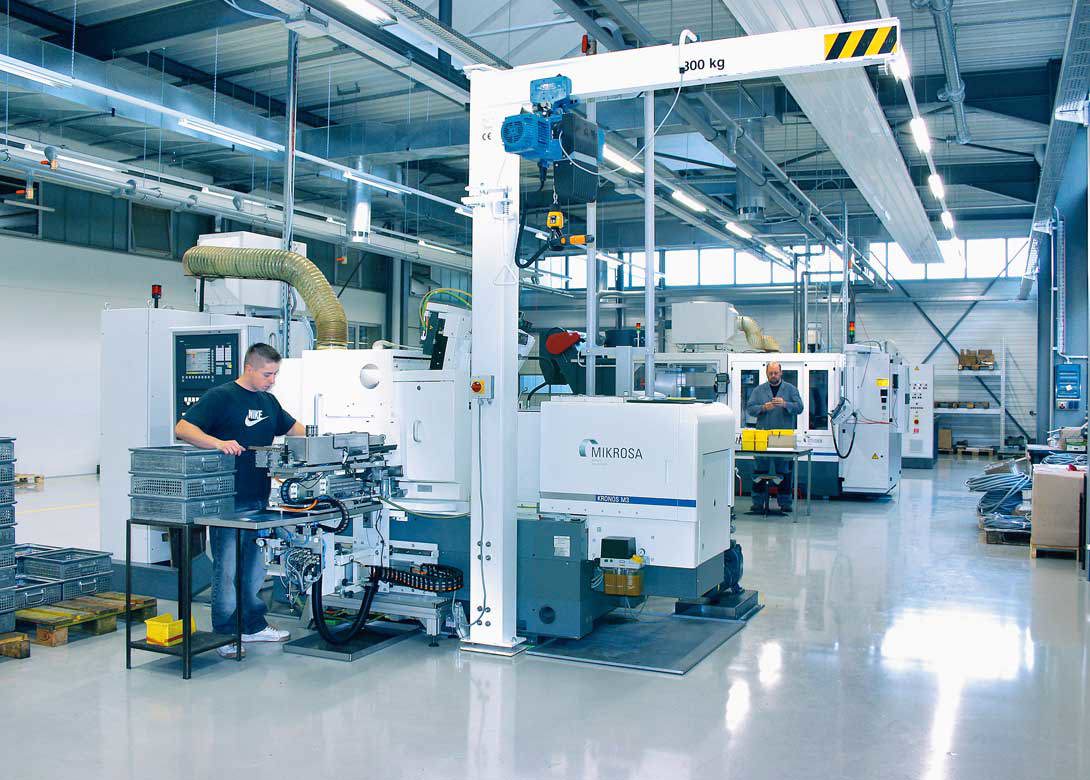 This year OTTO ROTH GmbH & Co KG celebrates its 100th anniversary as a manufacturer of precision turning and finishing parts. Through a combination of products, experience and services – across its eight sites, including its plant in Buchen, Odenwald, Germany – the company has become a well known and sought after partner for a variety of industries.
Wolfgang Dambach (pictured below), authorised representative of the company and manager of the Buchen plant, comments: "Our industrial customers come to us with requests for ever more sophisticated and technically complex turned parts. This means we need to develop and improve our production equipment and train our employees on an ongoing basis."
The Buchen plant was opened in 1980 and since then has made significant technological advancements and can now produce everything from simple turned parts, such as shafts and pistons, to more complicated parts (these parts are turned, milled and drilled, many of them then being hardened, ground and polished). The plant even handles the assembly of highly complex assemblies, for example, valve components. Also, every single part is thoroughly tested to make sure it meets customers' requirements for functionality.
Dambach has even identified a trend towards customers requesting OTTO ROTH to provide ever more sophisticated services and products, such as entire machine assemblies. "This is the greatest opportunity our manufacturing plant has to extend our range of added value services."
The ability to make such significant technological advances is all down to the company's manufacturing expertise and its highly qualified staff – also not forgetting the added advantage of being a single point of contact for the customer.

"Every machine in our 5,500m2 of manufacturing halls has been carefully sited to optimise each step in production – ensuring every process runs safely and effectively, both for us and our customers. This is an important hallmark of quality," adds Dambach. "At Otto Roth, 'manufacturing based on drawings' our production specialists are always looking for ways in which we can improve things."

Next OTTO ROTH's cutting machine specialists are able to apply their production experience to offer the best possible manufacturing strategies, at the best possible price. "Our wealth of in-house manufacturing expertise really pays off in production planning, says Dambach. "Every work step can be exactly tailored to suit the next."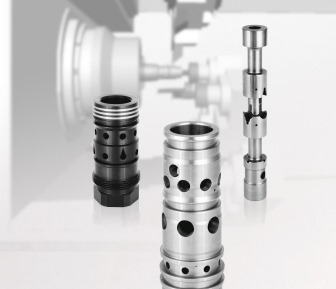 100 machine tools, 1,000 test devices
Using cutting edge machining technology, the Buchen plant produces highly precise ready to install, rotationally symmetrical parts. This is achieved by approximately 100 machine tools, the majority of which are CNC controlled units, as well as a small number of mechanically controlled automatic lathes. The CNC controlled grinding and honing machines make it possible to achieve production tolerances of up to 2μm. The grinding machines operate in climate controlled rooms, to reduce variations in workpiece dimensions. "We make complying with tolerances our top priority," states Dambach.

In addition to extensive manufacturing know how, the demand for quality is a key priority for OTTO ROTH. In many cases, working to the most stringent tolerances is absolutely essential as OTTO ROTH believes that quality is often the key foundation of a product's functionality.

To ensure the highest quality spectral analysis is used to inspect incoming goods, to guarantee that the raw materials are as specified. Also, regular interim inspections at the machines and in the QA laboratory accompany every stage of the manufacturing process. Experienced QA employees analyse strength, shape, position, contour and layer thickness, among other characteristics, using cutting edge testing methods and more than 1,000 optical and tactile measuring and testing instruments. The quality of the entire production process is monitored at all times – which OTTO ROTH says helps to ensure an impressively high delivery quality of almost 100%. Customers can also be supplied with test reports if required including traceability right back to the base material.

"We are completely flexible in terms of batch size – we can manufacture anything from a few hundred up to tens of thousands of components," explains Dambach. "If deadlines are pressing, we can also operate multiple shifts. Our high bay warehouse is well stocked with raw material, which means we can also respond to requests at short notice." 

The high bay warehouse, which was constructed in 2008, was a quantum leap forward for OTTO ROTH and the production at the Buchen site in terms of workflow organisation and raw material management. The high bay warehouse also makes stock management and work processes easier (store, remove, re-store) – ensuring quality, process reliability and traceability.

www.ottoroth.de