On the race track with Bossard
06 July 2023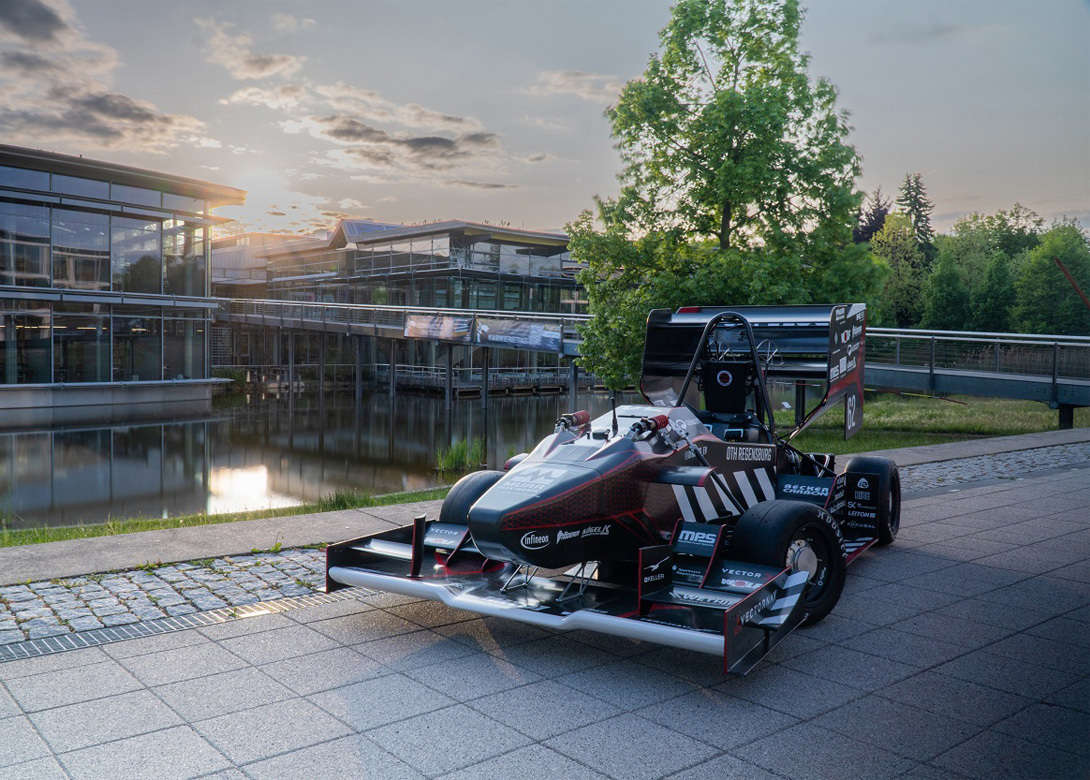 For a number of years, 'Dynamics eV', a student team from OTH Regensburg university, has relied on various fasteners from the Bossard Germany bigHead® range in order to design and construct racing cars entered into international design competitions.
With more than 400 teams worldwide, 'Formula Student' is the largest racing series for students who are enthusiastic about motorsport. The goal is to work as a team to construct and manufacture a single-seater formula racing car. To determine the winning team, a jury made up of experts from the motorsport, automotive and supplier industries will evaluate the construction, cost and business plan of each team in the static disciplines. In addition, the driving characteristics of the cars are tested on the racetrack in various dynamic disciplines.
Every year since 2006 in Germany, the interdisciplinary, 60-strong student team Dynamics eV has been designing and building a racing car in order to be evaluated by a specialist jury at the international design competition for students 'Formula Student Germany'. Later this year, the team will compete with almost 80 others from Germany, Europe, North America, Australia and Asia at the Hockenheimring F1 racing track.  
The Dynamics team make use of a variety of bigHead® fasteners, such as threaded bushes, bolts, nuts and pins, all of which can be welded onto a perforated head. The fastening element is manufactured in this way so the components can be embedded directly during the production process or subsequently integrated or glued onto the workpiece. This in turn enables a secure connection in workpieces or assemblies made of plastic or composite materials without pre-drilling or punching.