NORMA Group sponsors student formula racing team
07 October 2014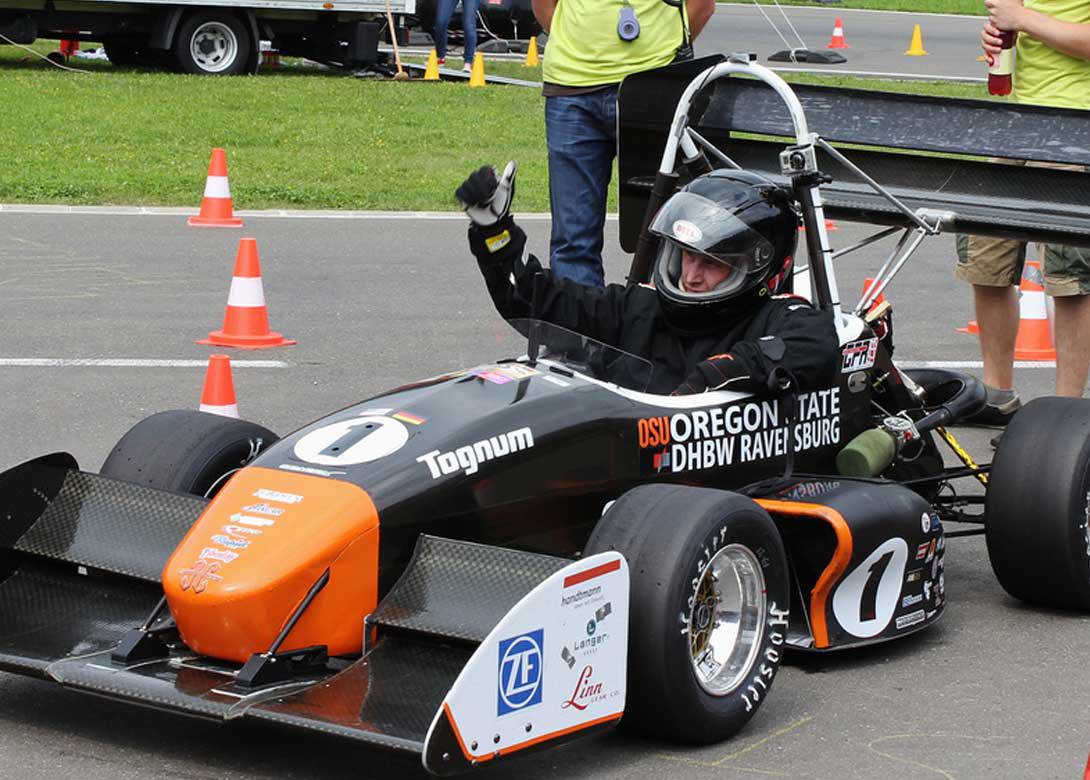 NORMA Group has recently supported the Global Formula Racing team by providing push and seal connectors, as well as spring band hose clips in various sizes, for the new electric formula racing car GFR14e.
Global Formula Racing team is a student collaboration of the technical department of Duale Hochschule Baden-Württemberg Ravensburg and Oregon State University in the context of the Formula Student Germany (FSG) racing series. The team develops and constructs formula racing cars as part of an academic research project and participates in student racing events. The GFR14e hit the road recently during the FSG racing series at the Hockenheimring racing tracks.
"We are excited that our high-quality and weight reducing joining technology products are used in a project that is entirely about innovation and efficiency," says Werner Deggim, CEO of NORMA Group.
The NORMAQUICK PS3 quick connectors and the NORMACLAMP (FBS) spring band clips are used in the dual cooling system of the racing car's drive components. It consists of two electric motors and two inverters. "We used to connect the components with screwable hose clamps, however this proved increasingly problematic during servicing," says Karl Klöss, a member of the Global Formula Racing e.V. Association. "The NORMAQUICK connectors make work on the cooling system quicker and more efficient. We will continue to use NORMA products going forward."