New high torque impact wrench
19 August 2022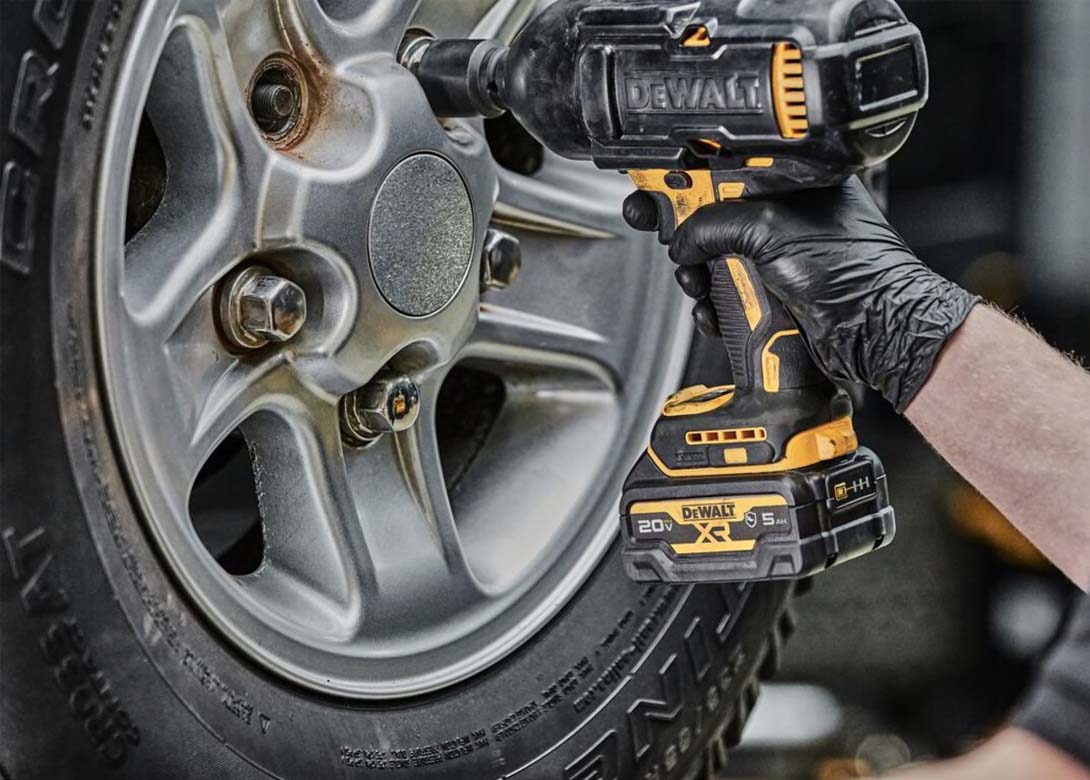 DEWALT has launched the new 20V MAX XR® ½ inch high torque impact wrench which has been designed for automotive, concrete to masonry, electrical and plumbing applications.
DEWALT, a Stanley Black & Decker brand, has developed a new torque wrench with a hog ring anvil, a tool that is equipped with 47% more torque. The company insists the product has been designed with features for the toughest fastening jobs.
The tool is capable of 1,030ft-lbs max fastening torque and 1,400ft-lbs max breakaway torque. The impact wrench is ideal for fastening large pipe flanges, grooved couplings, wheel lugs, concrete anchor bolt setting and other commercial applications where high torque output is required.
The wrench is equipped with a PRECISION WRENCH™ mode designed to help prevent overtightening in forward and run-off in reverse, while speed settings with four modes and a variable speed trigger let the user apply the desired amount of speed. Brightness levels can be adjusted to illuminate dimly lit workspaces with the LED work light. The impact wrench also introduces new BATTERYGUARD™ technology, a shock absorbing battery to tool connection that helps reduce wear and tear on the battery during use.