New clipping solutions will improve EV batteries
02 October 2023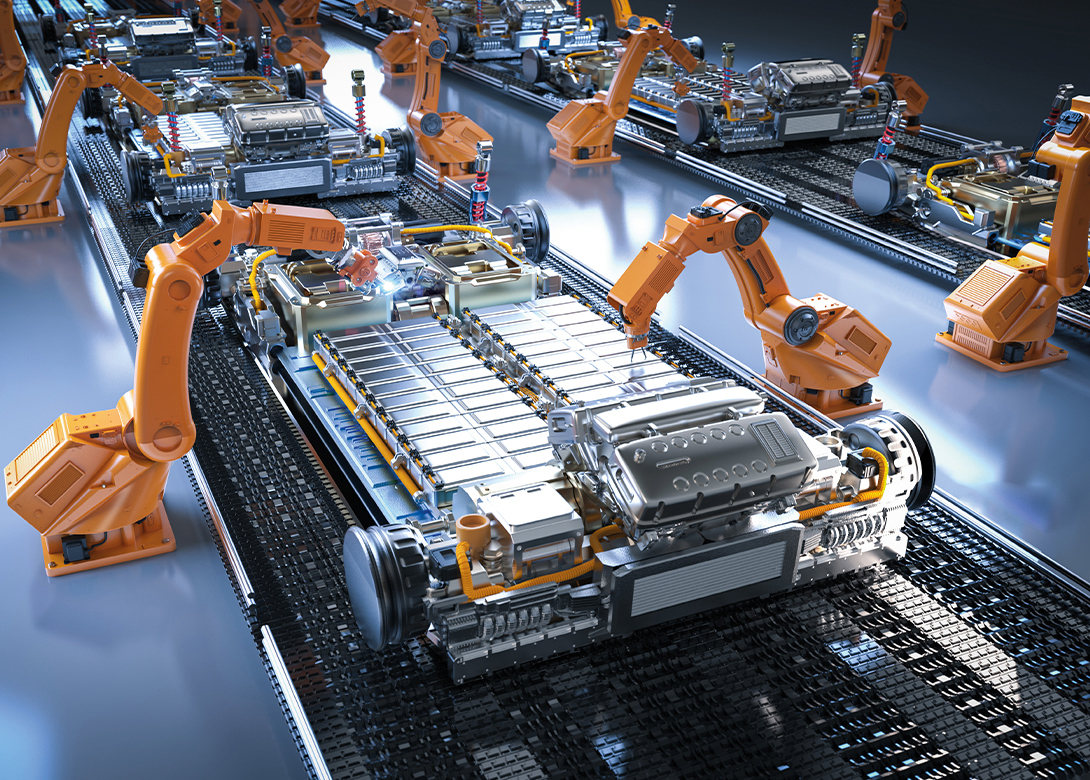 By Daniel Marin, business development manager for electromobility, ARaymond North America 
As the demand for electric vehicles continues to grow, one thing that will be essential is keeping down costs for consumers. The battery world within the EV sector is maturing, and with these changes comes the need for innovative solutions to improve efficiency in the production process. 
One of the many steps that can help achieve this goal is improving the fastening process associated with EV components – both in terms of improving overall production time and lowering end user costs,
while also maintaining a focus on improved sustainability.
At ARaymond, we work on solutions for a wide range of automotive fastening needs, and we continually work to develop the next level of fastener technology that will improve our ability to serve the automotive industry.
As battery packs are produced at a larger scale by automakers with the growth of EVs, one trend that is worth noting is the use of new clipping solutions as an alternative to traditional fasteners on EV batteries. This process change can reduce the complexity of battery manufacturing while also lowering the costs to automakers in the EV space.
Sustainability impact
One benefit of clipping alternatives is improved sustainability versus traditional fasteners. Clips made of steel are 100% recyclable at the end of the battery's life, so these clipping solutions for battery lid closures are designed to ensure quick serviceability – while keeping in mind its reusability
or recyclability. 
Using clips also creates an opportunity to use a smaller quantity of materials for overall fastening – with the removal of all nuts, screws and welding. The savings on time, transport, and increased serviceability of the batteries, all contribute to a more eco-friendly approach to manufacturing. 
Reducing complexity
Most batteries being produced today rely on the traditional fastening solutions of the past — aka screws and bolts. However, as automakers ramp up their production scale for EVs, they must reduce costs and look for savings wherever possible to keep vehicles at affordable prices.
One method to help achieve this goal is to rethink their approach to the dozens of fasteners used on the battery itself and limit the amount of assembly time needed by moving away from traditional fasteners and toward the use of clips.
At ARaymond, we have discovered the use of a clipping solution makes a lot of sense for automakers. It can help reduce components, makes closure of the battery tray quicker, and saves time on assembly. With mass production of batteries set to grow in the years ahead, this adds up to larger savings.
Time is saved due to the simplified process of pushing down a clip versus securing a threaded fastener, a process which can be multiple times faster for the employee or robot on the line completing the task. Also, by using clips, the design of the battery tray itself can be simplified.
Clips are a solution that have been proven in recent years they are up to the task that threaded fasteners have typically been assigned, even for the safety critical elements of today's vehicles.
Metal clips being used on EV batteries have also proven effective to support other important elements of vehicle safety – including air bag systems, which had previously been secured with weld nuts. 
Another benefit of the clips is an increased ease of addressing any assembly quality concerns. For example, if something goes wrong with a threaded fastener on a battery in an assembly line, you must remove the battery and do repair work on the side. But, if something is wrong with a clipping solution, it's much quicker to replace the faulty clip and keep the assembly line moving without working outside the line. That's because the process is more complicated to fix a misthreaded screw versus fixing the clipping solution in a non-threaded hole. 
The change in fastening solutions is not without its challenges. Each automaker features its own unique battery tray designs, so suppliers must be versatile and work with each automaker to deliver tailor-made solutions – to make sure all needs are being met and safety is always ensured.
ARaymond has worked with many key players in the market and maintains this individualised approach with all its customers.
Cost savings
Alongside simplifying the production process, there can also be a significant cost savings for automakers who adopt clipping solutions. In addition to assembly time savings, there is a lower cost per part with clipping solutions versus traditional fasteners. One of the biggest barriers to mass adoption of EVs is the overall vehicle cost, so lessening the costs associated with production is essential. 
Current estimates are that between parts savings and assembly time savings, clipping joint solutions will offer significant savings versus bolted joint solutions, the exact amount depending on the custom solution developed for each manufacturer. As innovation continues, the number of fasteners needed in each vehicle will also lessen, offering further savings to automakers and car buyers.
Improved efficiency from the assembly process with the clipping solutions can also lead to a reduction of stations needed at the plant. There is less length of floor space needed for the purposes of closing the battery lid, which can lead to millions in investment savings for manufacturers.
Between these financial benefits, as well as the positive impact of sustainability, the use of clips offers enough benefits for automakers that they should be part of the discussion – as automakers and suppliers continue to streamline the production process for EV batteries.