Lowering vehicle emissions with specialist bearings
04 July 2023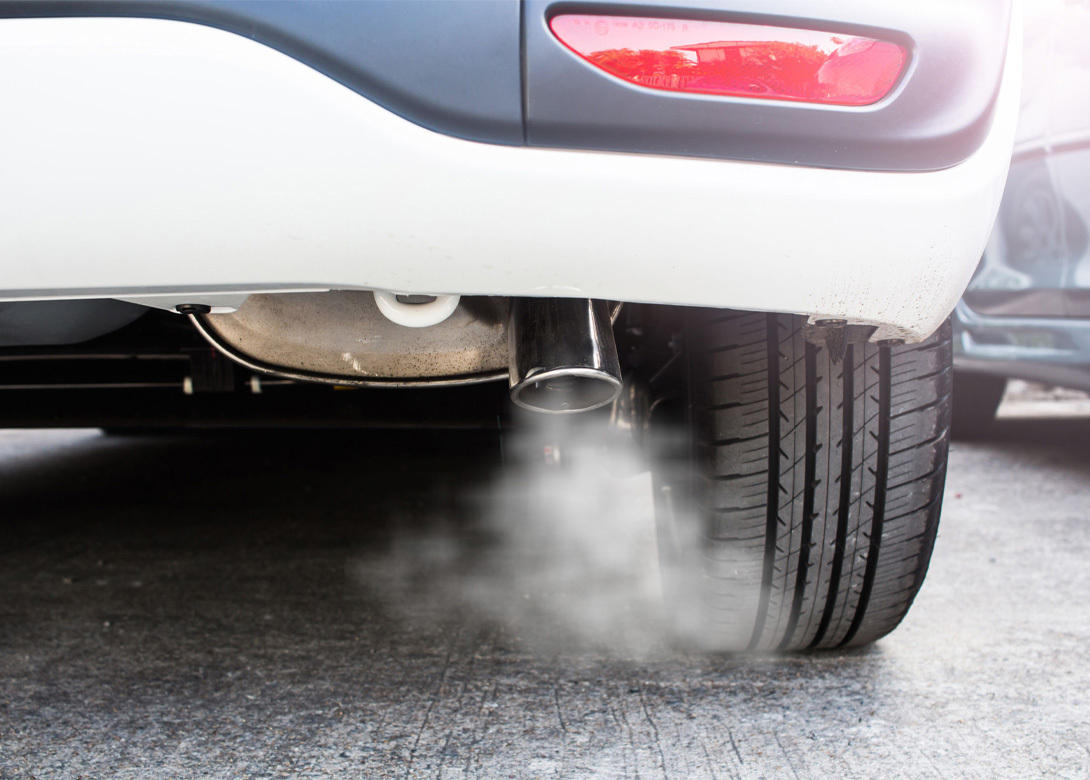 According to McKinsey & Company's lightweight, heavy impact report, the use of lighter materials in the latest aircraft and automobile designs will be essential to reducing the CO2 emissions these vehicles produce. But lightweighting presents design and cost challenges, as well as sustainability advantages, for manufacturers. To overcome these, here, Chris Johnson, managing director at specialist bearing supplier SMB Bearings, explains why design engineers should give serious consideration to thin section and stainless steel bearings.
The concept of lightweighting isn't new. But the concept's wider ramifications for fuel, cost and efficiency savings are pushing it higher up engineers' priority lists – especially as governments sharply increase their sustainability efforts, including the use of more advanced manufacturing concepts for reducing CO2 emissions. As highlighted in McKinsey & Company's report: "Lightweight measures can help reduce CO2 emissions to a certain extent (approximately 0.08g CO2 reduction per kilogram saved)," says the report. "If an OEM manages to reduce the vehicle weight by 100kg, it saves approximately 8.5g CO2 per 100km."
Design innovations
While lighter metals like aluminium are hugely beneficial, lightweighting is about more than simply choosing whichever material weighs less – especially as heavier metals like nodular cast irons (NCIs) are still greatly relied upon in aerospace and automotive manufacturing. Instead, whatever material is used, engineer parts must be designed to be more weight efficient.
There are several examples of the use of carbon fibre for lightweighting currently seen in the market. One is the use of carbon fibre-reinforced plastics in Boeing's 787 Dreamliner, and another is the carbon fibre support structure of BMW's Project I electric vehicle. The latter example is especially relevant as major vehicle manufacturers transition away from traditional internal combustion engines (ICE) to battery-powered electric vehicles, and the race is on to build lighter, more efficient cars to maximise vehicle range per charge. This demand hasn't only created a need for new material and design engineering concepts, but also for lighter, smaller bearings.
Automotive bearings
SMB Bearings claims it is seeing increasing demand for lighter, smaller bearings in aerospace and automotive applications. Even though bearing components are small, they have a significant effect on a vehicle's efficiency. For example, McKinsey & Company's report cites the use of carbon fibre bearings for an Airbus A340 horizontal tail, reducing its weight by 50% and cost by 30%. The latter advantage is vital because, as mentioned in the report, "OEMs will be directly confronted with a threat to their margins and may have to deal with the additional cost of challenges that cannot be fully anticipated at the moment, such as repair and maintenance."
Meanwhile, in EVs, a better choice of bearings can help improve the efficiency of an EV's drive train, allowing cars to travel further on the same charge. Automotive bearings must also undergo a great deal of stress, wear and tear, depending on the application. A specific application is the EV's throttle, where bearings are essential for the valve to let in the correct amount of air. It's necessary to find a bearing that can cope with extremely hot temperatures, rapid throttle movements and high levels of vibration.
For this reason, it is essential to choose automotive bearings carefully. SMB Bearings recommends the use of a specialist, high-quality stainless steel bearing. Its own 440 grade stainless steel bearings offer high load and speed ratings and enable smooth, fluid motion. They are suitable for temperatures as high as 300°C, while 316 stainless steel can cope with even higher temperatures.
As an authorised UK distributor of EZO brand miniature bearings, thin section bearings and stainless steel bearings, SMB Bearings offers automotive bearings to the TS16949 standard. ISO/TS16949 is an internationally recognised quality management standard written for the automotive industry.
Lightweighting trends provide real opportunities for manufacturers, in terms of creating new designs and concepts based on the new material. To this end, designers should give serious consideration to thin section and stainless steel bearings.
Lightweighting will be key in future cost competitiveness for manufacturers, as well as reducing the CO2 emissions emitted by tomorrow's aircraft and automobiles.