K-flow delivers uninterrupted fastening
04 October 2021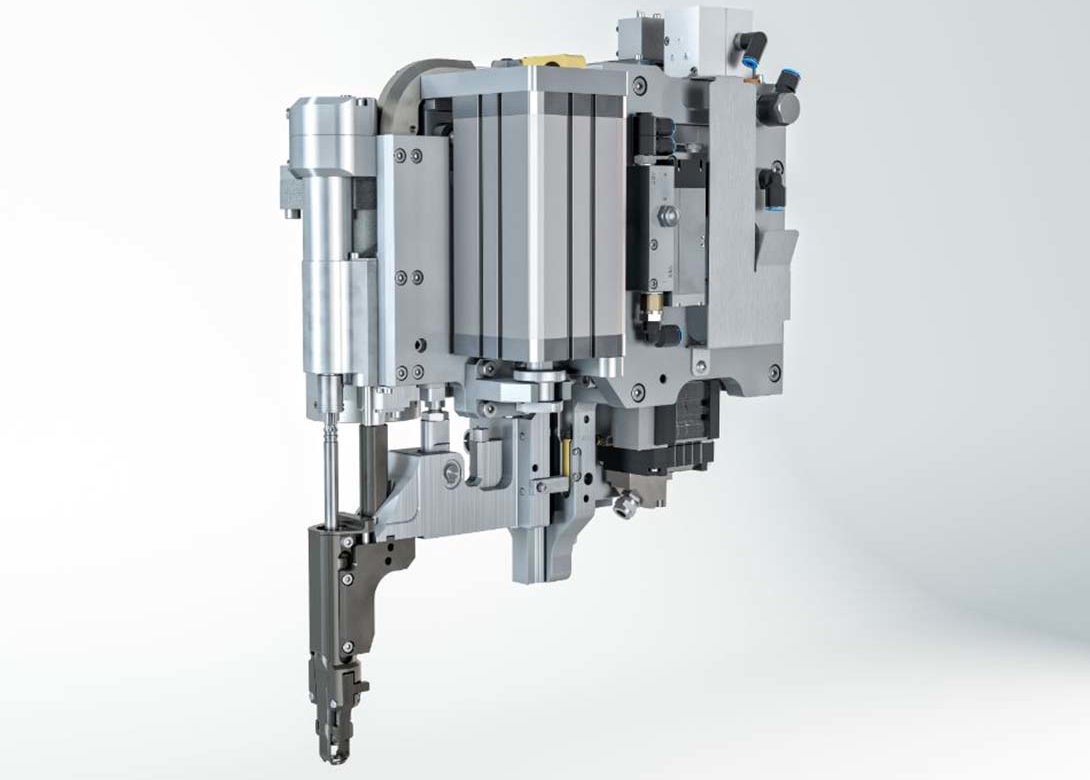 As demand for EVs accelerates, the need for vehicle lightweighting is a critical factor, which presents manufacturers with complex assembly challenges. Atlas Copco says its K-Flow drill technology is the ideal mechanical fastening solution to meet these requirements.
Joining capabilities for K-Flow include 'body in white' construction in the areas of front floor, underbody, framing and rear floor assembly and battery assembly. This new technology utilises a fastener that is rotated at high-speed, applying pressure to warm up the material. This allows the fastener to pierce the material stack, cutting the thread in a single process to provide efficient and flexible hybrid joining of multi-material stacks that can be combined with a liquid gasket. Requiring one sided access only, the K-Flow process provides reliable, high-quality reusable joints that enable serviceability.
K-Flow also increases operator safety, as the process does not involve welding, which can result in weld splatter and fumes. Welding also poses potential issues regarding weld integrity and joint geometry. Efficiency is also improved in comparison to welding, by reducing process steps, as preparation or post-processing of the joint is not required.
Battery assembly is a major area of focus, as these systems have become an integrated part of the vehicle structure – demanding the highest achievable standards of joint strength and crash protection performance. The final stage of battery assembly, which involves the mounting of the cover onto the battery housing, poses a specific challenge as the housing is only accessible from the outside and the bond created should also be detachable to facilitate maintenance and recycling.
With up to 100 connections required in battery cover to tray assembly, fast, uninterrupted and precise joining is necessary, as the joining points are very close together. To address this challenge, Atlas Copco has developed a new feeding technology for K-Flow, which enables significantly higher productivity and shorter cycle times in the cover joining process.
Featuring an innovative helix design, the new K-Flow HLX 70 magazine, which is mounted on the K-Flow joining system, is filled by a fastener feed unit in a loading cycle. The loading rail of the feed unit is filled up during the joining process, enabling cycle time to be reduced by a third. In addition, HLX 70 eliminates the feed blow air required for each feed process, reducing compressed air consumption by up to 66%. A further advantage of the HLX 70 is a significant reduction in contamination at the joint, which is particularly important in the sensitive battery joining process.