Indexing plungers for quick and easy positioning
17 October 2023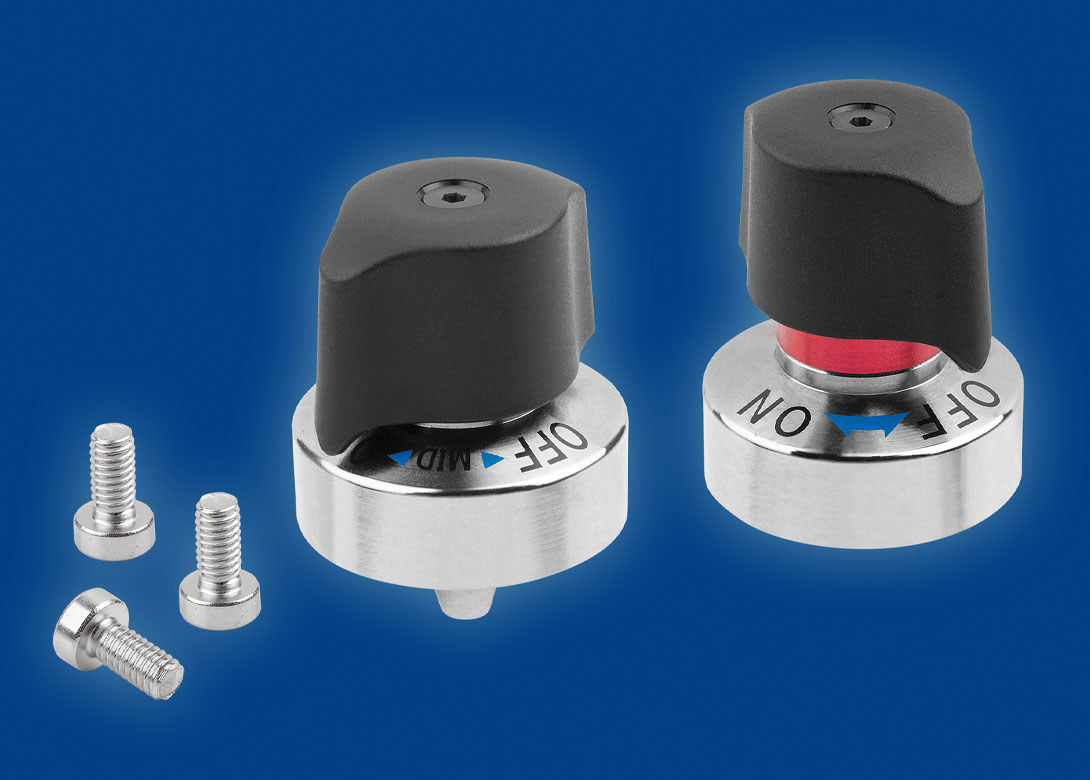 HEINRICH KIPP WERK has expanded its comprehensive product range of indexing plungers, six new versions with twist knobs have been added to the portfolio. These practical operating parts enable rapid adjustments and positioning of movable components, making them ideally suited to all applications where a change of the indexed position through lateral forces should be prevented.
The six indexing plungers are available with indexing pin diameters of 5mm and 7mm. These practical components enable quick positioning and locking twisting and sliding. Depending on the version, the indexing plungers also have and ON/OFF or ON/MID/OFF indicator to help reduce the risk of incorrect operation.
The housing and the pin of the positioning elements are made from nickel-plated steel, while the twist knob is made from thermoplastic. The indexing pin is also tapered. Matching steel conical bushes are available as accessories to suit both pin diameters. Additionally, users can choose between indexing plungers with a thread or a flanged version. The threaded types are secured using a locknut while the flanged model is secured with three fastening screws.
The indexing plungers with twist knob from KIPP are not only ideal for positioning on guide rails in machine constructions, but also for use in fixture constructions and in packaging plants, as well as for indexing on extensions or latches in vehicle technology.