Hydropneumatic hexcutter tools for hexagonal holes
07 December 2021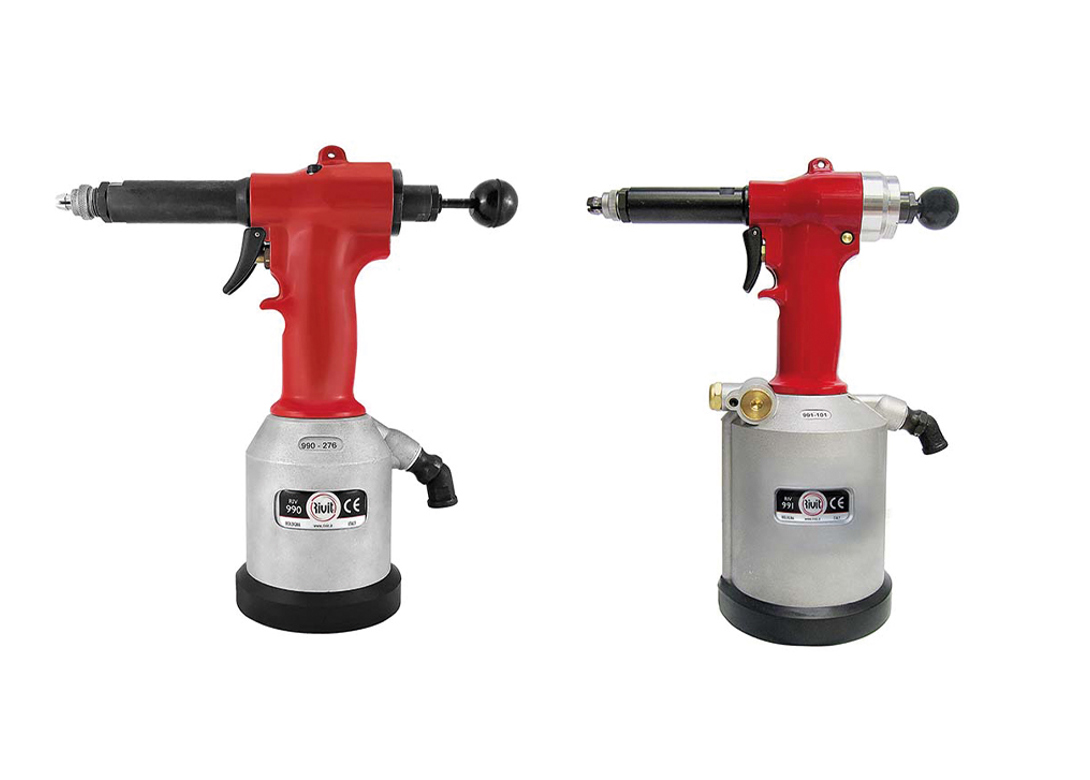 Rivit has added the RIV990 and RIV991 – high-quality hydropneumatic tools for punching hexagonal holes – to its wide range of tools. 
Rivit Srl explains it has designed the range of hexcutter tools to allow the setting of hexagonal rivet nuts into pre-formed round holes. As it is not possible to perfectly fix and seal a hexagonal rivet nut inside a round hole, it is necessary to adjust the hole according to the hexagonal shape of the rivet nut to be set. As such, these tools allow the placing of hexagonal rivet nuts even on already bended metal sheets and folded boxes. This is thanks to a round off system, featuring a special punch that is housed in the front of the head, which can easily change a round hole into a hexagonal one.
The RIV990 can be mostly used to place hexagonal Rivserts from M4 to M10, while RIV991 is used to place Rivserts from M5 to M12. Both tools come with no punches and no dies, which must be ordered according to the measure of the rivet nut to be used.