High-precision sustainable adhesive for ADAS systems
26 May 2023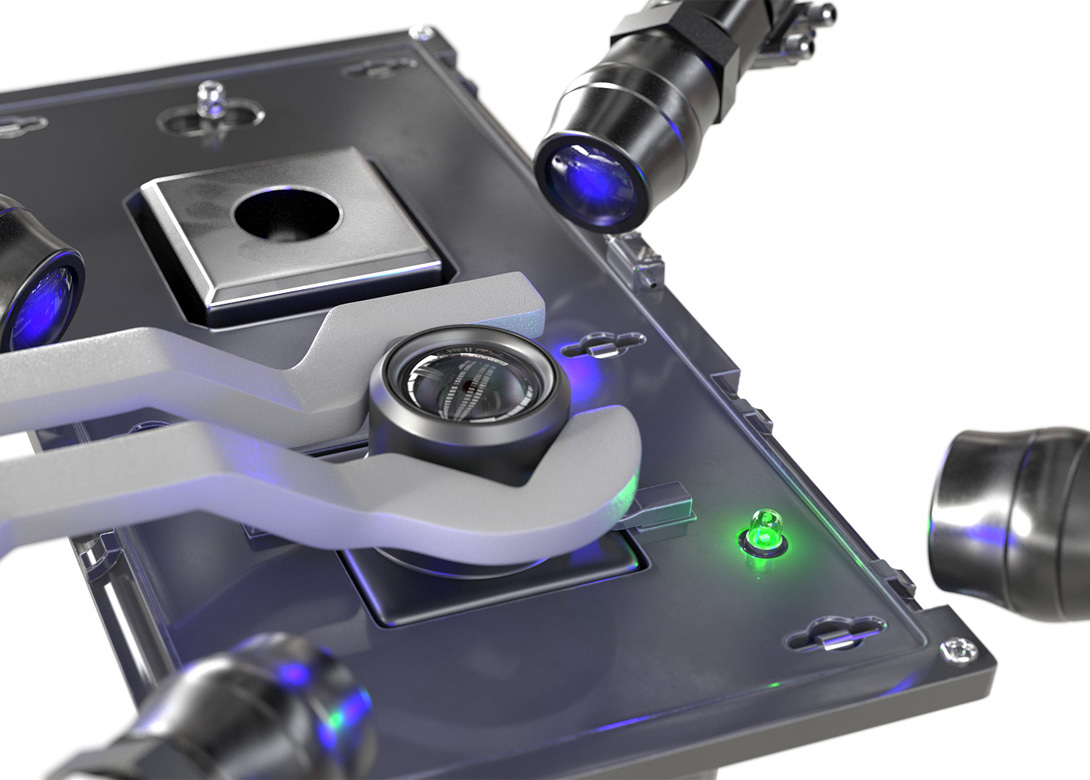 Loctite Ablestik NCA 01UV is the latest of Henkel's adhesive innovations, designed to bring speed, efficiency, and sustainability to the assembly of high-resolution advanced driver assistance systems (ADAS) camera and lidar modules.
Henkel's new active alignment adhesive can be cured in a single step with just three seconds of UV LED light exposure, circumventing the need for oven curing to save time, energy, and CO₂ emissions. By avoiding the high capital expenditure of heat cure ovens and the associated operating and maintenance costs as well as manufacturing space demands, the process also enables cost savings.
With low and consistent dimensional change of 0.4% during cure, Henkel states this new adhesive is a reliable candidate for high resolution camera modules for automotive applications as no change in focus from an excessive shrinkage is to be expected. In order to meet the requirements automotive camera module adhesives, Loctite Ablestik NCA 01UV shows high reliability and dimensional stability, as well as no outgassing from volatile compounds, ensuring high image quality and no fogging on the optical system. In line with Henkel's commitment to developing safer and more sustainable solutions, the company insists NCA 01UV is free of CMT, SVHC, or any toxic substances and thus is fully EU REACH-compliant.
"As consumers expect ever more sophisticated assistance systems and increasingly depend on cameras and sensors in the context of autonomous driving, the performance and reliability of these components has become critical to road users' safety and comfort," explains Rodrigo Aguilar, ADAS business development manager at Henkel. "As a leading partner to the automotive industry, Henkel is expanding its range of dedicated adhesives for ADAS sensor assembly – providing innovative one-step curing that can meet the performance of preceding generations of adhesives. By enabling active alignment of ADAS sensors to within 100Nm accuracy, we are delivering the precision and high sensor reliability needed for vital safety functions."