Henkel helps improve electric vehicle chargers
10 February 2022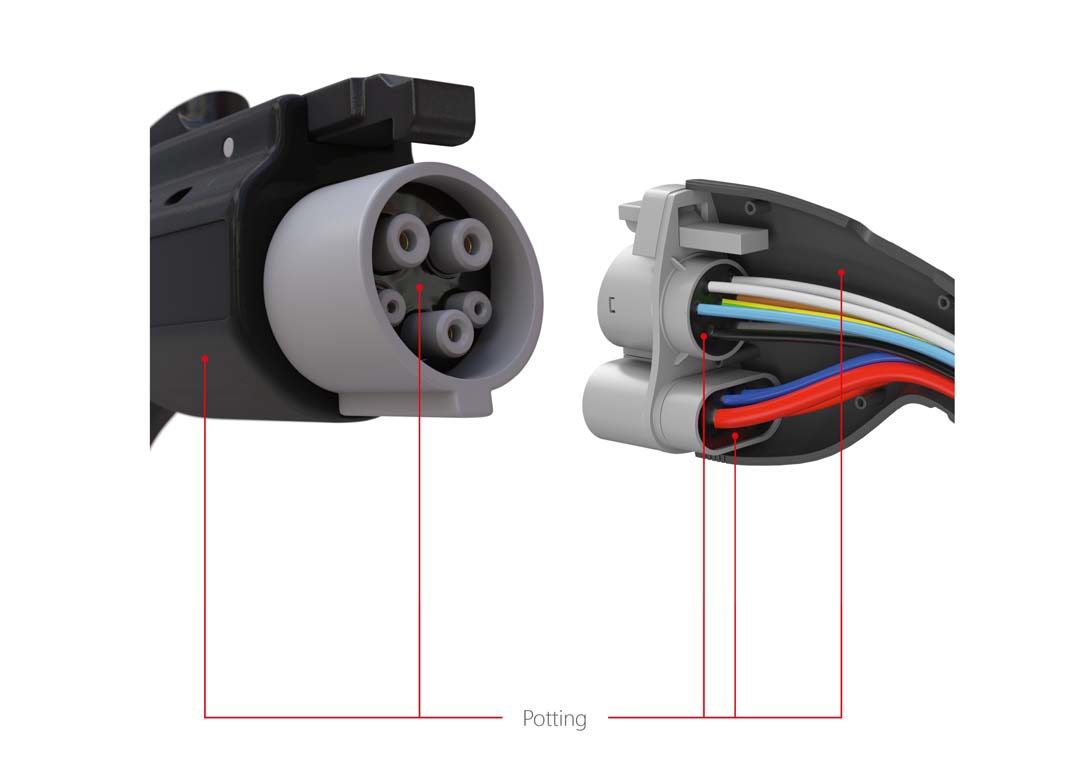 Henkel has designed a select, proven collection of sealing, potting and thermal management solutions that provide automation friendly features required for mass production and deployment of EV chargers.
Materials in Henkel's EV charging portfolio include thermal interface materials, gasketing and sealing to defend against damaging contaminants, as well as tough protection with high performance potting formulations. Thermal interface materials for secure safe and reliable operation effectively dissipates heat – whether from 220V or 1,000V – delivers the safety and long-term performance necessary for EV charging devices. Henkel's trusted Bergquist® brand phase change, GAP PAD and gap filler thermal interface materials (TIMs) help maintain stable operation of EV chargers' power modules and high-density components.
Also available are Henkel's gasketing and sealing products to defend against damaging contaminants. Exposure to changing environmental conditions, moisture and dust can damage sensitive components and reduce their operational life. Henkel sealants and Sonderhoff formed-in-place-foam-gasketing (FIPFG) technology offer customised, mass production solutions to shield internal systems from harmful contaminants. 
As the interface of charging power to the EV battery system, the reliability of charging connectors is critical. Constant plugging and unplugging, rough handling and the potential for vehicle rollover require connector protection solutions that can withstand harsh conditions. Cost competitive, performance potting materials from Henkel enable complete encapsulation of cables and wires within charging connectors, providing long-lasting durability and defence against moisture ingress for high voltage parts.
Consumer adoption of EVs has grown significantly over the last year alone, representing 26% of new vehicle sales globally, according to industry analyst IDTechEx. Central to EV production, cost-effectiveness and durability of EV chargers – from Level 1 residential to ultra-fast DC chargers – are materials that enable robust operational performance, component durability and protection from harsh conditions and handling.
Henkel's Justin Kolbe, director of market strategy for power and industrial automation said: "Charging up needs to be as convenient as fuelling up at the pump. Consumers, while all-in on the benefits of EVs, will only maintain this enthusiasm as long as the ability to use them – for short or long journeys – is made simple and reliable. Expanding the charging infrastructure cost-effectively with dependable systems is key."
"Henkel's customised, proven EV charging materials portfolio delivers for both system manufacturers and EV owners. With solutions that are easily automated, costs are driven out of the manufacturing process while building reliable, rugged devices that will satisfy consumer expectations for all levels of EV charging devices. In combination with Henkel's global footprint, skilled global technical support team, and a deep understanding of compliance requirements in all regions, our select materials for EV chargers play an integral role in supporting reliable, low cost, sustainable production and deployment to maintain the EV growth momentum."