​Henkel goes with the trend for alternative engines
01 July 2015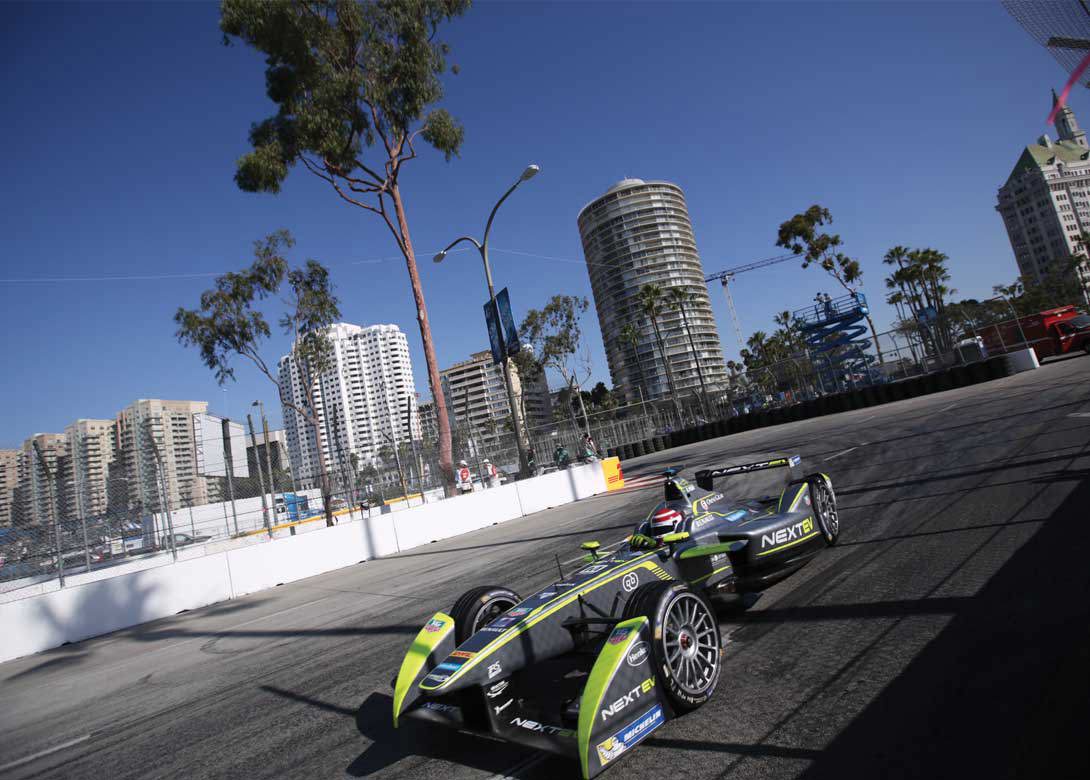 The first championship for formula cars with electric engines is setting new standards in motor sport and making a big impact in bringing the issue of sustainability to a wide audience. As a solution provider for adhesives, sealants and functional coatings worldwide, Henkel supported the China Racing team - providing the perfect range of products for fast maintenance and repair at the race track.
The International Automobile Federation (FIA)'s Formula E championship has been conducted on urban race tracks, including in Beijing, London and Los Angeles, since 13th September 2014. This year's final race was held in London, UK on the 27th June 2015 – where Henkel was supporting the China Racing team and its drivers Nelson Piquet Jr and Charles Pic and offering innovative, tailored solutions for the wide range of challenges that electromobility presents.
Henkel has supported the trend for vehicles with alternative engines from the very beginning and developed tailored solutions. The range for the installation of components includes specially adapted adhesives and housing seals with wet or dry installed products for various processes.
Typical components for which Henkel products are used include plugs, sensors, controls, accumulators and electric engines. Reducing the size of electric and electronic components in the vehicle helps to save on volume and weight. However, the increased power density leads to higher temperatures that need to be discharged. To do this, Henkel offers a series of specialised casting compounds that provide both higher thermal conductivity and electrically insulating properties. When it comes to the battery, Henkel offers pre-coatings that increase the conductivity and lifespan of the cell. These products can also be used to shield plastic housings against electromagnetic influences. Use in fuel cells presents particular demands for adhesives and sealants, such as low permeability to hydrogen and oxygen molecules. Henkel offers a wide range of specialised products here, for use in various different process environments.