Growing demands for sustainable adhesives
12 January 2023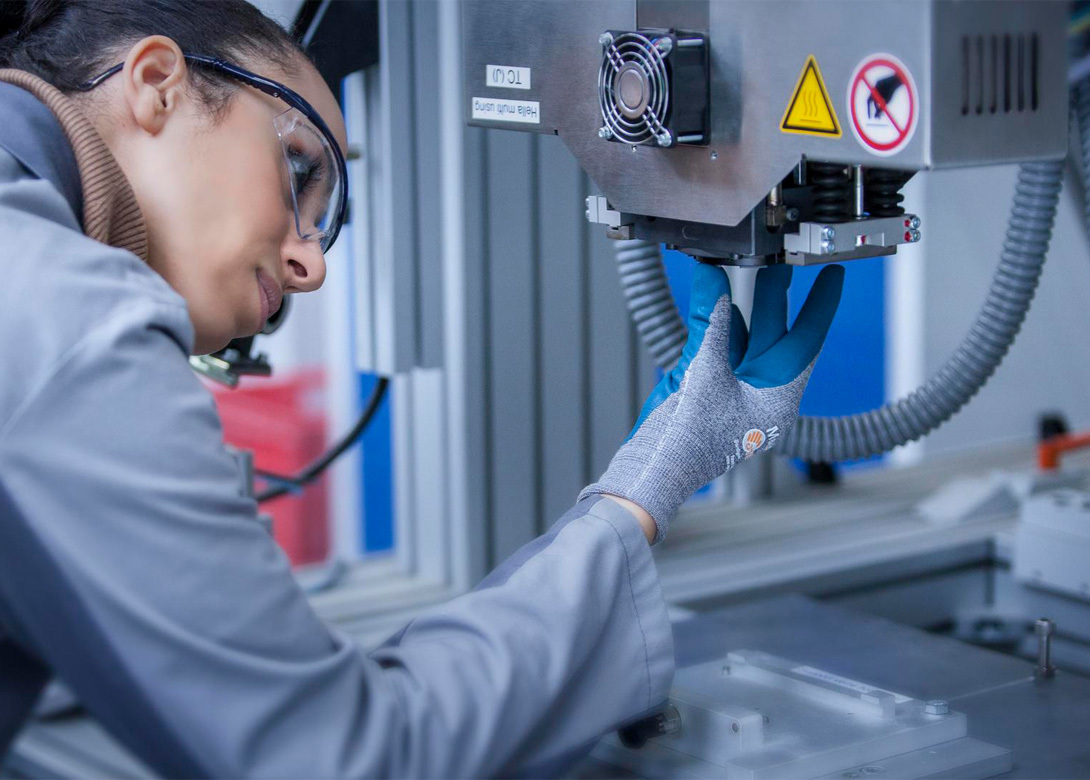 In recent years, there has been a trend across multiple industries encouraging organisations to move towards more sustainable methods. Here, ARaymond reviews the growing demand for sustainable adhesives across end-use industries, the automotive industry especially, and how the company continues to move towards sustainable development.
"Within the context of our ongoing commitment to sustainable development, here at ARaymond we are looking for new 'sustainable' adhesives for the automotive industry that would meet the quality and performance levels of classic adhesives. By considering these sustainable solutions, we are not only shifting our focus to using natural resources while minimising our social costs, but we are also looking to help our customers meet their environmental goals," explains ARaymond Automotive.
An alternative to fossil fuels
Defined as being wholly or partly derived from renewable biogenic material, bio-based adhesives offer an eco-friendly alternative to fossil fuel-based products. Initially developed for packaging purposes, bio-based adhesives are now being developed across all end-use industries. A particular interest in being shown from the automotive sector, especially for the production of electric vehicles. With a 48% growth increase forecast for the EV market by 2030, an increased interest in bio-sourced adhesives can be expected.
While fossil-based polymers have traditionally dominated the adhesive market, there have been major advances in the development of bio-based adhesives over the last few years. This new generation of adhesives is made from raw materials, including vegetable oils, starch, sugars, cellulose, pine resin and soy proteins and has shown great potential in terms of stability, durability, and bond strength.
Two examples of new bio-based polymers include epoxy resins made from cardanol (cashew nut shells) which contains up to 60% renewable contents, as well as polyamide epichlorohydrin resin made with bio-sourced glycerine which contains up to 28% renewable content. Easy to source, these raw materials have both mechanical and chemical properties that contribute to their efficiency.
While there are many advantages to using bio-based adhesives, such as the lower cost of raw materials and the reduction of toxic emissions, there are also limitations. Currently, the portfolio of bio-based polymers is reduced, and the adhesives still require physical or chemical processing.
Strict regulations
In order to regulate these bio-based adhesives, manufacturers have to meet the standards defined by the European Committee for Standardisation (CEN). These rules state that bio-based adhesives must be partially or fully produced using renewable raw materials and that their bio-based content must also be verified by an independent body.
The two key European Standards that regulate and assess bio-based adhesives are EN 16785-1 which verifies the content of bio-based products by radiocarbon analysis and elemental analysis and EN 13432 which evaluates the biodegradability of the adhesives by testing for biodegradation, disintegration, ecotoxicity and heavy metals.
Despite these strict standards, most bio-based adhesives are only partially made from bio-based raw materials. There is currently no minimum value for the amount of bio-based material within an adhesive. Market options therefore vary widely, with adhesives being produced to have between 7% to 95% renewable raw materials.
Increasing demand for bio-based alternatives
"Although we recognise that there is still work to be done to lower production costs and ensure that bio-based adhesives are of equal or better quality than petrochemical-based adhesives, we believe that transitioning towards the production of alternative adhesive solutions is a challenge worth taking. By offering sustainable adhesive solutions, we will also be able to take the next step in creating a more circular economy for our customers which will allow us to redesign our business model, cut production costs and waste, and reduce our carbon footprint whilst delivering value-added solutions to our customers," concludes the company.