GESIPA® – a riveting display
07 May 2014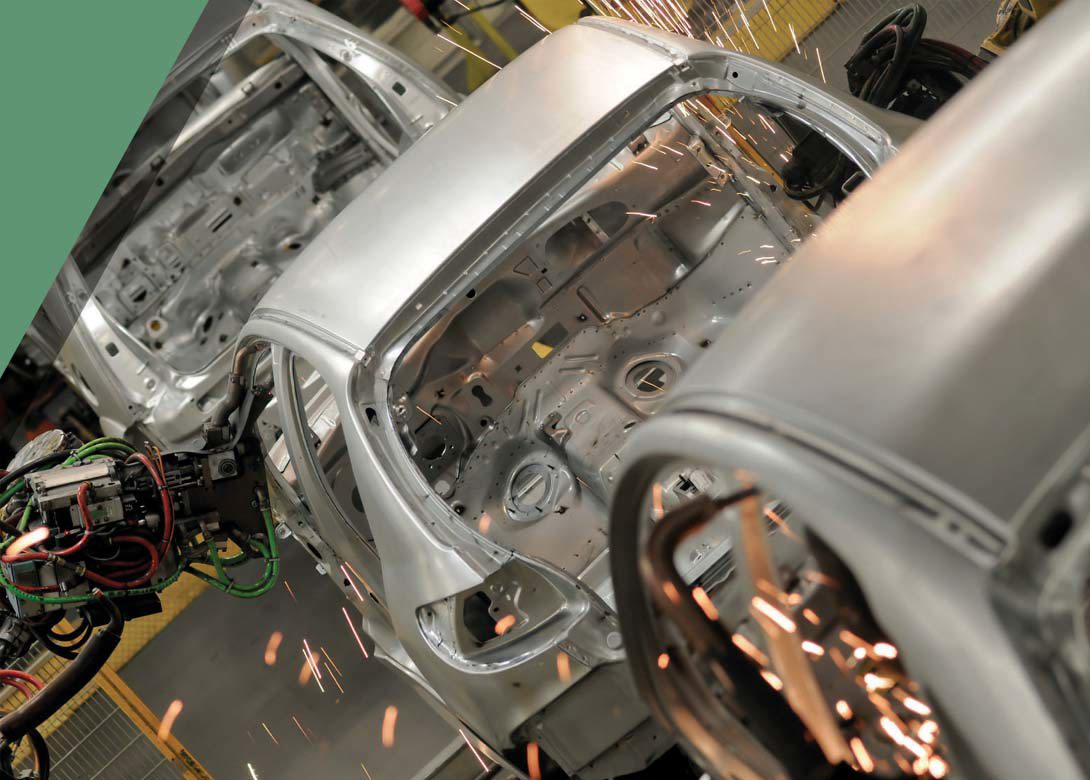 Founded in Frankfurt, Germany, in 1955 by the Biermann family, GESIPA® Blind Riveting Group has become synonymous with producing a wide selection of blind riveting technology and tools to a high standard of quality and reliability. Becoming a respected partner to both trade and industrial customers.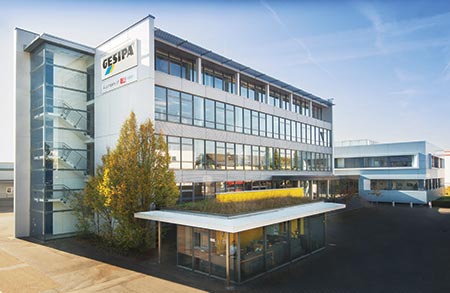 Since it was first established GESIPA has continuously developed its international presence, with the company now having 600+ employees in eight production facilities across the globe, including three facilities in Germany – all committed to producing high quality and innovative products. GESIPA also has eight subsidiaries and more than 40 agencies that are responsible for overseas sales.
"We were established as an international business and even now we are constantly developing our global presence," says Kay Brenning, head of business unit automotive riveting at GESIPA. "Being based in close proximity to our customers is very important for us, as it enables us to understand our customers' needs and react flexibly. It also means that our customers can rely on us for immediate and constant service."
Due to this network of distributors; partnerships with purchasing associations; and international cooperation with trade partners all over the world; GESIPA can guarantee global availability of all its products and spares, as well as the availability of a repair service through all of its international subsidiaries and partners worldwide.
In 2008 GESIPA joined the international SFS Group, a global market leader for mechanical fastening systems and precision components, enabling it to concentrate on supplying customers with made to measure attachment solutions that deliver reliability and efficiency.
"We have decades of experience in consultancy and in the development of blind rivets for specific applications," explains Kay Brenning. "When we joined the SFS Group we could focus on using this experience to supply unique products to customers."
He adds: "Our fastening solutions are designed to meet the specific demands of the industry in terms of efficiency, function and innovation. We have the ability to supply blind rivets in a variety of types, materials, shapes lengths and even colours, depending on what is required."

Further requirements such as surface treatments, appropriate shear strength/ tensile strength, and setting process reliability, are defined by GESIPA's technical managers according to the project involved.
"Our technical managers and engineers will visit customers' sites to work with customers on applications and ensure that the perfect product is provided," comments Andrea Lawitschka, marketing manager. "Our overall aim is to help the customer save time and improve the application, whilst reducing costs."
"We aim to develop forward thinking adapted concepts that are as individual as our customers," adds Kay Brenning.
As well as being able to work with the customer on ensuring that the perfect fastening solution is chosen for the application, GESIPA can also supply the necessary tooling for installation from its wide selection of tooling products. 
"Our advantage is being able to produce both fasteners and tools," mentions Andrea Lawitschka. "We can work with the customer to ensure that the correct fastener for the installation is selected, and that the right tooling option is also used. Customers can buy everything from one source, which is good for their production and efficiency."
GESIPA rivet tools are manufactured exclusively in Germany – guaranteeing a fast and reliable service and ensuring permanent availability of the spare parts for all of GESIPA's customers locally, as well as across the globe.
Being an innovative company, GESIPA was the original patent holder of the battery powered riveter and owns numerous patents for the processing of blind rivets and blind rivet inserts, as well as for fasteners. The company is also constantly introducing new forward looking setting tools that will keep it as a decisive market leader.
"Our reputation for innovation hasn't happened by chance," states Kay Brenning. "It is a combination of experience, know-how and original ideas. It is vital that we continue to demonstrate a willingness to take new paths, to expand our market leadership and to encourage the creativity of all employees."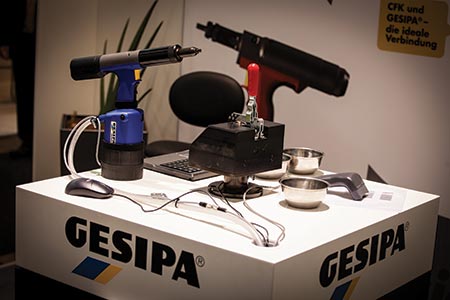 "An important part of innovations are our customers who we listen to very carefully," mentions Andrea Lawitschka. "On-site challenges and bespoke requirements are our motivation to continue developing practical and application oriented innovations. This allows us to guarantee permanent satisfaction to our customers and partners whilst providing them with long-term benefits. For instance, we can help our customers reduce costs through part reduction, optimisation of the manufacturing processes, as well as reduction of quality costs through process monitoring."
Recent innovative setting tools from GESIPA include the GAV riveting machines, the TAURUS® series and the newly developed speed riveting tool – TAURUS® 1 Speed Rivet.
"The TAURUS® 1 Speed Rivet represents a completely new generation of hydro-pneumatic speed rivet setting tools," states Andrea Lawitschka. "Alongside cost efficiency, the GESIPA developers focused on convenient working and user safety. The new device weighs just 1,800g and has lots of new features that make working pleasant, and fatigue free, even for longer periods."
Andrea Lawitschka continues: "All our processing tools offer minimum wear, short production times and long service lives, thereby guaranteeing the highest possible cost benefit efficiency. At GESIPA we strive to always improve our offering, which is why all incoming repairs are checked internally, documented, and analysed. By virtue of this data, our processing tools are subject to a permanent optimisation process."
A key part of this optimisation process is GESIPA's commitment to quality, with customised application specific blind rivets and tooling requiring extensive quality inspections and functional tests – as defined by GESIPA's certified quality management system.
"All our products fulfil the requirements of the 2011/65/EU RoHS directive. We also use the DIN EN ISO 9001 standard and the ISO/TS 16949 standard as the basis of our quality management system," explains Kay Brenning. "At GESIPA we are committed to a process of continuous improvement inline with KAIZEN, CIP and 5S. We regularly audit our processes on the basis of performance indicators, evaluate the results, and then derive permanent optimisation potential, which we put into practice."
GESIPA also carries out SPC (statistical process control) and functional tests on simulated applications, to guarantee absolute reliability during production. 
"For specific applications we will test batches of blind rivets, with the setting curve measured on a sophisticated test bench," explains Kay Brenning.
"The measured results of the shaft deformation, insertion characteristics, mandrel shear load and tensile force are compared with the target values in order to ensure that the blind rivet forms are as intended in the application and guarantee a secure fastening." 
GESIPA can also test the mandrel push-out force, where the remaining part of the mandrel enclosed in the set rivet is pushed out. The measured force can be used to determine whether the remaining part of the mandrel is properly locked and will not cause any rattling noises or even fall out. GESIPA only releases the batch if both these values are within tolerance.
In addition to these tests, GESIPA setting process monitoring tools securely and permanently document the quality of the connections.
"Safety relevant processes in the industrial use of blind rivets make 100% reliability of riveting operations essential," states Andrea Lawitschka. "Process monitored GESIPA tools of the TAURUS series and the fully automatic GAV 8000 riveting machine enable economic application solutions, from the basic system to systems with barcode scanners and process computers."
Kay Brenning adds: "Due to ongoing production inspections, we can guarantee flawless setting and the secure hold of products. Our core business is to manage limited part accessibility and their permanent secure fastening into a variety of different materials. So it is vital that we are 100% confident of the quality of products before delivery."
It is through this commitment to developing innovative, high-quality fastening technology, and ongoing investment in employee qualification and modern production technology, that has enabled GESIPA to establish itself internationally as the source for reliable blind rivet technology. As well as deliver its main philosophy throughout the past 60 years – to offer customers the complete solution.