GEOMET® in-house coatings also on racks
28 April 2015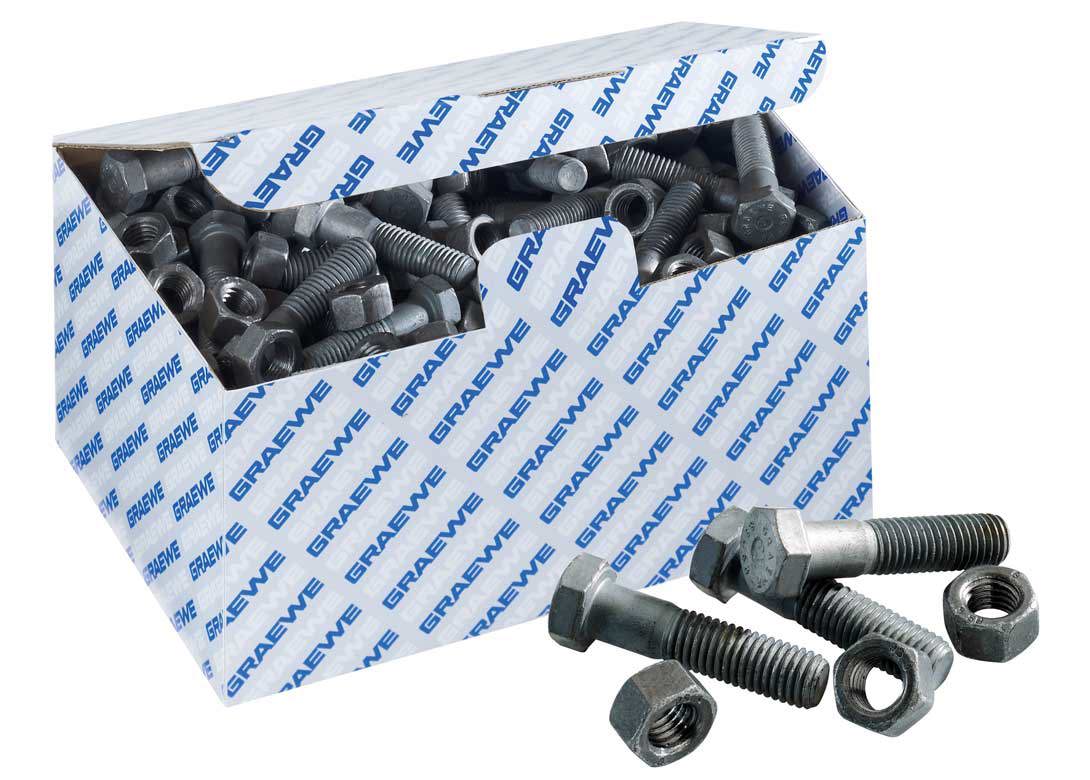 As an acknowledged licensee, GRAEWE Tadiv is able to provide the highest level of corrosion protection for fasteners – guaranteed by the GEOMET® trademark.
GRAEWE explains that the chromium-free zinc-aluminium flake system ensures that the coating is applied without any risk of hydrogen embrittlement, even on fasteners of high-tensile strength, because it is a non-electrolytic process. By using topcoats it is also possible to adjust the desired coefficient of friction on threaded parts.
GEOMET® products are established worldwide for the coating of fasteners and many other metal parts. They are environmentally friendly and safe in handling and application due to their unique water based technology.
The thin layer of corrosion protection that is applied by GRAEWE Tadiv via an up-to-date coating line, was specially designed to meet the requirements of threaded fasteners. The installation is capable of coating bulk parts as well as rack parts – meaning that sensitive parts can be coated without any damage. In addition, the need to rework threaded areas after the coating process, potentially leading to a negative impact on corrosion resistance, is prevented by this flexible application technology.
The computerised coating process is continuously monitored, with the defined coating thickness checked regularly and the corrosion resistance frequently verified by salt spray testing. Furthermore, the coefficient of friction can also be measured on-site.
GRAEWE Tadiv applies GEOMET® 321, GEOMET® 500 and various top coats in drums for bulk parts and on racks for bigger and sensitive parts.