Fixing tool for sheet moulding compounds
18 August 2022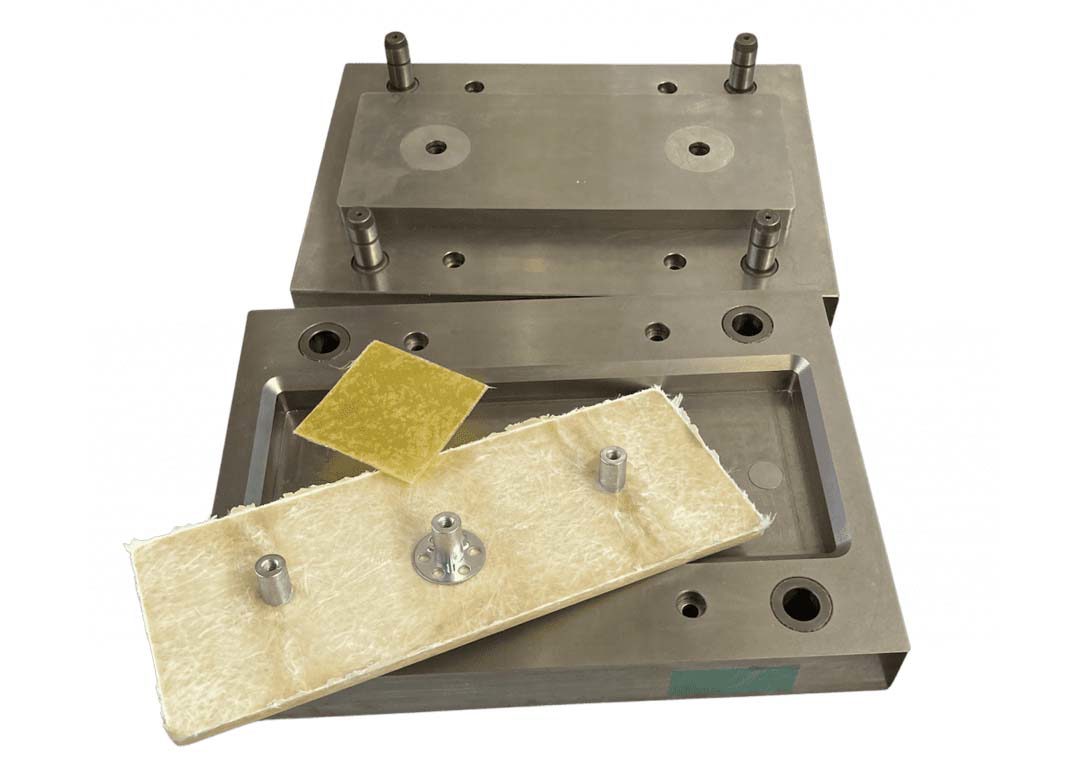 bigHead ®, in partnership with Cranfield University, has created a new tool which eliminates secondary fixing processes for sheet moulding compound (SMC) panel fastening.  
As part of the R&D partnership between bigHead® Bonding Fasteners Limited and Cranfield University, a demonstration mould tool has been created that shows how bigHead® fasteners can be embedded into intricate materials, processes and SMC without any ingress of resin into the fixing. The embedding solution is a one step process that removes the need for any secondary processes like drilling or punching to insert a fastener.
bigHead® offers opportunities to work with customers and optimise fastener usage both for final product and for manufacturing processes.