Extra long tool from HAZET
11 March 2020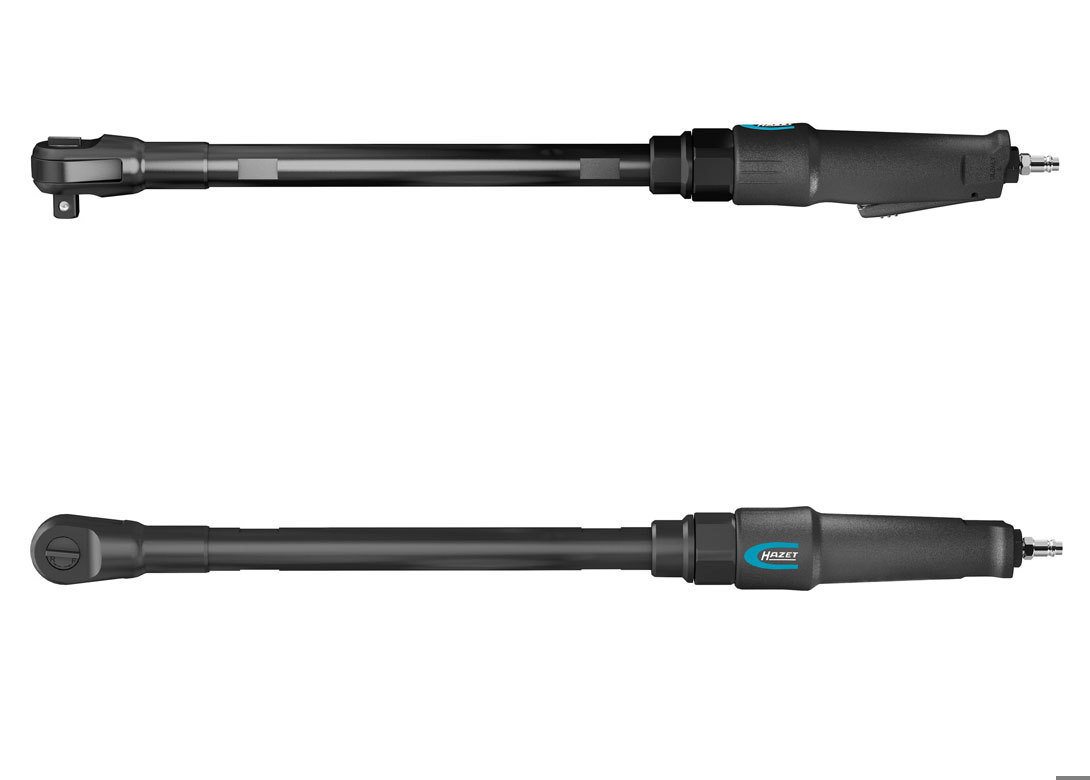 A pneumatic ratchet is a helpful tool for many tasks in the professional workshop – especially when many screw connections have to be loosened and tightened or long threads handled.
It is particularly practical when it is available in an extra long version, as this also allows extremely obstructed spaces to be easily accessed, for example when installing and removing timing chain covers.
With the 9022 P-XLG air ratchet, HAZET presents a 550mm long and low vibration pneumatic model in a slim design. The powerful air ratchet delivers a maximum torque of 94.8Nm (69.92 lbf ft) and enables manual tightening with torques up to 400Nm (295.02 lbf ft). The cold insulated handle also makes it pleasant to work with.
The tool runs at 160 revolutions per minute, has a single stage forward/reverse and weighs only 2.1kg (4.63lbs). The working pressure is 6.3 bar (91.37 psi) and the sound power level is 104.7db(A) Lp W. Vibration acceleration is 5.6 m/s2.
A coupler plug with a nominal size of 7.2 is also included in the scope of delivery.