Even more spannering from Wera
01 February 2021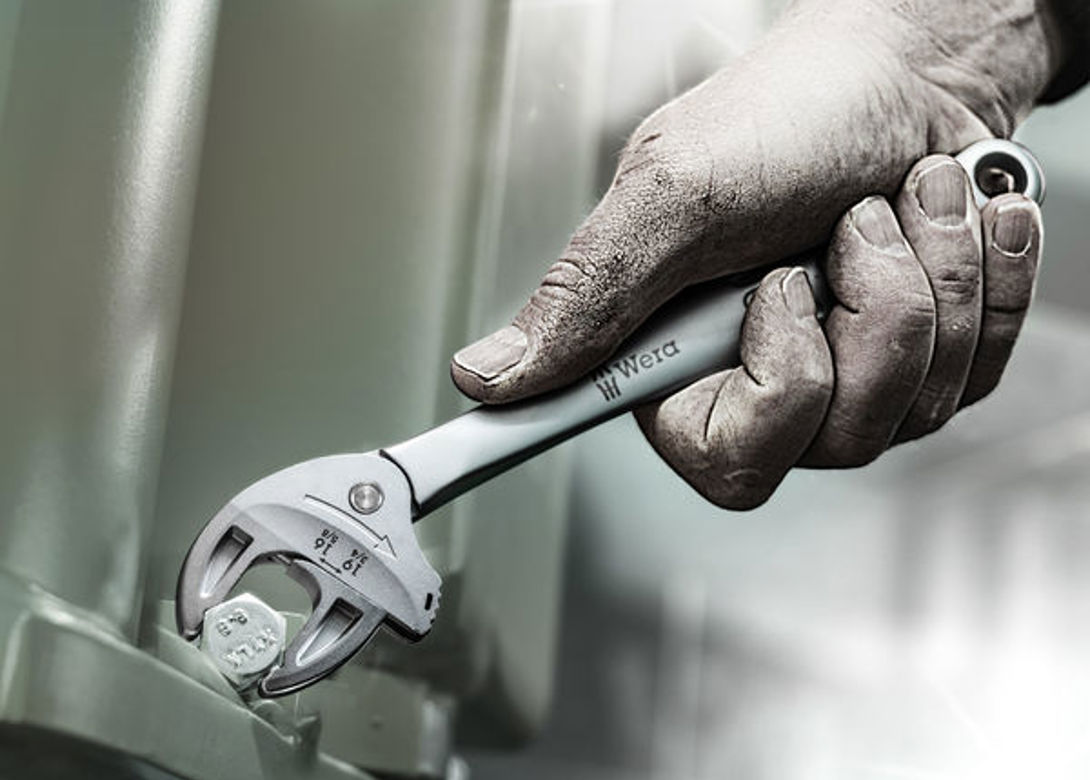 The Joker 6004 range from Wera has now been expanded to include two more spanners in sizes XS and M. This means that users can now also operate screws and bolts of the sizes 7mm to 10mm and 13mm to 16mm respectively.
Thanks to its continuous and parallel jaws, the Joker 6004 replaces several spanners of different sizes. The required size sets itself automatically and continuously when the tool is placed on the hexagon screw or bolt. The integrated lever mechanism securely clamps the hexagon screw or bolt between the jaws, which significantly reduces the risk of slippage or damage.
The ratchet feature ensures fast and consistent screwdriving without removing the tool. By using the corners in the front of the jaws, the so called corner width prisms, a return angle of only 30° can be realised. The single arm design, in conjunction with the ratchet feature and the corner width prism, makes it possible to work even in confined spaces.
Also new is the tool set 6004 Joker 4 Set 1, which contains the four most important self-setting spanners, and thus opens up a wide range of applications. The sizes of the four Joker 6004 spanners XS, S, M and L completely cover the most important spanner sizes.
With these four tools, users can operate at least 18 common screw sizes; the range includes all metric and imperial dimensions in the application range from 7mm to 19mm. This flexibility is only one of the reasons why this new spanner set is a lot of fun for the screwdriving professional - and especially for mobile applications, as the transport of significantly heavier spanner or ring spanner sets is no longer necessary. The compact pouch is easy to carry and protects the tools from damage. The pouch can be attached to the wall, shelf, workshop trolley and to the Wera 2go system, thanks to the hook and loop fastener system on the back.