Economical and absolutely reliable - Bossard SmartTool
21 February 2022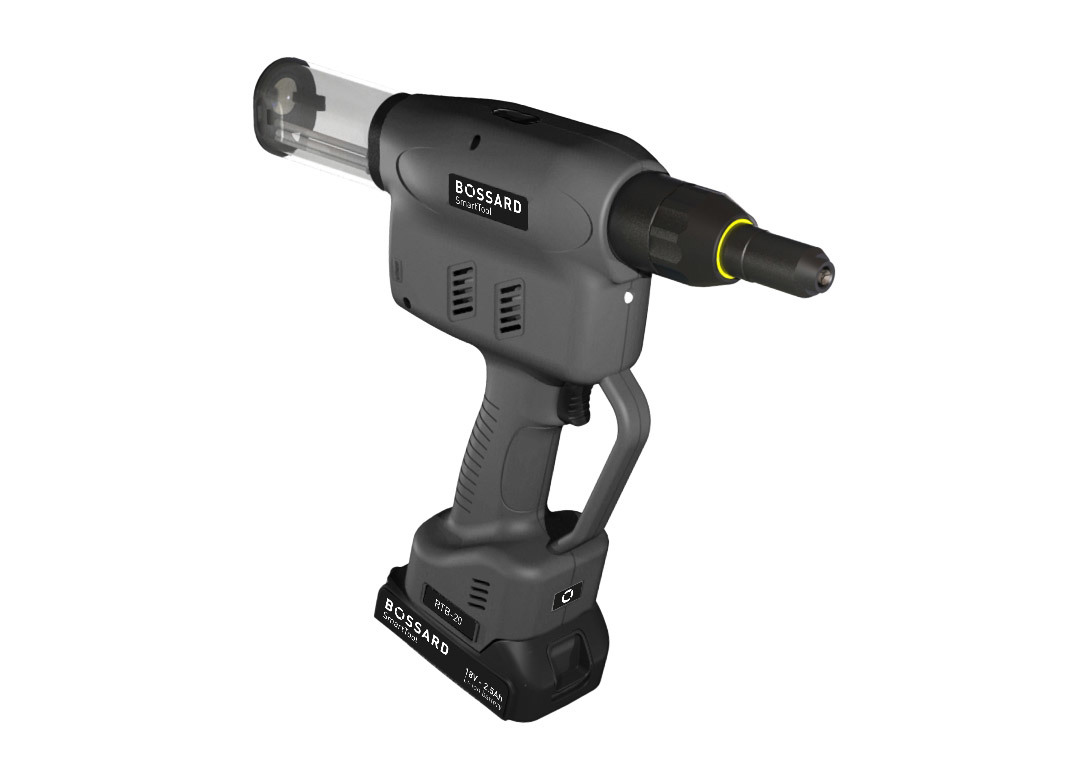 In an assembly hall a skilled worker on the assembly line is 'blindly' turning screws into workpieces with his cordless screwdriver with the tightening torque according to the drawing. Nothing can go wrong because the Bossard SmartTool, which was configured using the SmartTool Manager App, ensures maximum process reliability.
Available are two pistol and eight angle screwdrivers, one setting tool for blind rivet nuts and one setting tool for blind rivets in this series with WLAN and an optional scanner in an elegant black and grey design.
Stefan Landthaler, business development manager at Bossard Germany/KVT-Fastening, comments: "From Standard product up to the high-end version - our customers receive an economical and process oriented tool without the influence of the human factor, including a counting function and documentation of over 150,000 assembly processes."
"In order to set the tool to the desired process, no time-consuming training is necessary and online support is also possible. In general, the tool works independently and does not require an additional controller. The 'error-free' design of the process parameters are also very important since these are determined empirically using the measurement curve or setting curve of the components to be connected."
"There is almost nothing that the Bossard SmartTools cannot do. First and foremost, however, people are relieved for an entire shift and throughput and efficiency are increased in production. A 100% process control 'just in time' increases the product quality many times over. The number of defective parts is significantly reduced, which makes the product more competitive and production more profitable - and turns the customer into a loyal companion in the future."