E-mobility connector for VDA type spigots
02 September 2021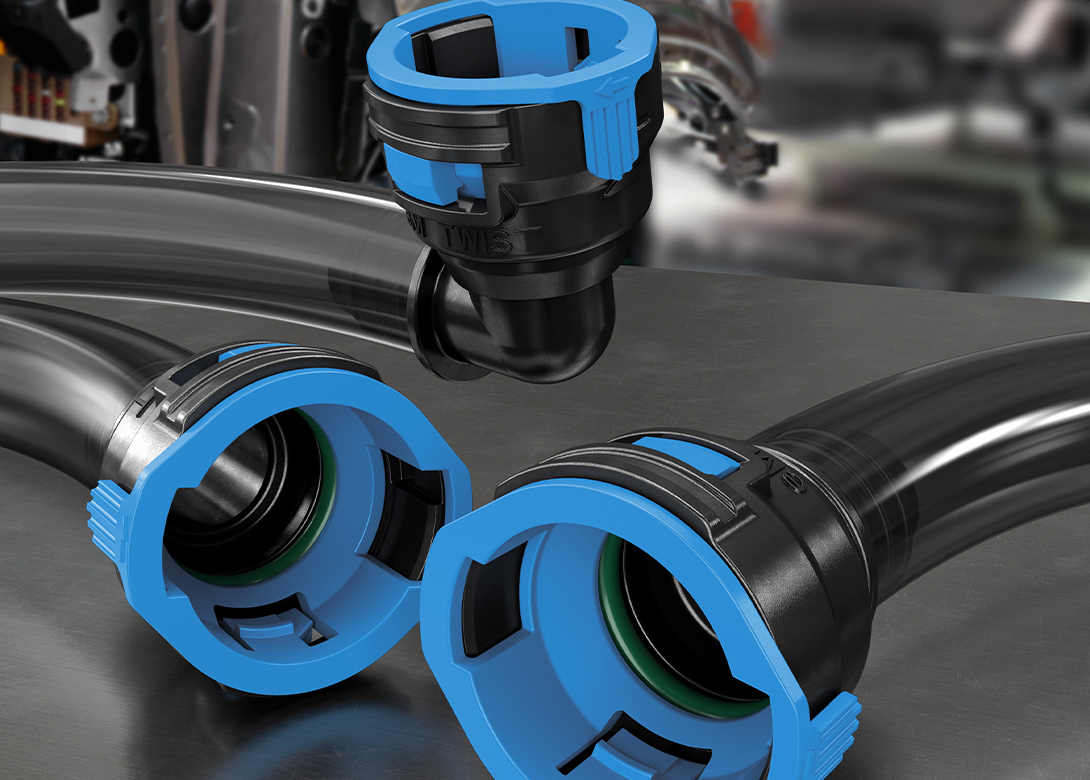 NORMA Group offers a quick connector to securely connect thermal management lines in electric vehicles. The eM Twist is extremely light and can be installed in a space-saving way. It is therefore ideally suited for the usage in thermal management systems in battery electric vehicles and in hybrid vehicles to cool or heat the battery pack and the other critical modules.
Optimal thermal management is an essential aspect of energy management in electric vehicles and helps to optimise battery performance and extend the battery life. The eM Twist is optimised for use at operating temperatures of up to 110°C and a maximum operating pressure of 2.5 bar. It is thus precisely geared to the temperature range and pressure requirements of electrically powered vehicles. Its low assembly force makes it easy to install.
The quick connector comes with an assembly friendly self locking mechanism - it can be securely locked with a single movement and opened by twisting the locking ring. With the eM Twist, NORMA Group is expanding its portfolio of connection solutions for electromobility to include a quick connector for VDA (Verband der Automobilindustrie) type spigots.
During development, NORMA Group's engineers concentrated on the essential components and the best possible use of materials. The connector saves around a third of CO2 in production and the supply chain compared to similar connectors in conventional cooling systems. The main reasons for this are the optimised use of raw materials in product design and less emissions through transport and production of the components. The eM Twist was developed by a cross functional team. For the development they have been awarded with NORMA Group's internal Innovation Excellence Award.
The eM Twist complements NORMA Group's wide portfolio of joining solutions for electric vehicles. The portfolio also comprises the eM Compact quick connector for SAE style spigots, which due to its compactness helps save space inside the battery pack. This allows for more powerful battery packs to be created by using more battery cells per pack. With the TP Flex plastic tube, the company offers a flexible and lightweight solution for cooling lines in fully electric vehicles and plug-in hybrids.