Dow introduces new thermally conductive encapsulant
17 May 2022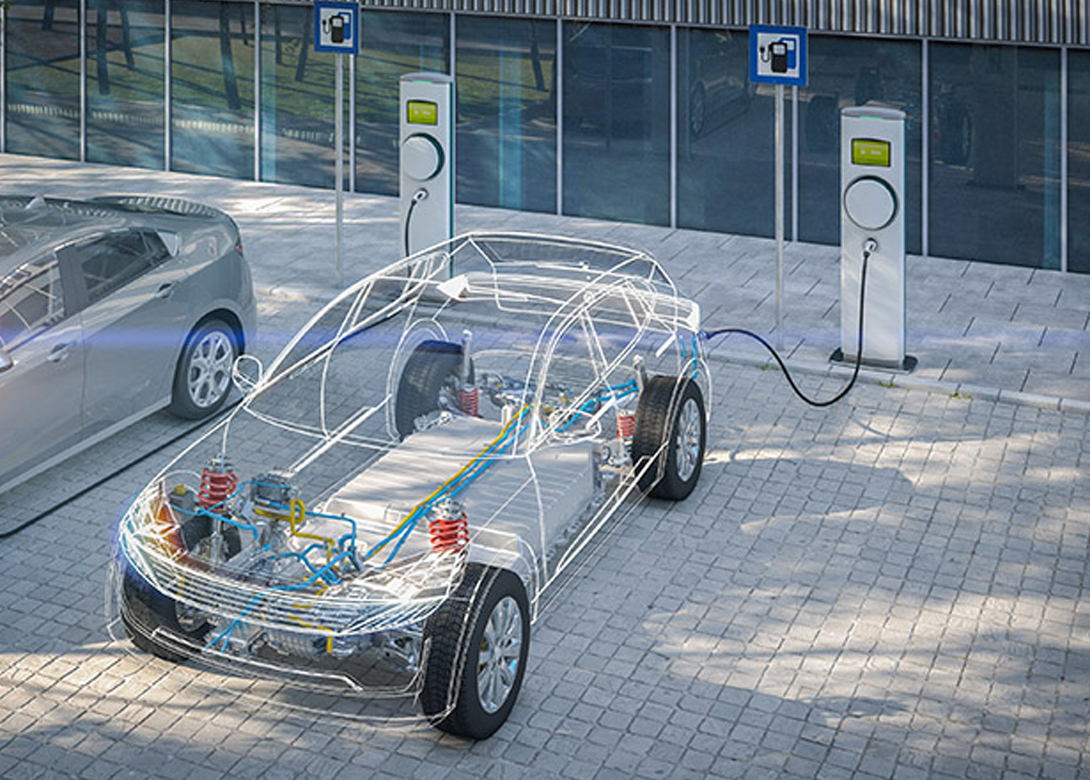 Dow has introduced DOWSIL™ TC-6015 Thermally Conductive Encapsulant, an advanced, proven, silicone-based solution that provides thermal management for power electronics applications.
To enable the design and production of smaller form factors with increased power capabilities, DOWSIL™ TC-6015 Thermally Conductive Encapsulant delivers high flow for thin wall moulding and low density for weight reduction, while providing high thermal conductivity and superior flame retardancy. For processing ease, speed and cost savings, this product features primer-less adhesion to many substrates and eliminates filler sedimentation so there is no need to redisperse, and potentially introduce air bubbles, the material before application.     
"As thermal management gains importance across multiple industries, Dow continues to develop innovative, silicone-based solutions that deliver significant improvements," said Tong Wu, global segment leader for industrial electronics, Dow Corporate. "Effective thermal management is a critical factor in optimising the range, performance and safety of EVs, for example. It's also vital to the reliability of critical 5G networking components like active antennas and base station infrastructure. Our new DOWSIL™ provides much more than just excellent thermal management performance, it also contributes to optimised component design and manufacturing to help customers stay ahead of the trend toward ever smaller, more powerful components."
DOWSIL™ helps ensure the long-term reliability of power components by providing resistance to high temperature aging, thermal shock aging and high temperature or high humidity aging. It also provides flame retardancy, meeting the UL 94 V0 standard at 1.5mm and achieving a relative thermal index (RTI) of 150°C.
This encapsulant has been qualified by multiple customers for diverse applications, including photovoltaic (PV) inverters in high power modules. As the power of these modules increases from 100W to 200W – 300W, more effective thermal encapsulants are required to maintain the temperature of power modules. DOWSIL™ was found to reduce power module operating temperatures by 10°C, a significant improvement in thermal engineering.
In EV power inverters, low density DOWSIL™ can reduce weight by as much as 20%, which can contribute to extended vehicle range and longer battery life. Compared to incumbent commercial 1.5W/mK thermal encapsulants, which have a density of approximately 2.6g/cm3, the new Dow product achieves a density of approximately 2.25g/cm3. This encapsulant is also a candidate for power inverters used in energy storage and wind energy applications.  
For improved processability, DOWSIL™ helps lower system costs due to its high flow, resulting in faster cycle times and efficient application. It also features primer less self adhesion that enables time and cost savings, and room temperature curing that reduces energy requirements. Primer-less adhesion is estimated to save 15 minutes per module, and to prevent human and environmental exposure to solvent-based primers. The new product also avoids filler settling and hard caking, despite its low viscosity. Dow solved the issue of filler sedimentation using patented rheology promoters, which eliminate the need to redisperse the material before application and risk problematic air entrapment.