Dismantle precisely and quickly
17 August 2023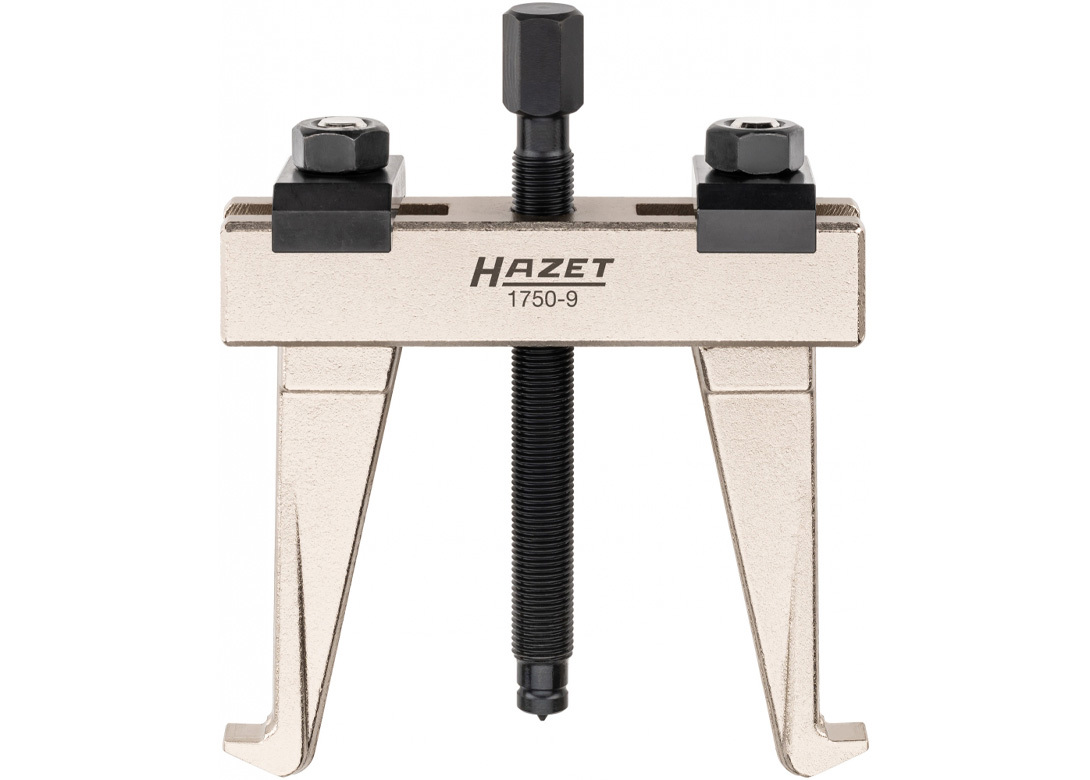 When repairing the engine or chassis, removing components that need to be replaced or components that impede access is often a time-consuming affair. For quick, precise and damage-free dismantling of discs, wheels or ball bearings, HAZET has now added a new range of two-arm quick-release pullers, which are characterised by their high variability and material quality.
The high-strength forged gripper arms each have a 'one-nut' fixation, with which they can be adjusted for the respective application in a time-saving manner. The gripper arms can be quickly detached from the solid steel bridge and, if necessary, turned 180 degrees and fixed for use as an internal puller.
The puller set, which contains the five most common quick release pullers in a practical storage stand, is recommended by HAZET for optimal coverage in everyday workshop work. The quick release pullers are also all available individually. 
The five basic pullers are joined by two larger models, the 1750-34 with a clamping range of 345mm and the 1750-44 with a clamping range of 440mm. Both these larger pullers are also capable of producing a pulling force of 20 tonnes.