Datwyler contributes ICE weight reduction target
07 September 2020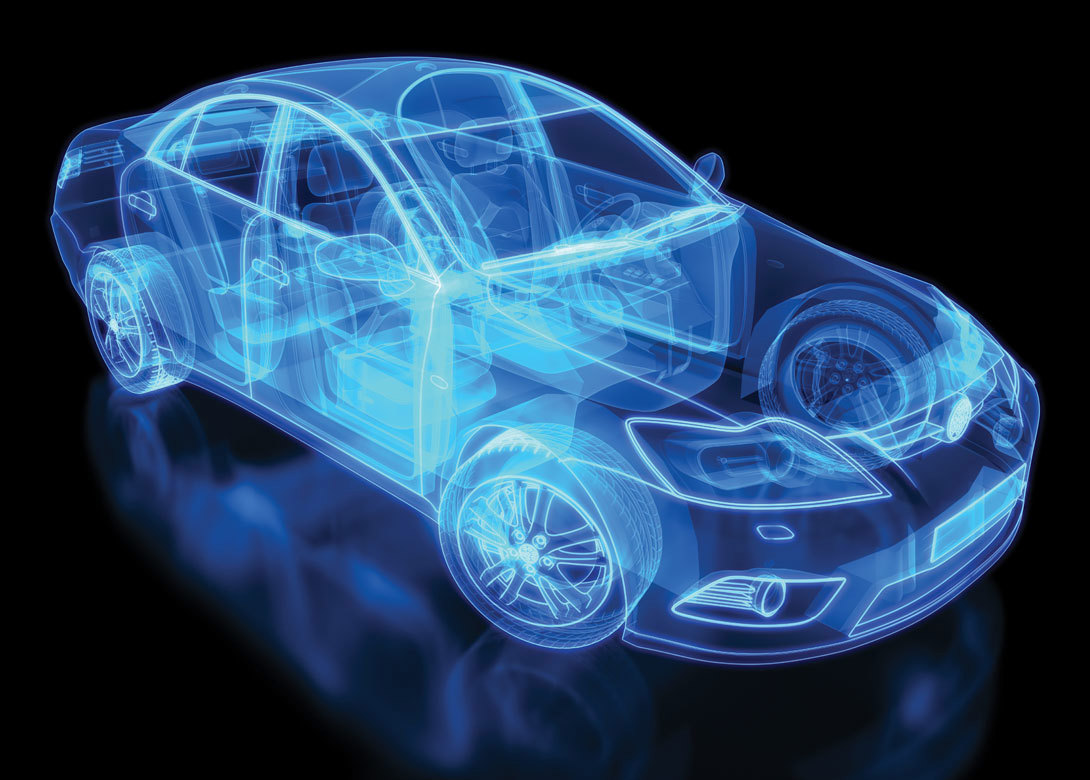 A bespoke sealing solution from Datwyler, custom designed in partnership with engineering specialist FEV, has entered the final engine prototype in the LeiMot (Leichtbaumotor, Lightweight-Engine) research project. The aim of the project, which involves several key players in the mobility industry, is to reduce the weight of the most important components, the cylinder head and crankcase, of an existing, latest generation internal combustion engine (ICE) by up to 30%.
Through replacing standard metal components and parts with fibre composite alternatives and additive manufacturing, the project lowers the overall weight of the engine. It also improves operating efficiency, operating behaviour, thermal management, and reduces noise, vibration and harshness (NVH) in order to meet future requirements for comfort, safety, and sustainability.
Rolf Figi, product manager at Datwyler, comments: "When our engineering partner FEV recommended our involvement in this project we were delighted. Our co-engineering approach has been a perfect fit in this situation, which was to develop a sealing solution for a new plastic thermoset cover. The LeiMot team had an existing simulation, which we were able to optimise in-house to recommend a sealing solution with best fluid and thermal resistance. It is the first time a plastic component has been used for this purpose and we were happy to be able to provide input across a number of elements, from simulation and design to complex tool development and material expertise."
Having received the initial simulation data from FEV, Datwyler ran its own simulation and made some recommendations with regards to the geometry of the component to improve the sealing itself. Many factors had to be carefully considered, including the fact that plastic components create a higher chance of vibration, as they cannot be secured as tightly as metal-on-metal designs.
As a result, the sealing had to also be able to absorb any potential vibrations, preventing excess noise and durability issues. Following this, Datwyler drew on its material expertise to ensure the compound selected was optimised in terms of temperature and fluid resistance, which were high as a result of the position of the part on the engine prototype.
The project is now entering the final prototype stage. This will see up to five engines completed in their entirety to showcase the achievements of the project. Although the internal combustion engine has continuously developed further, this shows that there is still potential for improvement and to make the ICE competitive against other forms of propulsion. The ICE's lighter weight as a result of the use of composite components will have a direct impact on fuel consumption and thermal efficiency; while the optimisation of the structure and the ability to decouple parts, such as the thermoset cover, ensure NVH-related issues are minimised.
Andreas Minatti, head of business development at Datwyler, adds: "The mobility sector moves continuously towards electrification. However, it is vital to remember that the internal combustion engine will still have a major, if not leading role, to play for many years to come. It is this fact that makes the LeiMot project so exciting, and indeed so important, as any initiative that takes such a tried and tested technology and succeeds in making it more sustainable is an incredible achievement. We are proud to have been given the opportunity to contribute alongside our partners at FEV, and hope that the end result will ultimately deliver far-reaching benefits at a global level."
LeiMot's aim to raise the internal combustion engine to a new starting level for future developments through the intelligent use of new designs and layouts has entered an exciting phase in its development. The five proposed prototypes are expected to be completed by the end of 2021.