Automated screwdriving for difficult locations
20 July 2022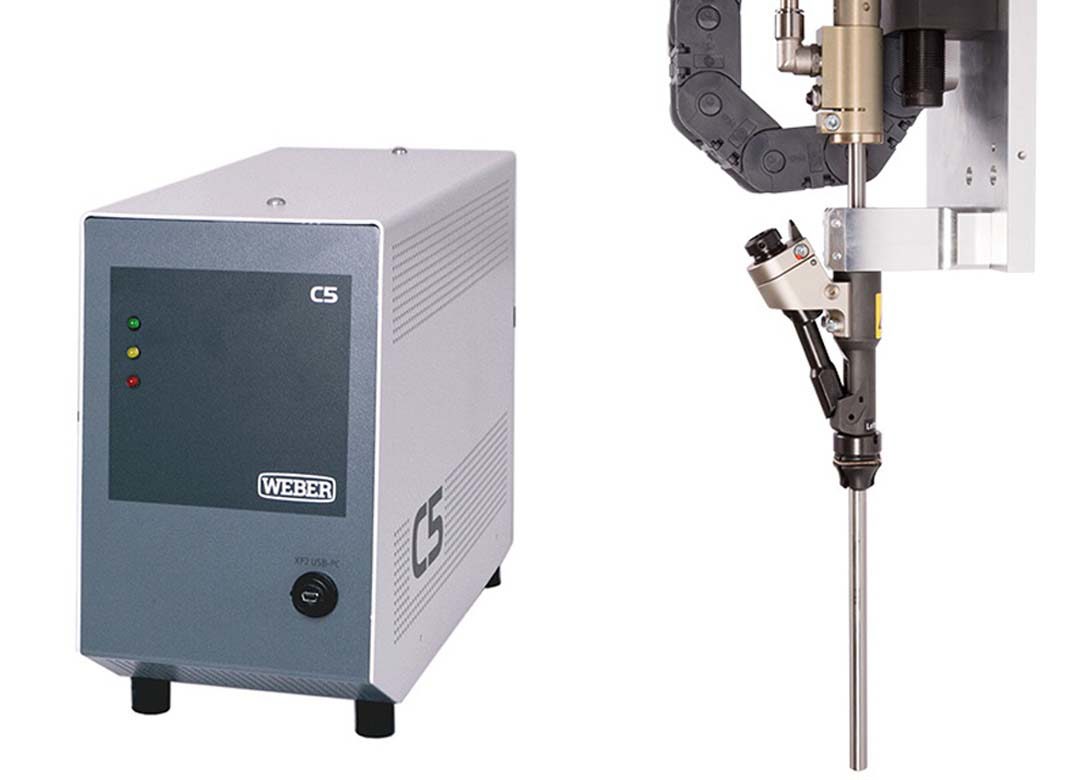 WEBER has introduced a new fixtured screwdriving spindle with an electric stroke for hard to reach screwdriving locations, designed with vacuum technology for the automatic feeding of fasteners.
The new screwdriving spindle expands WEBER's SEV series and was specifically designed for screwdriving locations that are recessed and difficult to access. The SEV-E is being launched in three versions and will provide between 0.3Nm and 30Nm of torque. The maximum possible rotation speeds range from 1,500 – 2,500 revolutions per minute. The weight of the spindle varies between 14kg - 29kg.
Users can order the spindle with electronically controlled drives, with EC motor and current control. In addition, WEBER also supplies a version with electronically controlled drives and dynamic transducers for torque and angle control. Drives provided by the customer can also be accommodated and integrated.
"The spindle is a genuinely versatile tool and is also extremely durable. We have equipped the SEV-E with wear resistant surfaces, which enable transitional operation even when running dry due to a lack of oil lubrication. Moreover, we opted for a modular design for the screwdriving spindle, which significantly reduces changeover times to other modules or spare parts," says Nóra Erdei, product manager at WEBER.
"The SEV-E was specifically designed for linking to the C5V electric stroke controller with up to 15 programs for different screwdriving heights. This allows integrated, position dependent force compensation and monitoring of the pressing force during fastener insertion, for example. Feed rate and placement speed can be set individually to guarantee a smooth and controlled placement of the screw. The bit used also picks up the fastener gently and is tolerance free," adds Erdei.
With this new addition, WEBER has further expanded its product range and now offers integrated solutions for all screwdriving applications and screwdriving locations, which can be adapted to customer requirements.