Audi relies on technology know-how from KUKA
01 November 2021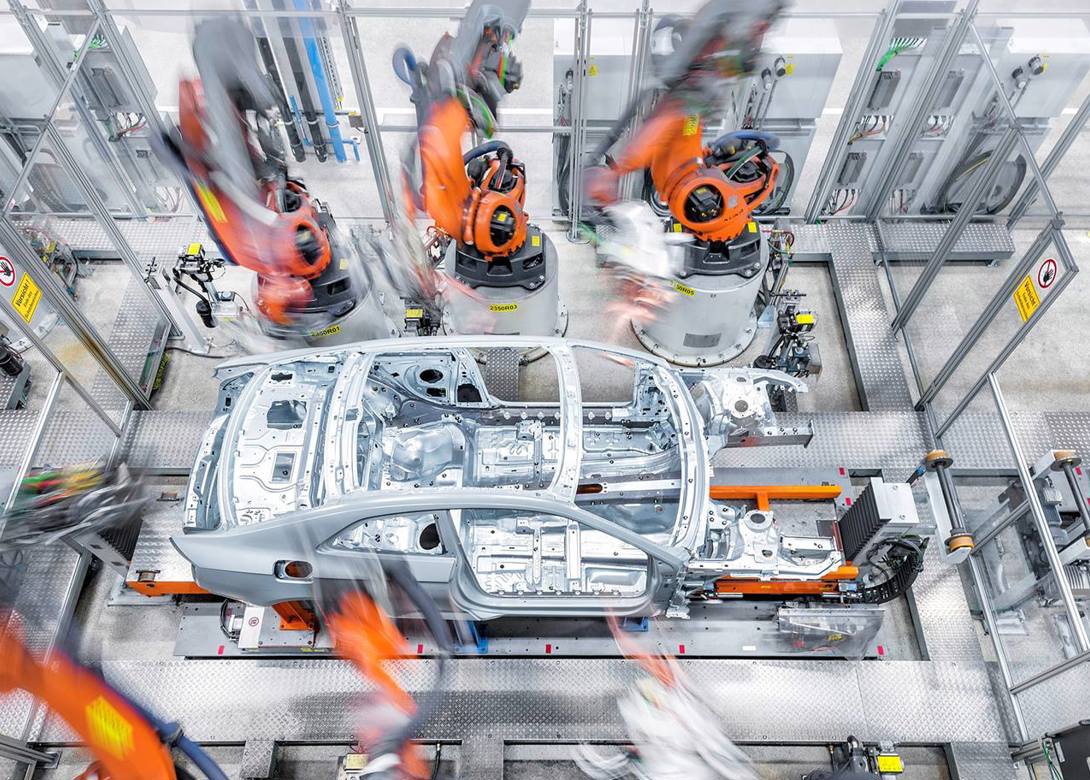 Audi is relying on cooperation with KUKA for the body-in-white production of two important volume models, using 200 KUKA robots to handle process technologies such as resistance spot welding and adhesive bonding.
In the second quarter of 2021, KUKA was commissioned with the planning, delivery and integration into several body assembly lines for the underbody of two new vehicle models in the mid-size and luxury classes. With this order in the mid-single-digit million euro range, Audi is once again relying on KUKA's technological expertise.
"Our many years of experience in designing flexible and efficient manufacturing processes make us a reliable partner to the automotive industry," said Gerald Mies, CEO KUKA Systems GmbH. "We are pleased about the trust placed in our technologies."
KUKA Aktiengesellschaft is a global automation corporation with sales of around 2.6 billion euro and roughly 14,000 employees. The company is headquartered in Augsburg, Germany. As one of the world's leading suppliers of intelligent automation solutions, KUKA offers customers everything they need from a single source - from robots and cells to fully automated systems.