Anixter Fasteners to be sold - exclusive insight
27 March 2015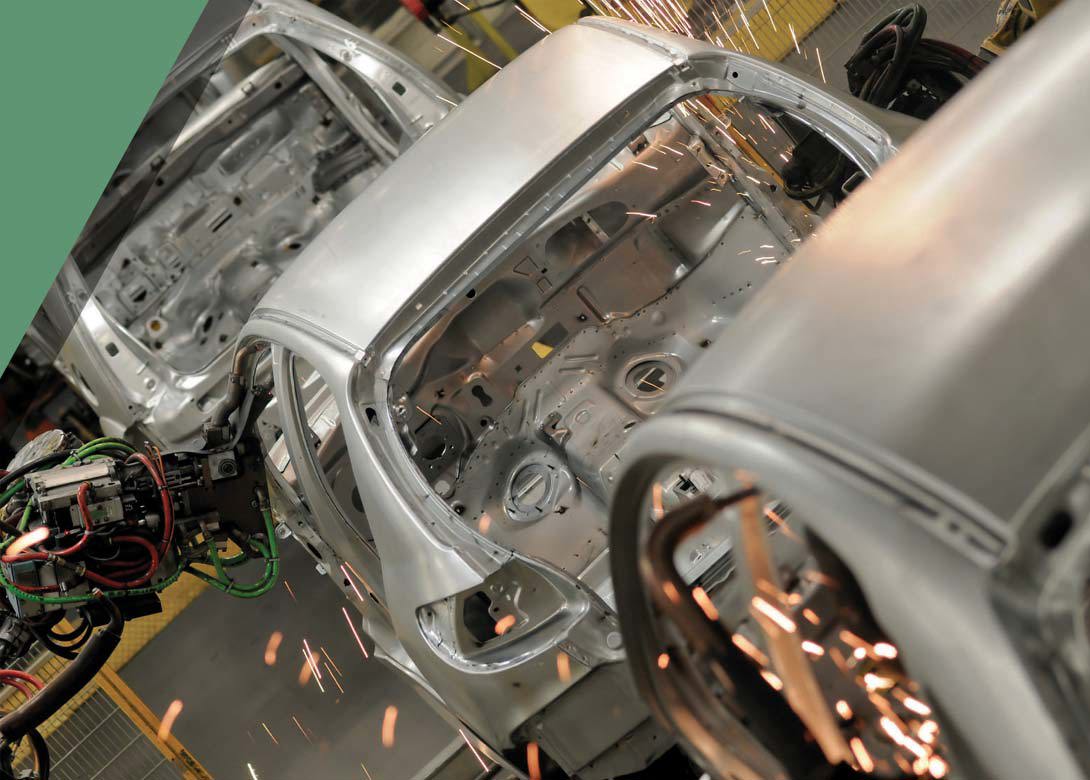 Anixter International Inc announced it has entered a definitive agreement to sell its OEM Supply - Fasteners segment to American Industrial Partners (AIP) for US$380 million (approximately 247 million euros). The transaction is expected to close during Q2 2015.
Anixter 'Fasteners' reported 2014 revenue of US$ 938.5 million (approximately 609 million euros) and operating profit of US$39.1 million. Ian Clarke, currently executive vice president for Anixter Fasteners, will become president and CEO of the new standalone company, which will continue to be led by the current management team. The company will be renamed on completion of the transaction. Its headquarters will remain in Glenview, Illinois
Writing to customers Clarke said: "We are proud that Fasteners is recognised as a leading, global distributor and manufacturer of highly-engineered fasteners, and we are confident that AIP will be an excellent partner for Fasteners going forward. AIP will provide additional operational expertise and financial resources that will enable Fasteners to accelerate its growth and reach its full potential." He emphasized: "AIP is fully supportive of our long-term strategic plan, and importantly, AIP shares our focus on building long-term value with Fasteners customers."
Anixter Fasteners has 73 distribution centres worldwide, 12 quality laboratories and more than 1,900 employees. AIP has also offered to acquire the portion of a French fastener business that has historically supported Anixter Fasteners. AIP is a private equity firm, founded in 1989, investing in North American based industrial businesses serving domestic and global markets and currently manages more than US$1.1 billion in equity capital.
On 26th February Executive Editor Phil Matten met with Ian Clarke and Dan Jack, and talked with other senior colleagues, to get an exclusive insight to the decision, how it has been received, and some hints of the future for one of the industry's global giants.
Sharing a confidence
It's little more than two weeks since Anixter announced the impending sale of its OEM Supply – Fasteners business. Ian Clarke sits alongside Dan Jack in the company's main UK location in Gloucester. Despite a hectic schedule since the announcement a palpable sense of excitement and energy exudes from both men.
There are the barest of hints of the strain of the last two weeks, and the months of preparation prior to the announcement on 12th February, on the face of Ian Clarke. However, his seemingly inexhaustible wellspring of positivity is as strong as ever – and clearly with justification.
Clarke still has a few more days in Europe before returning to the USA. The weeklong visit has been rammed full of personal contact with major customers and suppliers and, for Clarke unquestionably as important, presentations and face-to-face sessions with all levels of 'Fasteners' European team.
As the two men describe the whirlwind of the last couple of weeks it is evident that major resource and systematic planning has been invested in ensuring that all stakeholders in the impending transaction have not only received a detailed explanation of what is happening, but also why, and how it affects their futures.
That process started with senior representatives of 'Fasteners' five biggest customers participating directly in discussions with new investors, American Industrial Partners (AIP). It was a two-way process, says Ian Clarke. On one hand it assured the new investors of the dynamics and trajectories of the key OEM businesses into which 'Fasteners' future is irrevocably woven. On the other it provided a direct opportunity for those customers to critically assess the capabilities, intent and personalities within AIP.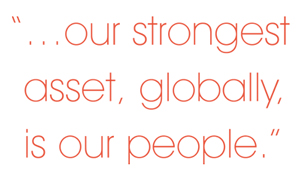 Reactions? "On both sides incredibly, almost surprisingly, positive," says Ian Clarke. "Both at this meeting and subsequently, customers welcomed how we were sharing information about our future and were comprehensively supportive. We know this development presents massive opportunities to enhance the support we provide our customers – but to hear them talking in glowing terms about the performance, the delivery, the quality, the relationship, was outstanding."
The announcement day was inevitably intensive. "Within 24 hours, either by audio or face-to-face, we were in direct contact with about 90% of our OEM partners," explained Dan Jack, responsible for European sales and operations. "We have a lot of programme business, which allowed us to capture big segments in one call, but we mobilised the senior sales force to ensure there was nobody missed out and that customers had ample opportunity to raise questions."
"Later we did a round up, where we insisted on hearing the reality – good, bad or indifferent. The overwhelming response was very positive."
It was also crucially important that the more than 1,800 worldwide employees directly affected by the transition – simultaneously which is the real challenge – understood the basis for the decision and the implications for the future of their business. Anixter Group CEO, Bob Eck, and Ian Clarke mastered a joint video presentation to ensure an immediate message, which members of the 'Fasteners' senior management followed up at sites throughout the world. "We have tremendous depth of knowledge and experience in this business, which is what has allowed us to deliver such high-levels of service," says Ian Clarke. "So our strongest asset, globally, is our people."
On the supply chain side, Mike Tuffy, responsible for global procurement, hosted a global webinar, into which more than two hundred strategic suppliers connected – via phone link from the US. He explained: "It was a first for this business and a unique opportunity to give a presentation and share the excitement we have for the future of our business. It meant we could answer many of the questions in their minds before they came to us to ask them. Above all it allowed us to be clear that one of the crucial pathways to growth in our five year plan is providing a stronger route to market for our key vendor partners." 
There will be a further webinar for Asian suppliers unable to participate because of the Chinese New Year. Additionally, Mike Tuffy said: "We are staging a conference alongside Fastener Fair Stuttgart to update on progress and for vendors to meet our key decision makers."
Also linking from the US, head of sales and operations in the Americas, Marc Abbagnaro, affirmed: "The customer response was overwhelmingly positive. They were really appreciative that we were reaching out to tell them what was transpiring, rather than just reading about it. You cannot put enough significance on the importance of making those calls and giving people the opportunity to interact with us."
Why harp on about the quality of communication? Because it demonstrates a level of commitment and effectiveness in which, not that many years ago, this business would have surely been found wanting. It is one of a number of clear indications of the transformation that Anixter ownership, and the restructuring of the senior management team, has wrought on what could once be seen as a fairly incoherent conglomerate of eleven acquired businesses.
That Ian Clarke recognises the significance to the business he is leading into a new phase of development is evidenced by his intention to ensure Anixter's core business principles, crystallised in its 'Blue Book', are carried through into the new company. The importance placed on that continuity underlines the stability and coherence engendered in 'Fasteners' over the last two years. Ian Clarke is clear: "Without Anixter this business would most definitely not be where it is today, or have the future it now eagerly faces. We will take the great experiences and best practices we have learned forward with us. We could not be more proud to have been a part of Anixter."
Also notable is the strength and diversity of senior management ability that Ian Clarke has drawn together. Familiar names carry with them authentic knowledge of fasteners and their markets – Ian Clarke himself; Dan Jack; Mike Tuffy; and Terry Carbonara, responsible for global quality and engineering.
The senior team transferring to the new company, though, also includes managers with distinctive backgrounds, abilities and qualifications acquired not in the fastener sector but from other Anixter businesses: Marc Abbagnaro heading the Americas; Al Dicristofano, who leads finance; Tom Perozzi leading stratigic development; Harmony Merwitz, who leads marketing; Bill Dillon, who becomes head of global operations; Eric Gilbert responsible for IT; and Grant Ford, recently appointed as head of manufacturing.

That is particularly significant for the health and effectiveness of the new management board. In a market as dynamic as this has become and amidst a rapidly reshaping competitive environment, that diversity of ability, its intellectual capabilities to create, contribute and challenge, will be critical attributes.
So why is all this happening? The simple answer is that 'Fasteners' really did not fit with Anixter in the long pull. Although close to a billion dollar business, it was nevertheless dwarfed by Anixter's core activities in enterprise cabling, security and wire and cable – together generating some six times more revenue. Competing for investment in that environment was tough, and more significantly was going to stay that way. As the 'Fasteners' business coalesced and stabilised, it demonstrated it could generate quarter on quarter financial improvements. However, maintaining impetus solely through organic growth in a rapidly changing OEM supply environment was going to be tantamount to running up a down escalator. The senior management team last year developed a detailed five year strategic plan. Reflecting on it, Clarke and Anixter CEO, Bob Eck, concluded it would be best for 'Fasteners' to become a standalone business under new ownership – so Goldman Sachs was brought into facilitate finding the right 'partner'.
Among the many potential buyers, Clarke says, AIP stood out head and shoulders. Why? The first thing, Ian Clarke points to, is that three-quarters of the partners in AIP are engineers. "AIP understands our business and it understands our customers' businesses. It is operationally oriented and deeply rooted in the industrial economy." AIP has made very clear, says Clarke, "its commitment to supporting talented management teams in building their businesses. It prefers not to play a role in the daily operations of its portfolio companies, but forms a true partnership with management to drive growth".
There are significant parallels and potential synergies with existing AIP investments, several of which operate in sectors in which 'Fasteners' already has significant OEM supply market share.
Ian Clarke reiterates: "AIP is fully supportive of our long-term strategic plan, and importantly, shares our focus on building long-term value with 'Fasteners' customers." He is tight-lipped on what that means but the ebullience level notches rapidly upscale when he looks to the days following completion of the deal.
When will completion be? Ian Clarke expects Q2 2015. The constraints on timing are operational. The 'Fasteners' business will remain in its current headquarters, part of the Anixter campus in Glenview, Illinois. One of the main issues, says Ian Clarke, is to clone the operating system and thoroughly test it before cutting the link with Anixter. It's really not difficult to read in Ian Clarke's eyes: "Roll on the first day of a new and exciting future."